Theres a happy ending for the Detroitdog who made national headlines after experiencing brutal abuse.
But despite the cruelty hed suffered, Baron was sweet and trusting of people.
On Wednesday, MHS announced that Baron would finally be getting the loving home he deserves. A video posted on the MHS Facebook page shows a couple petting and even rolling around the floor with the good-natured Rottweiler.
The couple read about Barons story in the media, and it wasnt long before the couple was going to meet Baron in person and they clearly hit it off.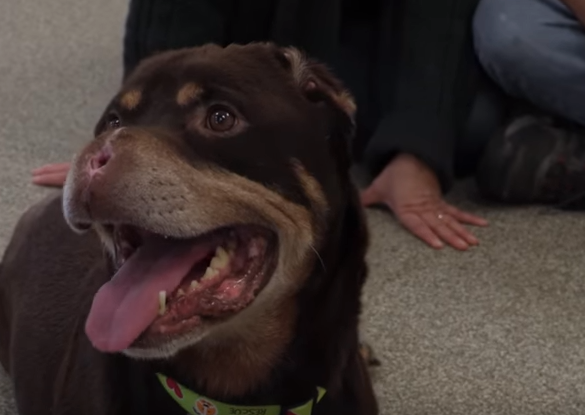 Whoever hurt Baron still has not been caught, though a reward for information leading to the arrest of the person or people responsible reached at least $35,000 through donations from people concerned about the case.
In the meantime, though, it seems Baron will be living the good life.
Its a great feeling, his new human dad says in the video. Not so much that we chose him this mornings reaction when we first met, I think, shows he chose us as well.
Read more: http://www.huffingtonpost.com/entry/baron-dog-nose-ears-cut-off-adopted-detroit_us_58b86997e4b01fc1bde6d83e?zpsts8e5fv2aqncdi&ncid=inblnkushpmg00000009