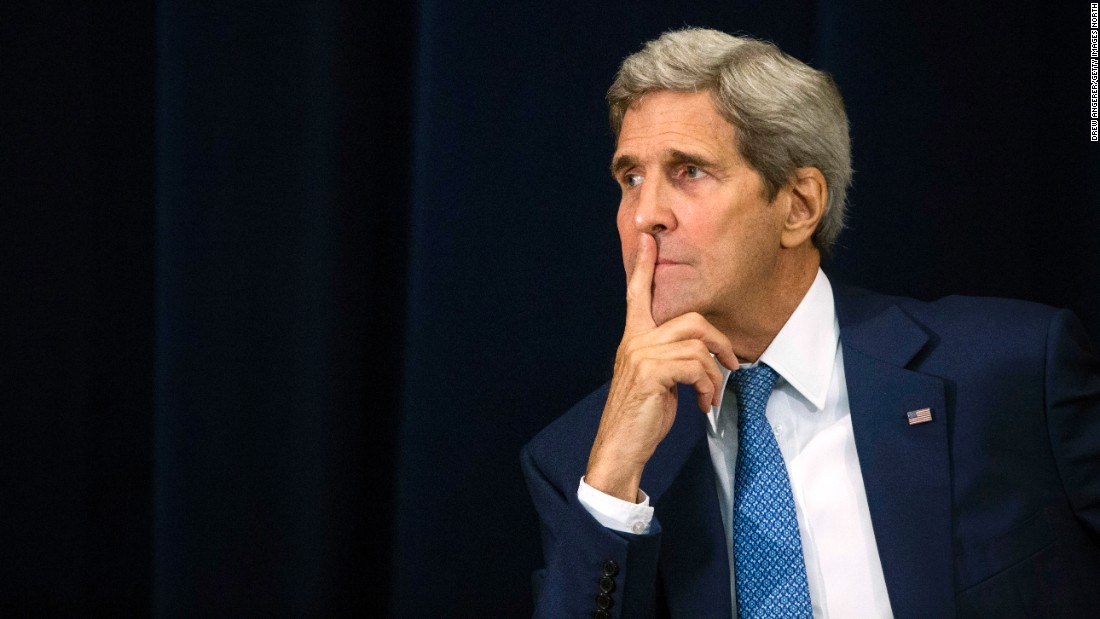 Washington (CNN)You can see it in everything he attempts to do around the globe, every conflict he wades into, every crisis he refuses to concede. And as John Kerry prepares to step down as secretary of state next month, he will carry it with him just as he has for 50 years: a deep-seated belief that America — and, indeed, he — can solve some of the world's thorniest problems with the right mix of politics, diplomacy, perseverance and personal charm.
For better and worse, Kerry never gives up, even when everyone around him thinks he should.
He is an indefatigable optimist, a warrior — occasionally quixotic, always gung ho — who refuses to stop until he's made every last phone call, bent every last ear, appealed to every last world leader who might help him in his quest.
Interviews with Kerry and more than two dozen US and foreign diplomats, State Department aides, current and former senators and foreign policy experts over the course of eight months paint a picture of a modern-day leader whose reliance on personal outreach and diplomacy harks back to an earlier era. At his core, Kerry is a throwback, an old-fashioned statesman who likes to get to know his adversaries, to turn them into friends.
"I find the word respect is something that comes up frequently in my conversations around the world," Kerry told CNN during an interview as the presidential campaign was unfolding. "People think sometimes that we are arrogant or we just think our way is the only way and so forth. And I believe in our way and I trust it, but I don't think you can just shove it at somebody. I think you have to have a conversation. I think you have to work through things. And I have found that respecting people, listening to people, working with people, creating a relationship is a far better way to try and get something done, than (to) just walk into the room and say this is what you have to do, now do it. That doesn't work very well in diplomacy."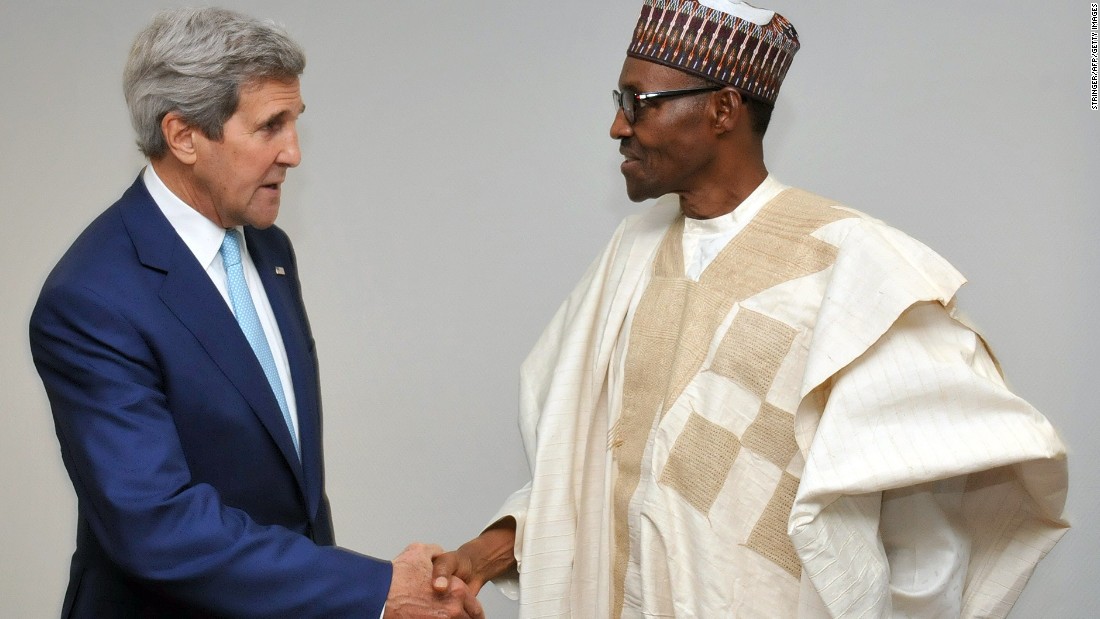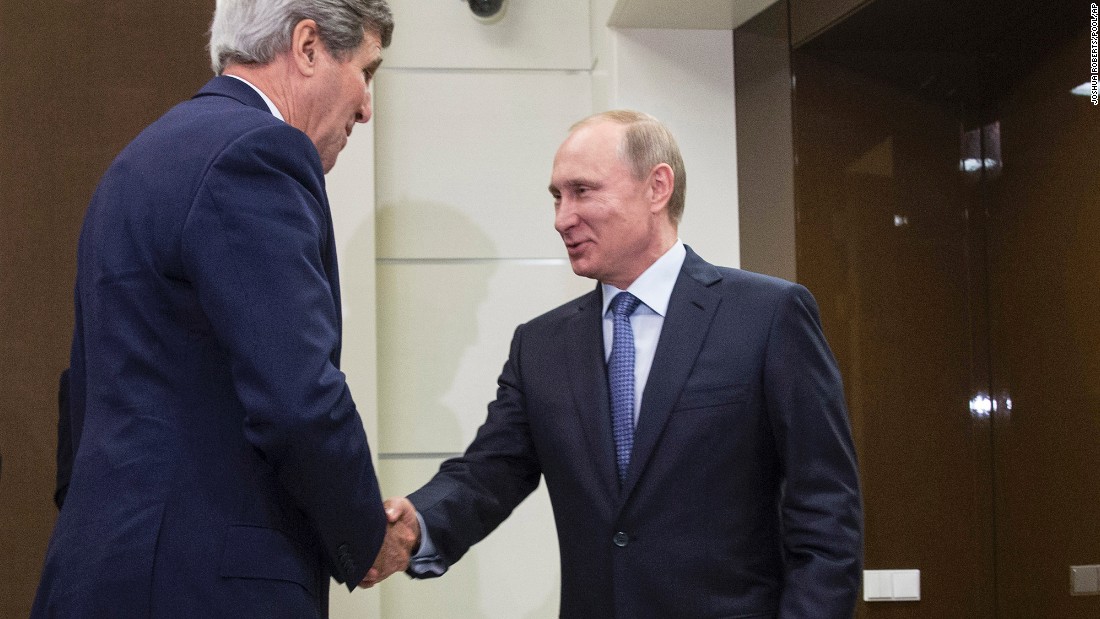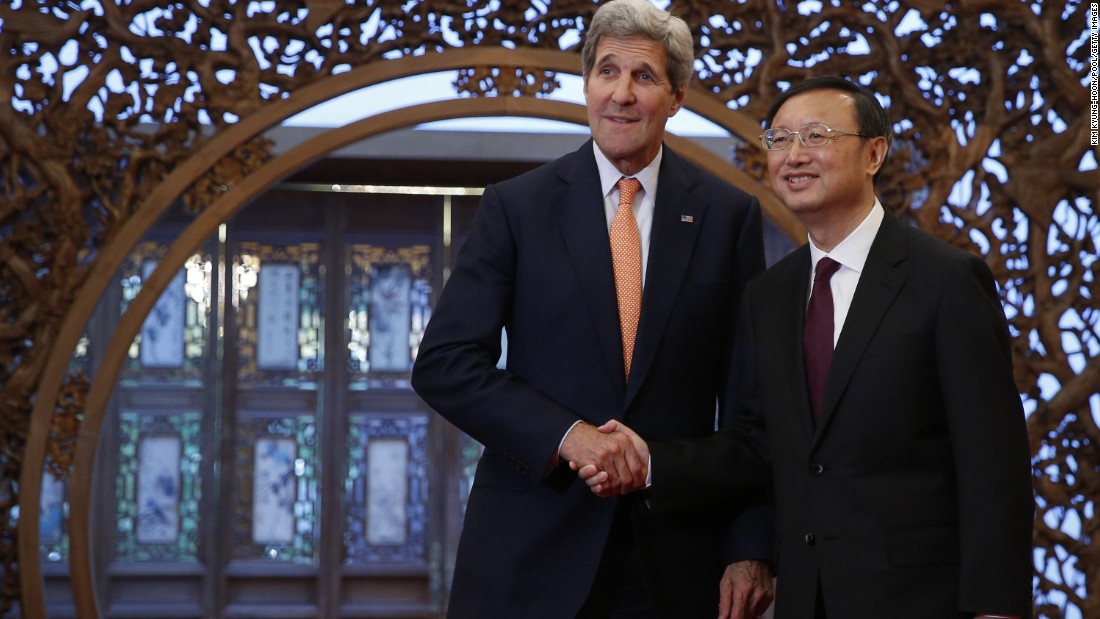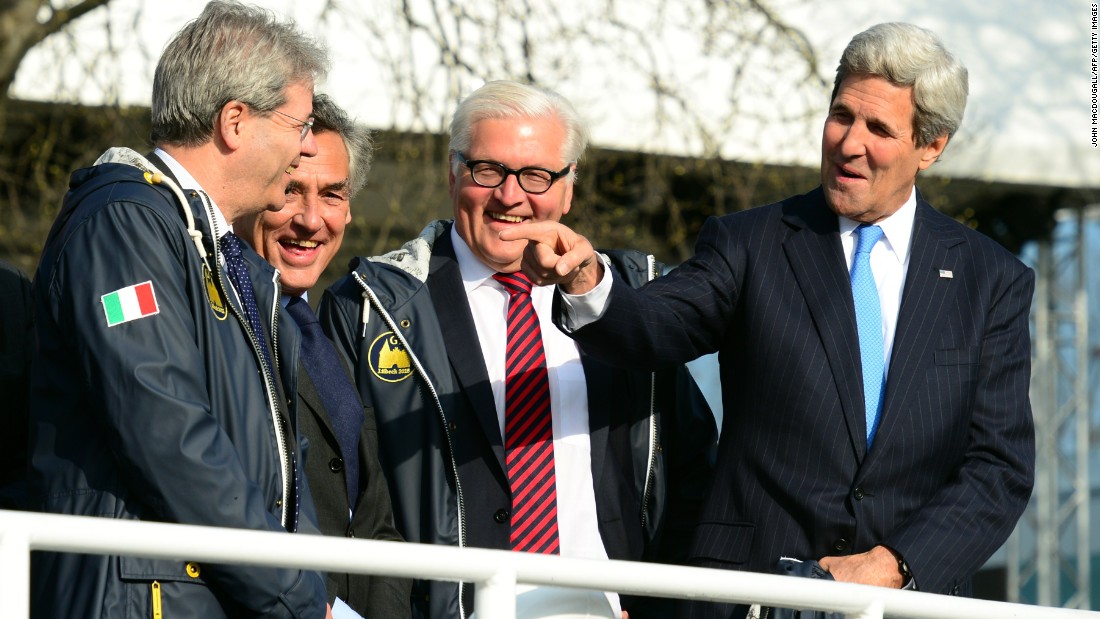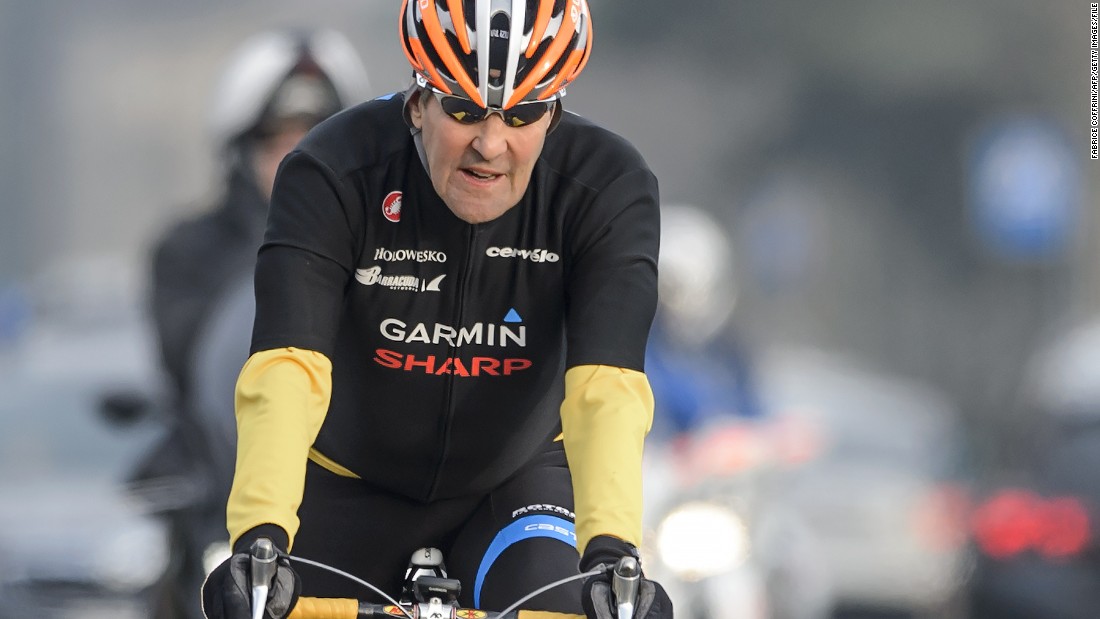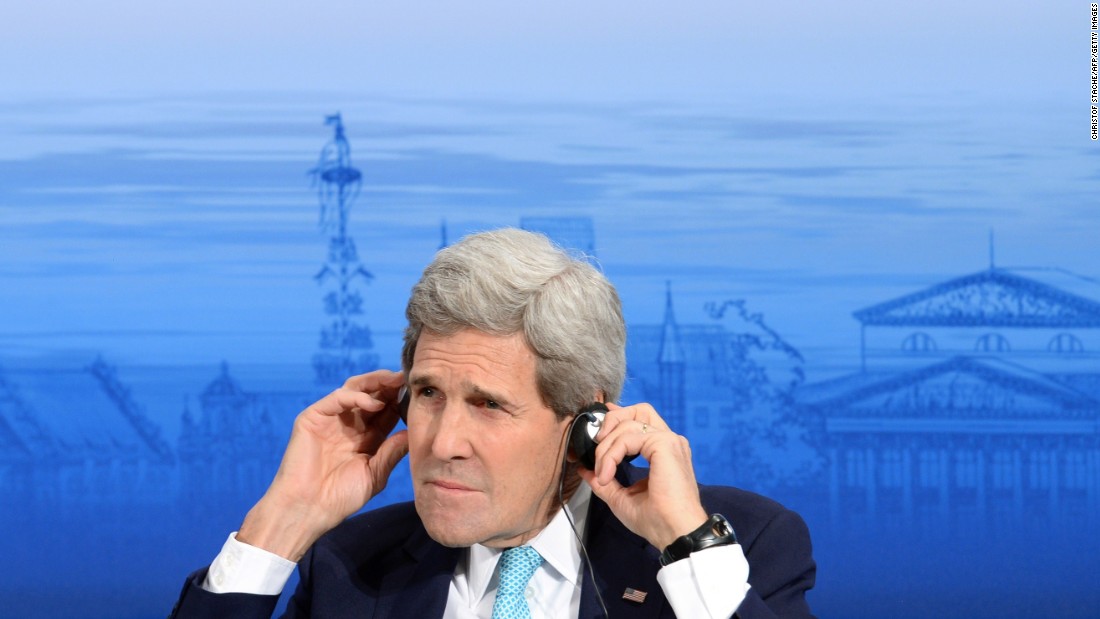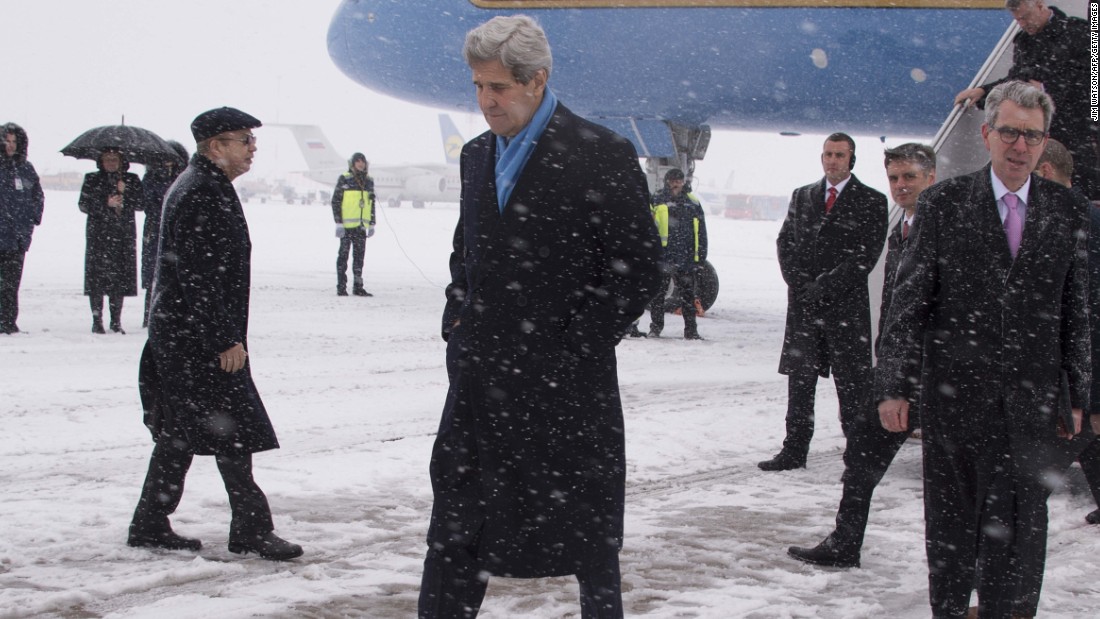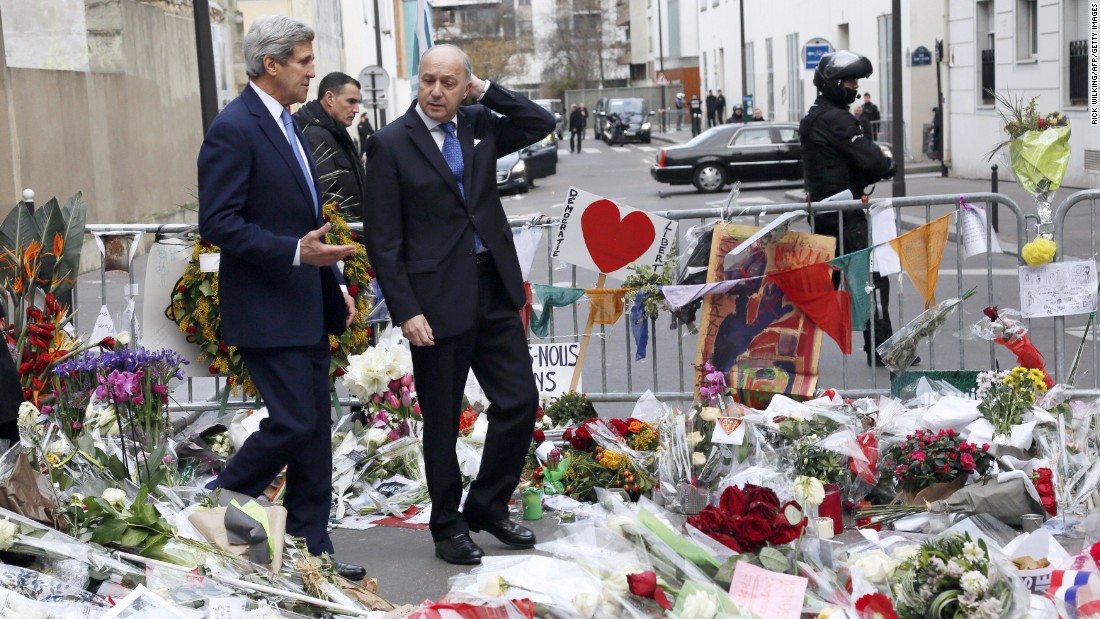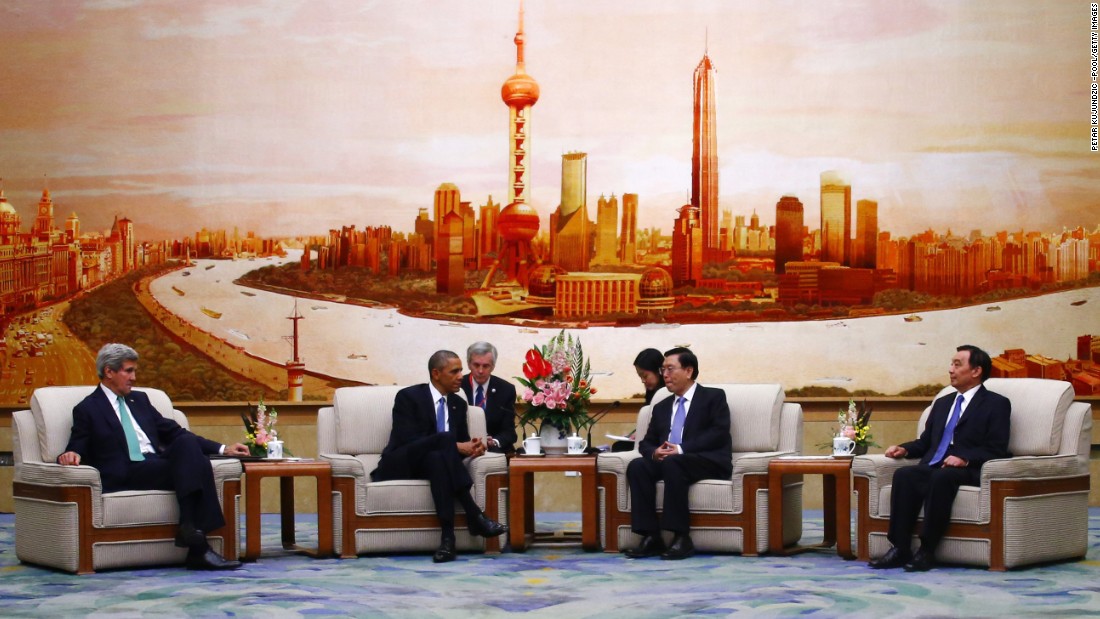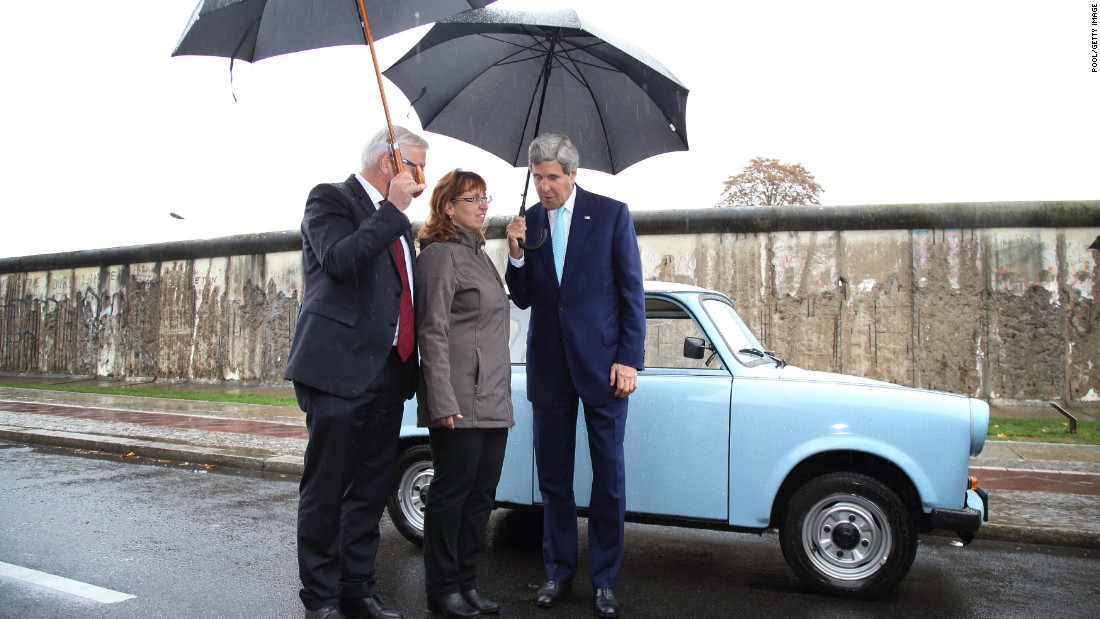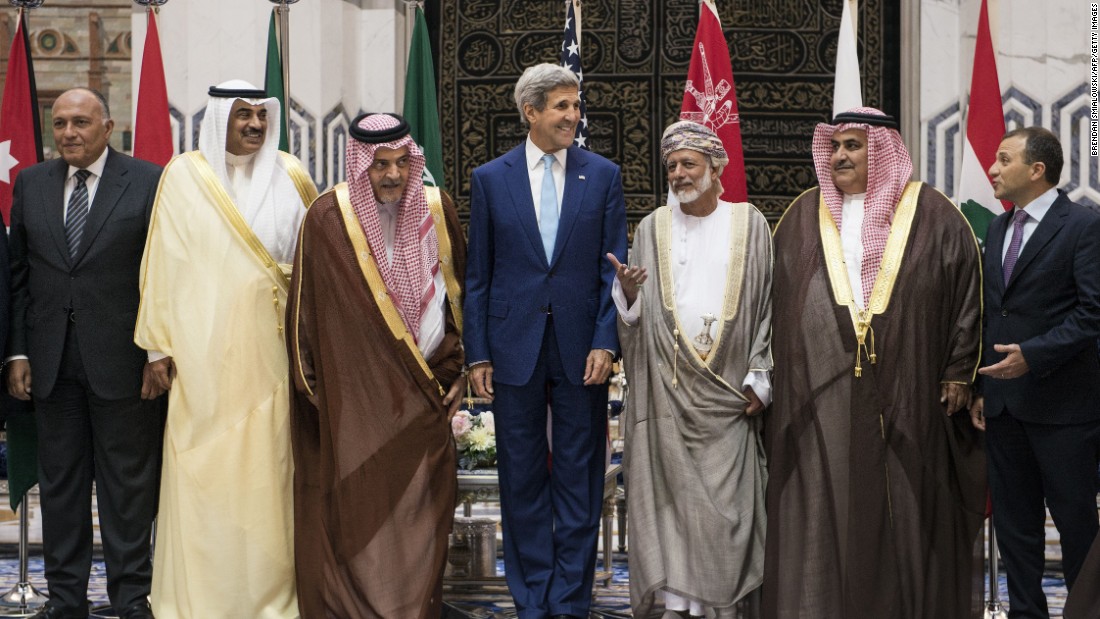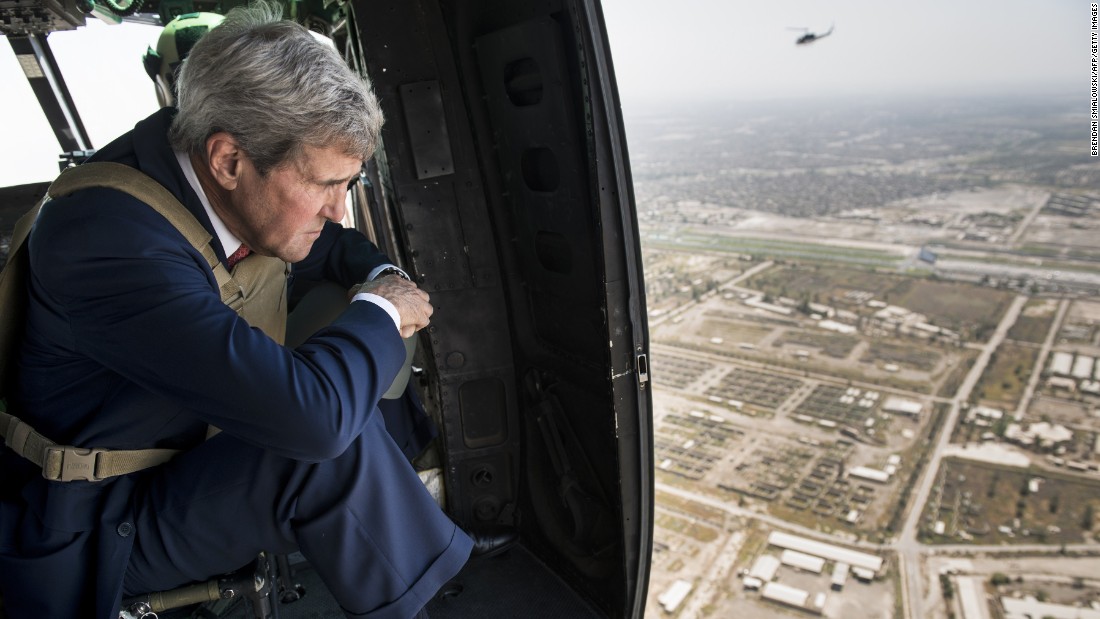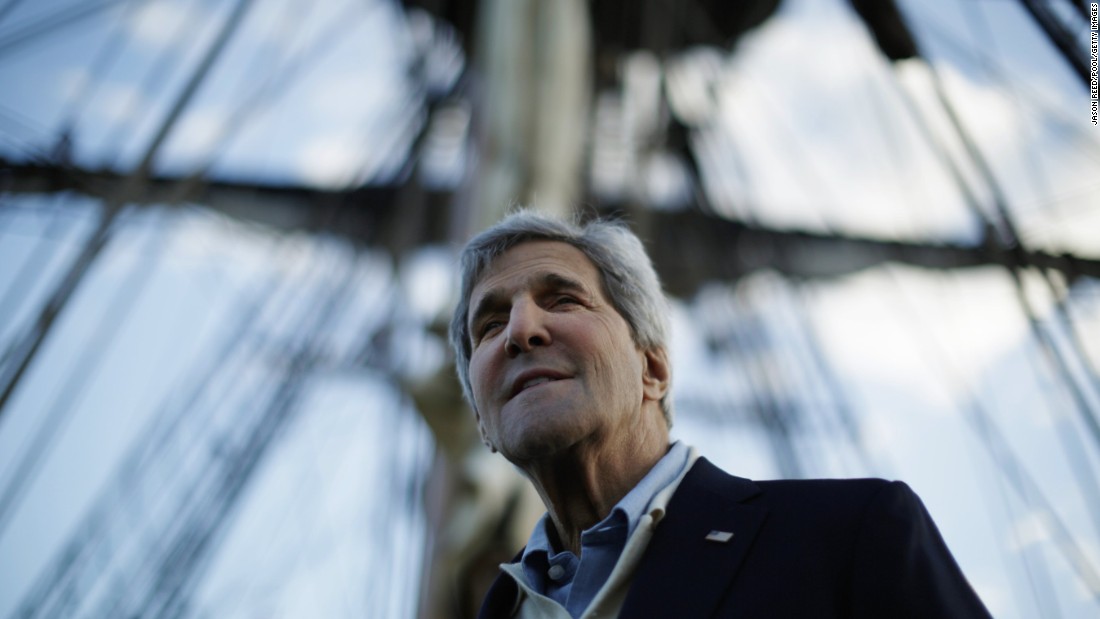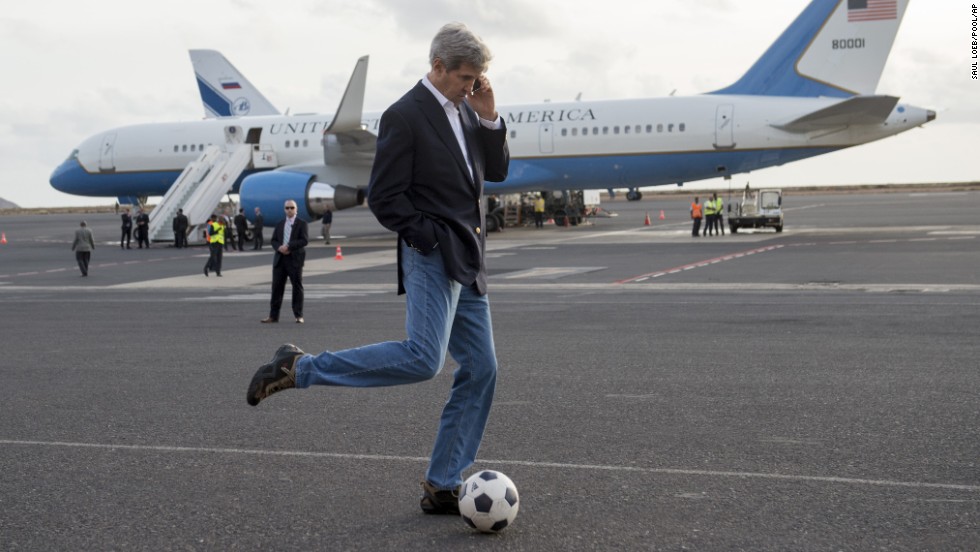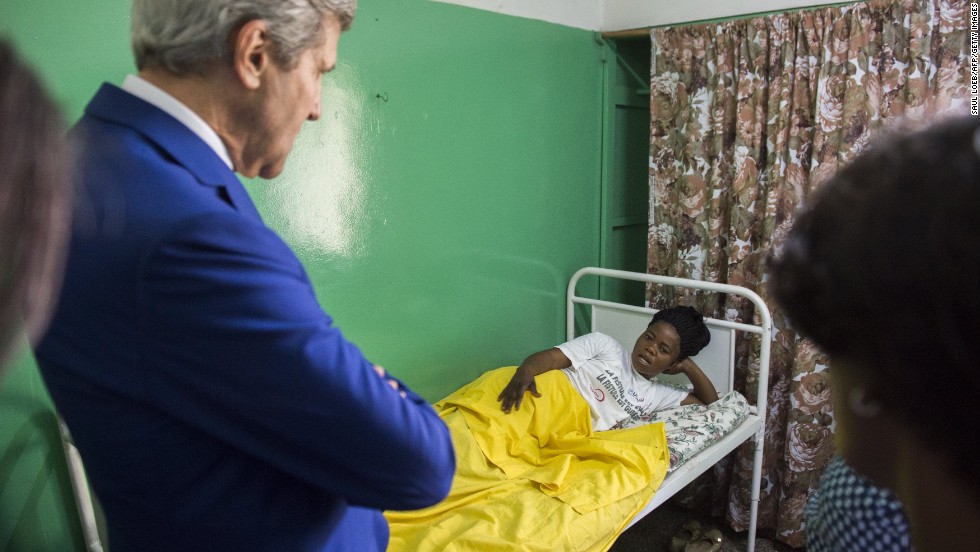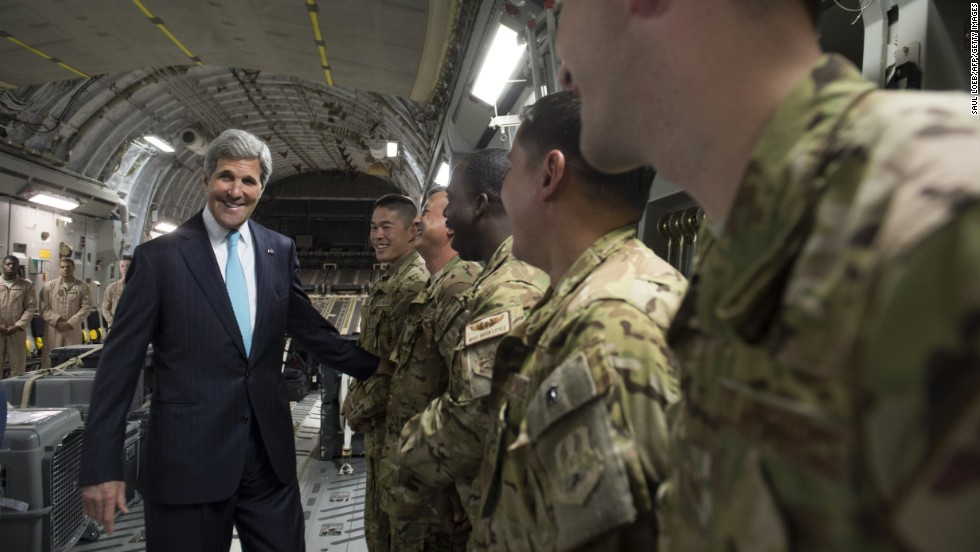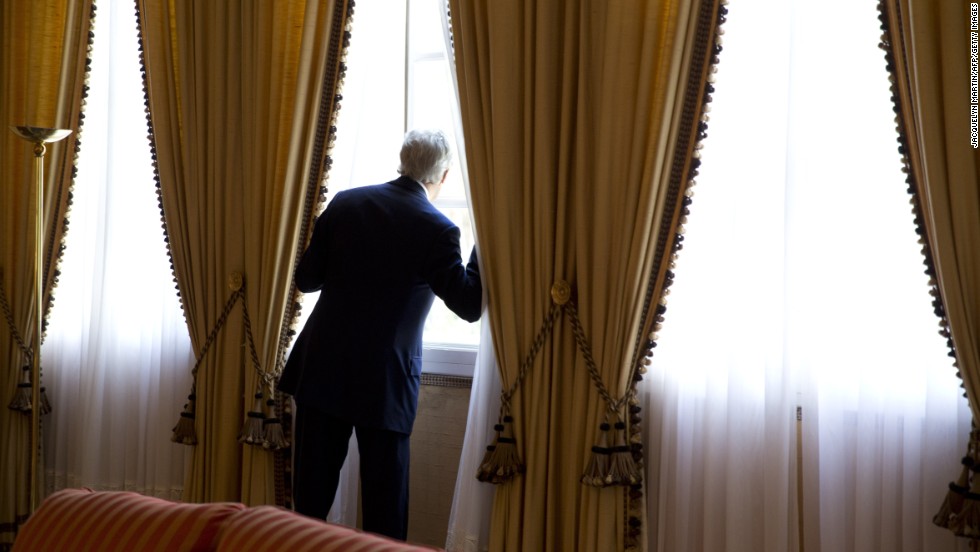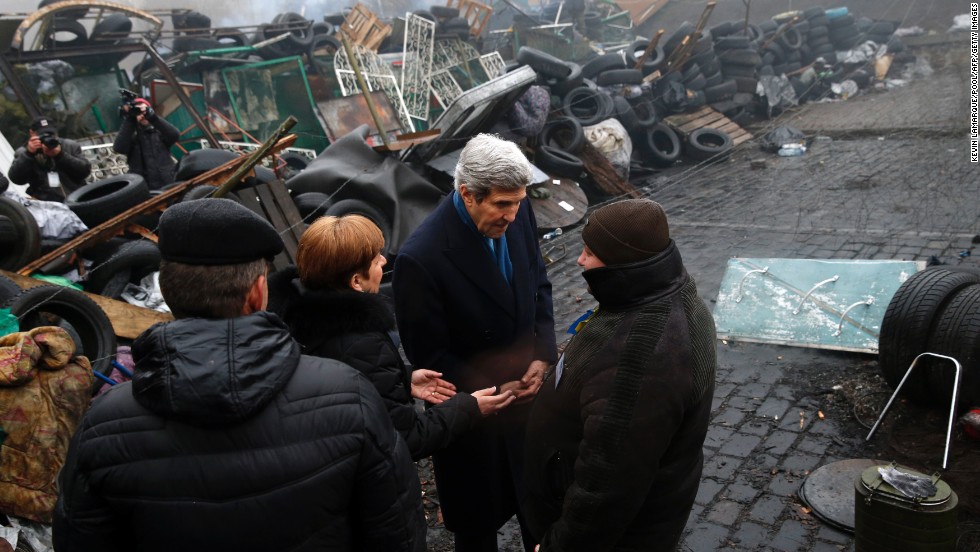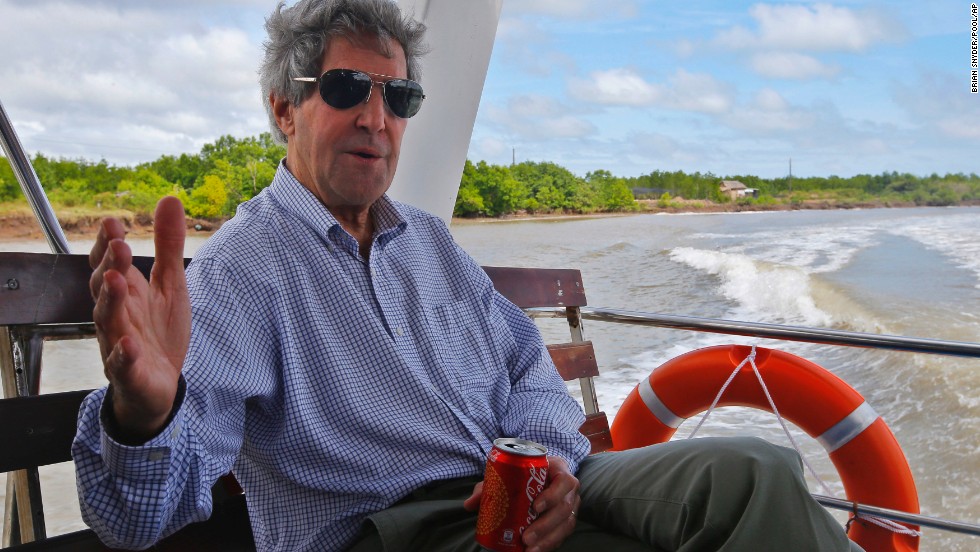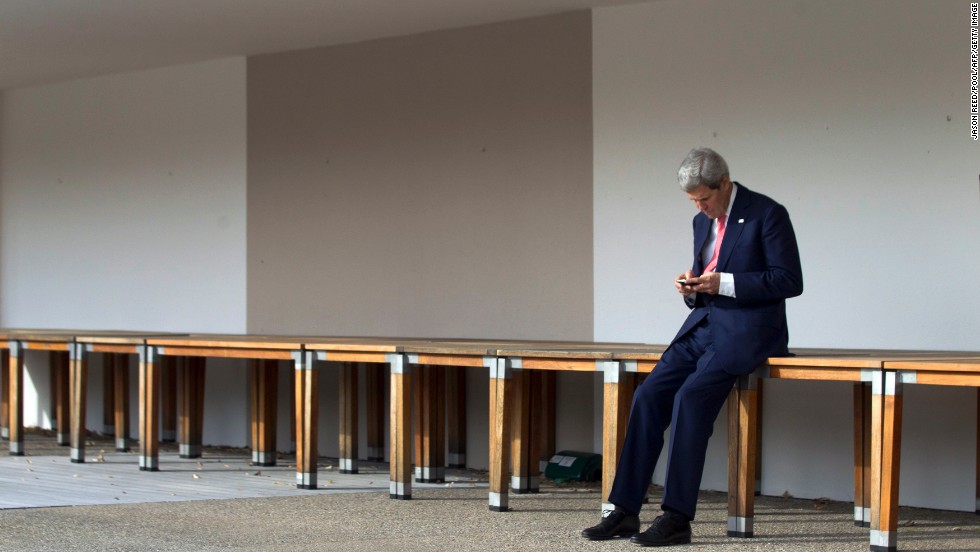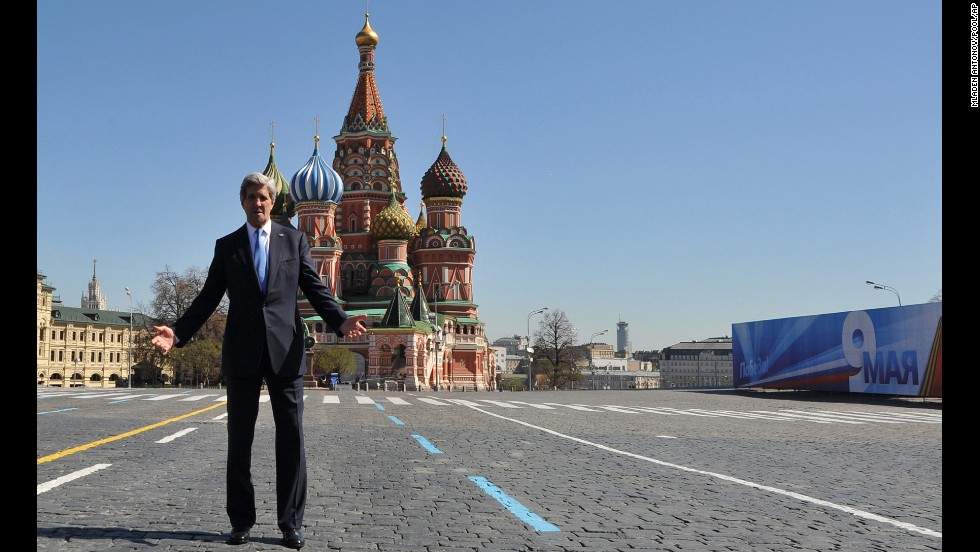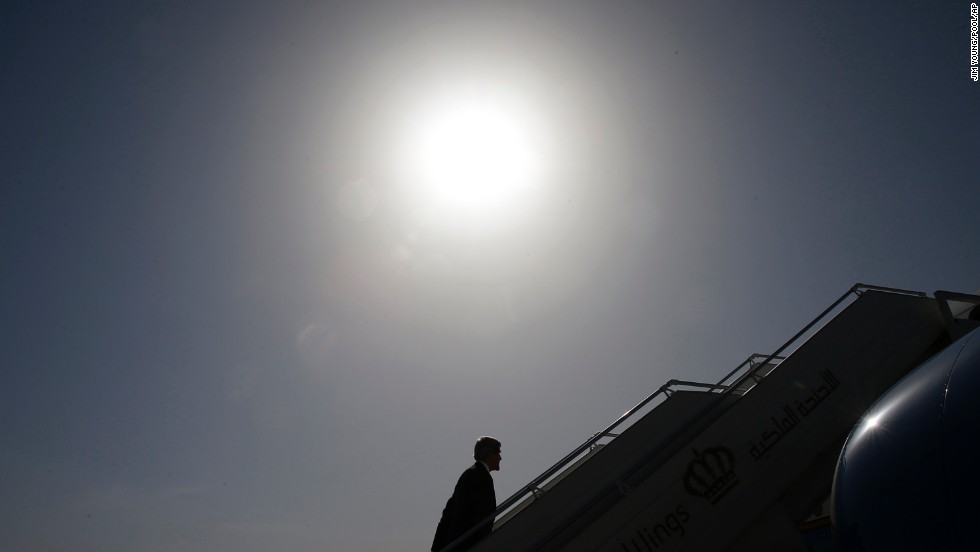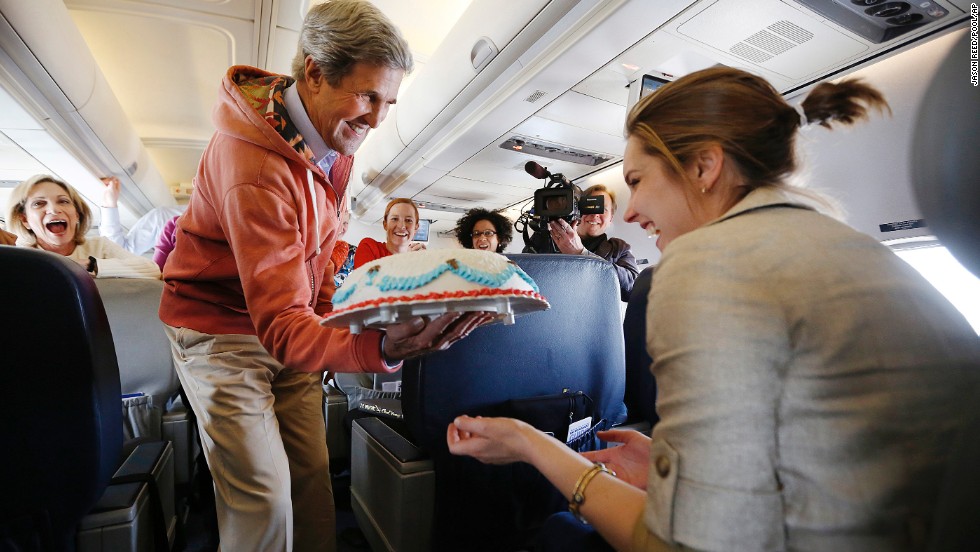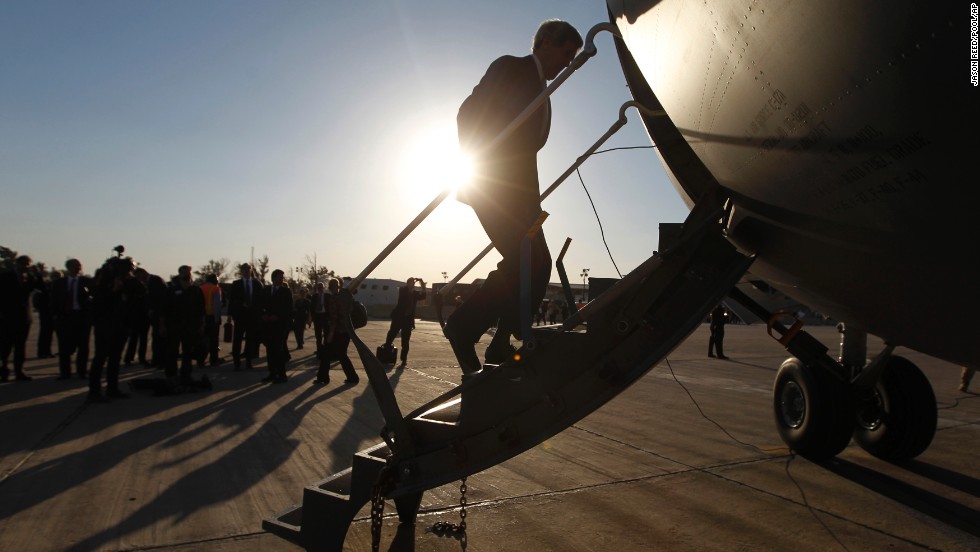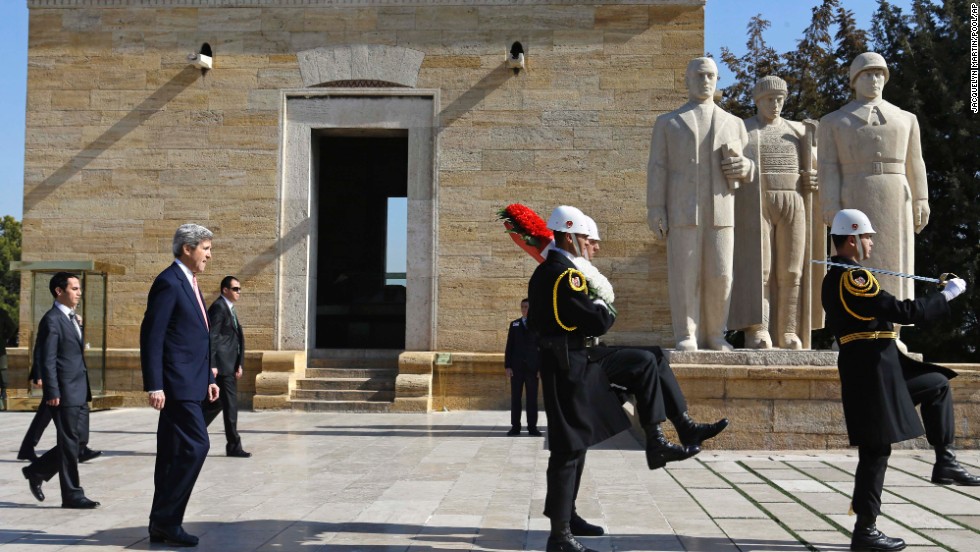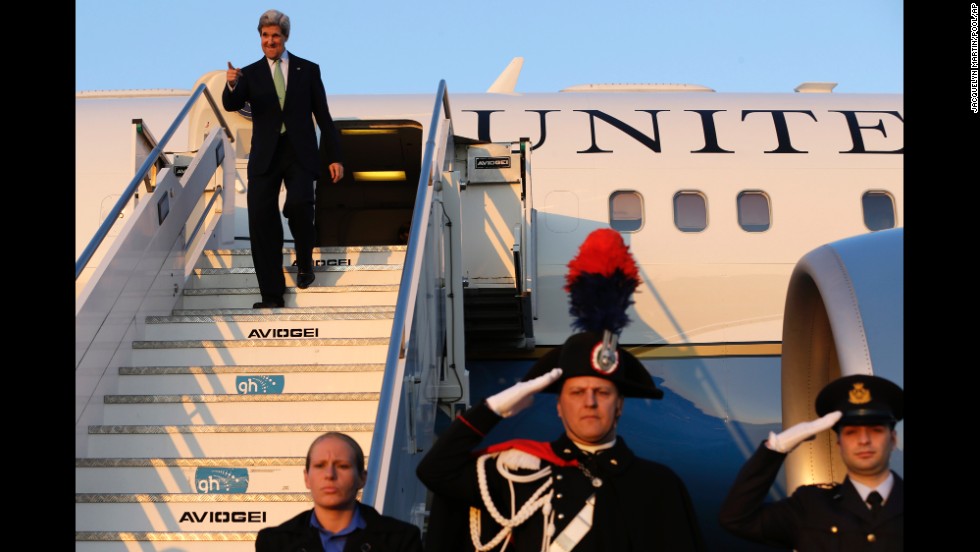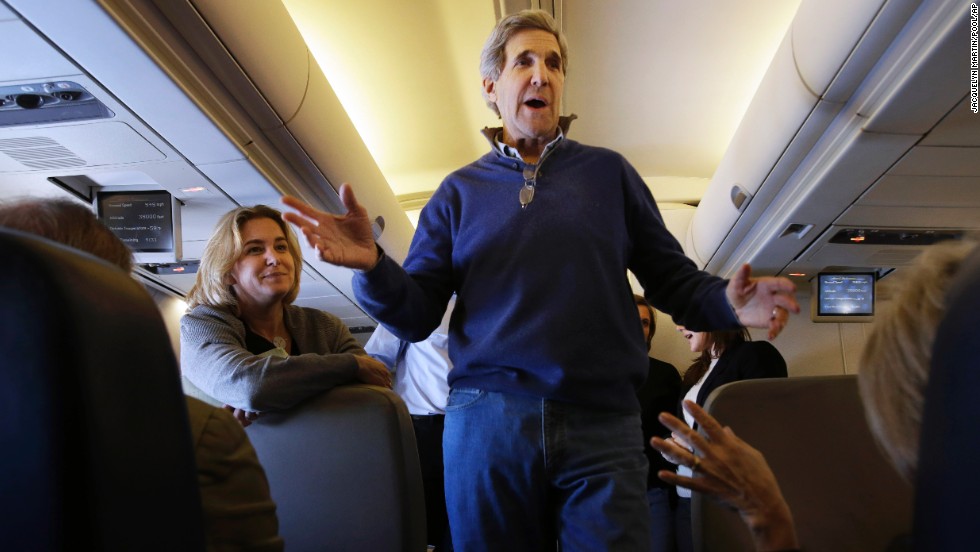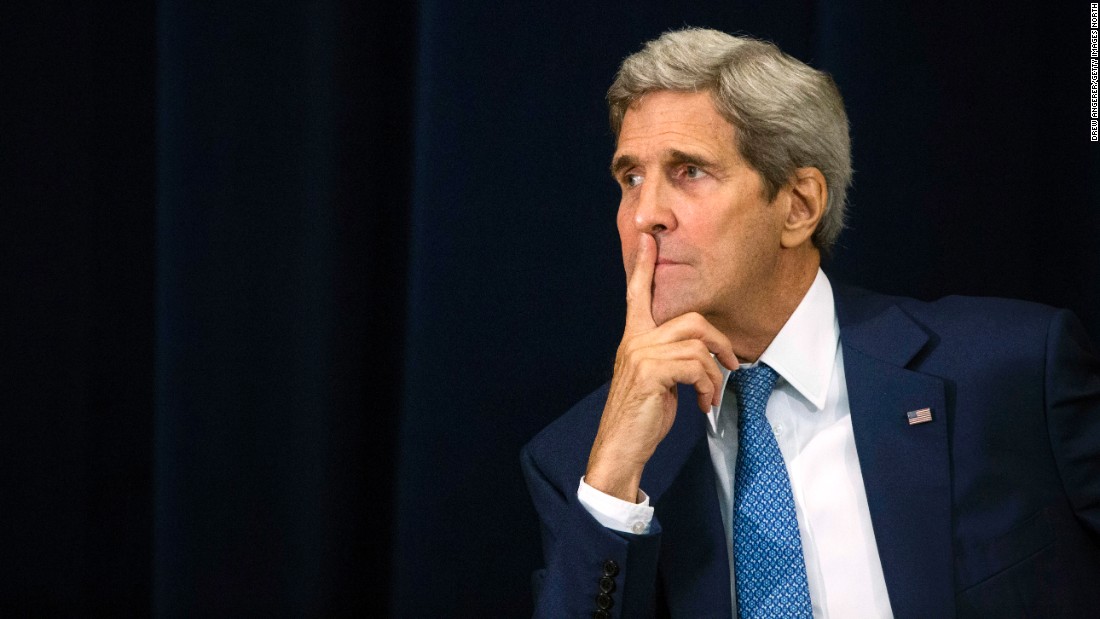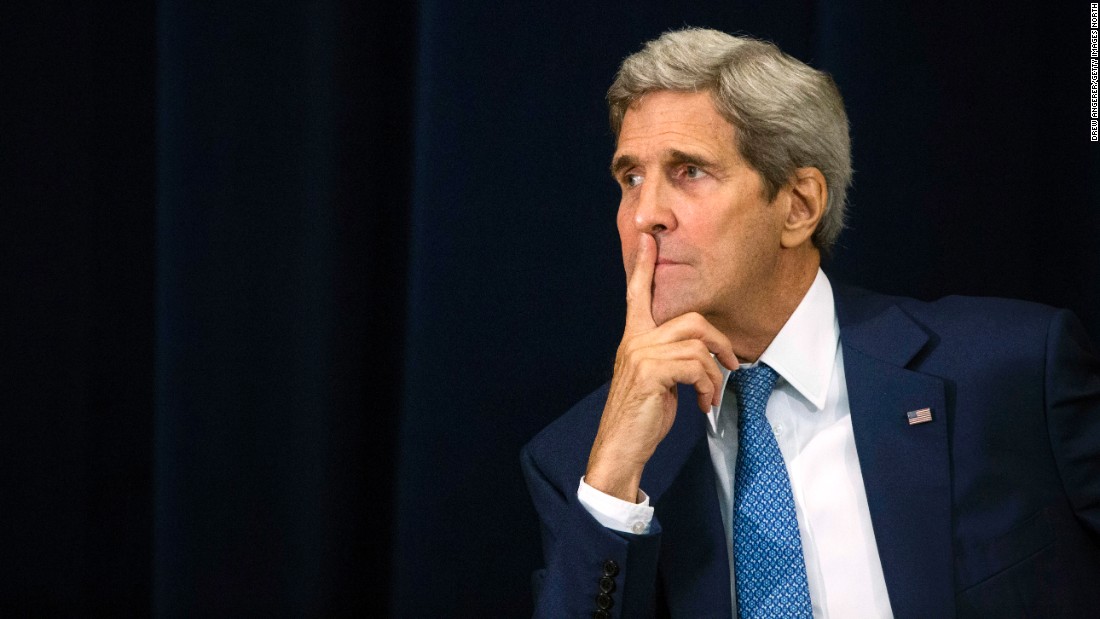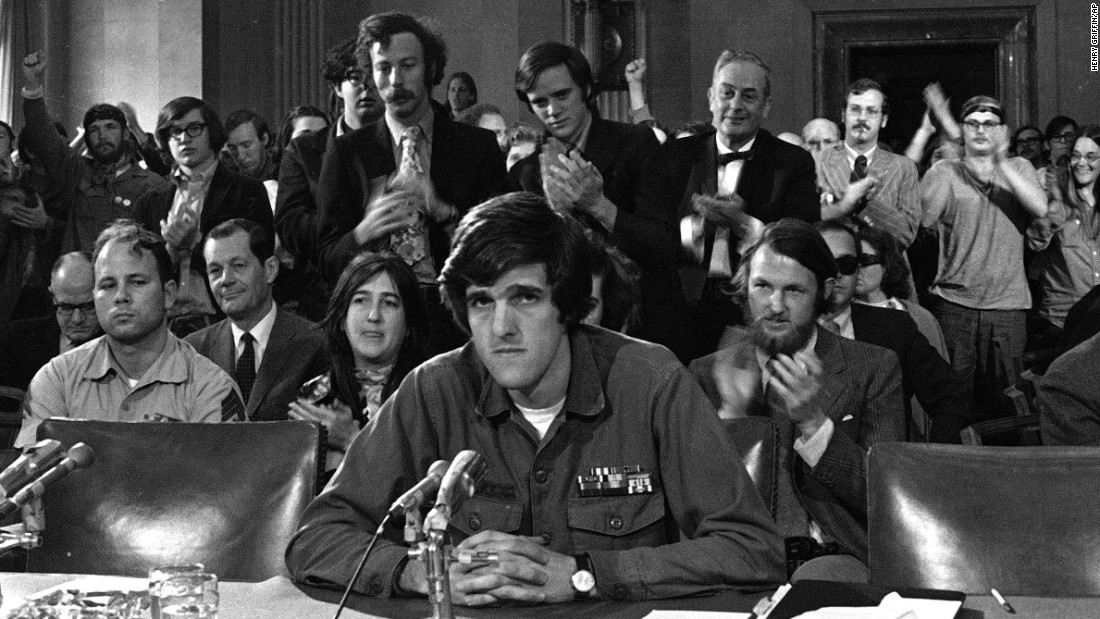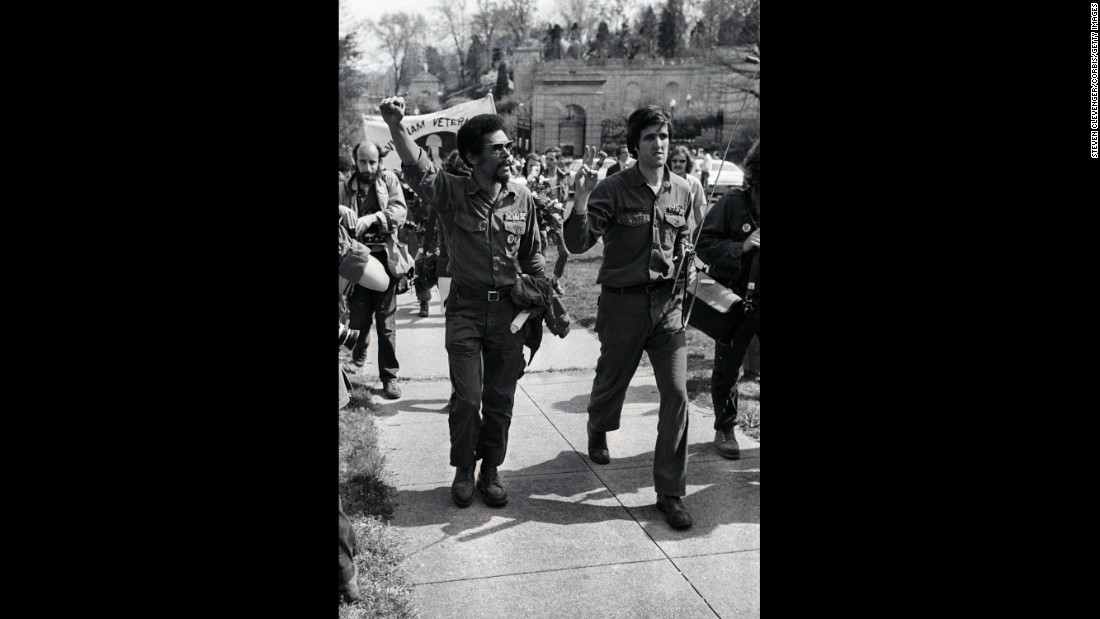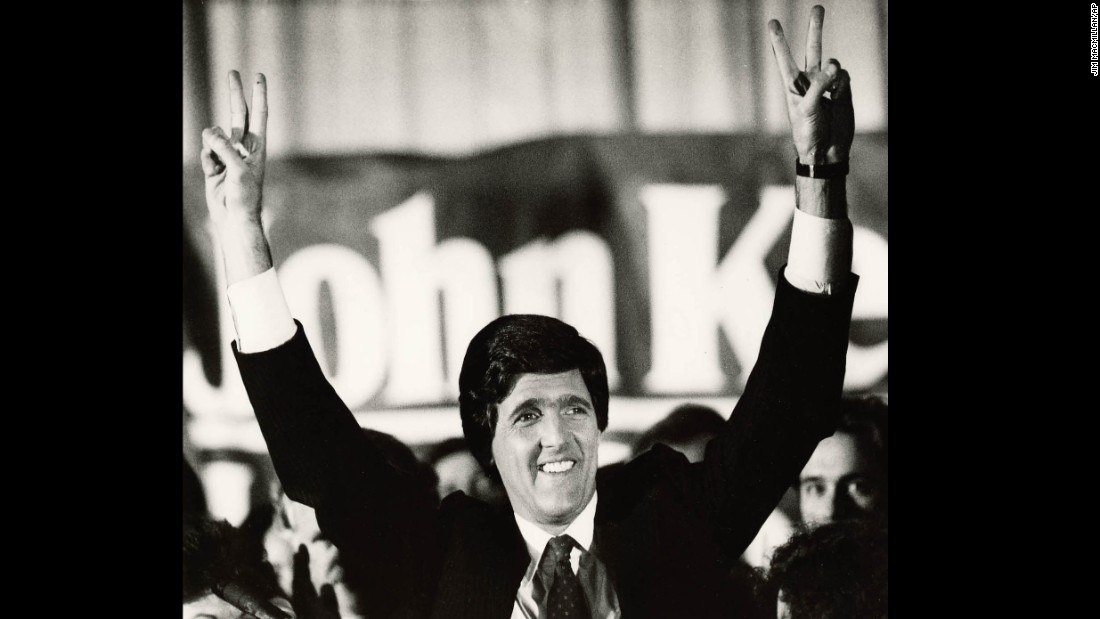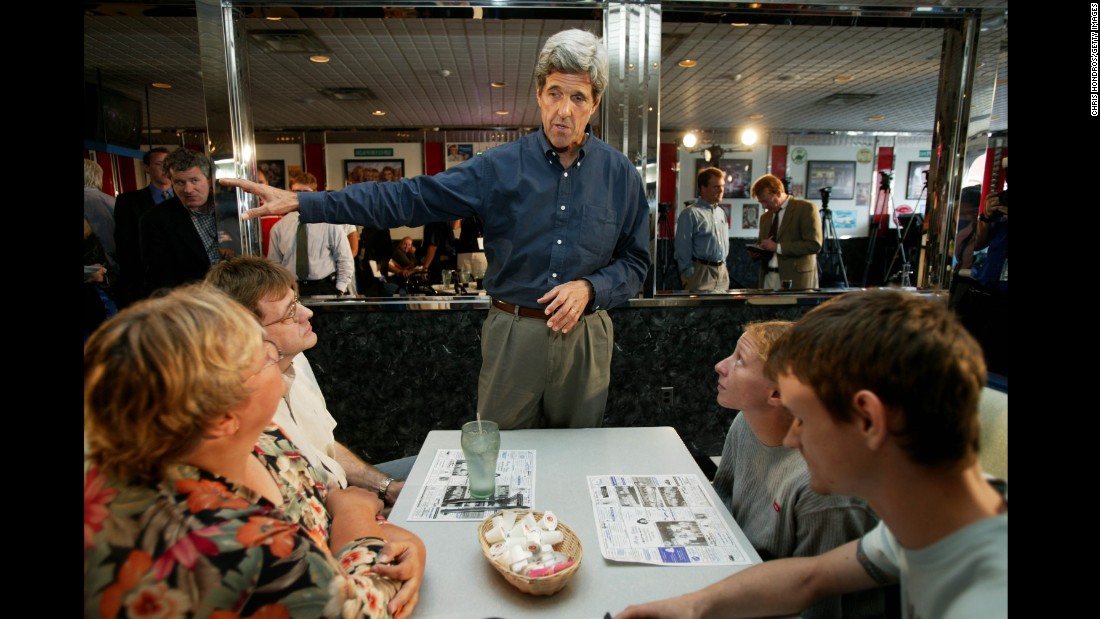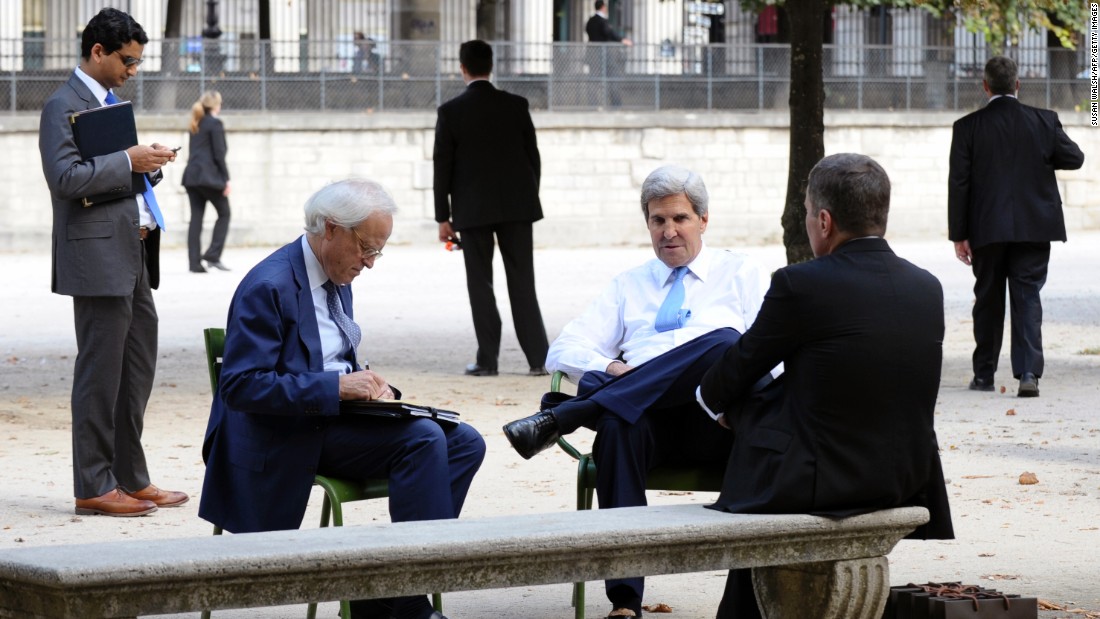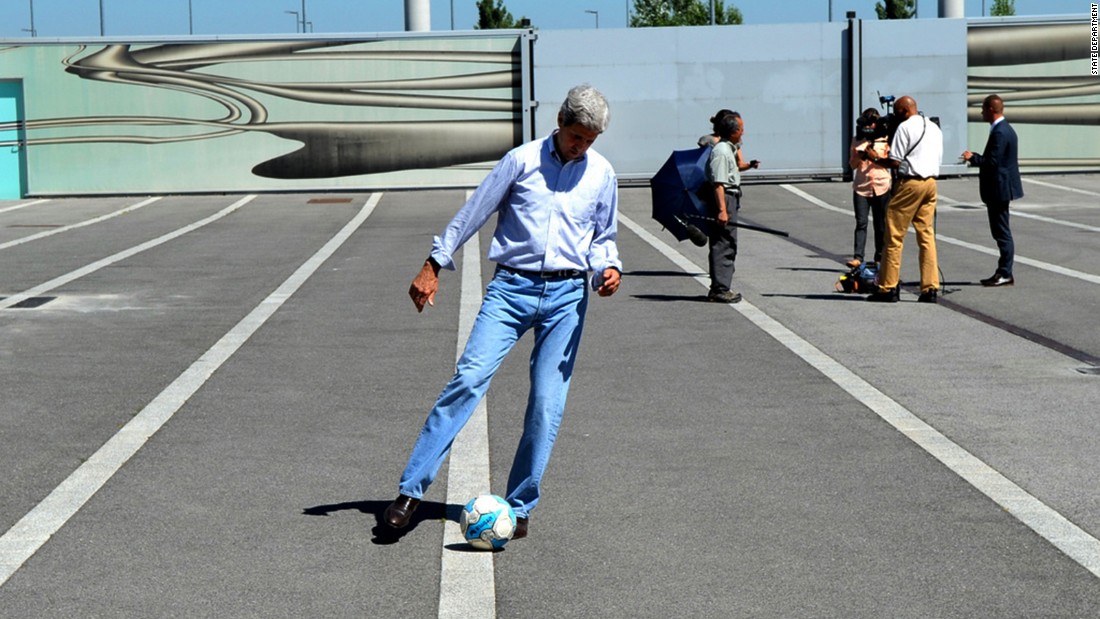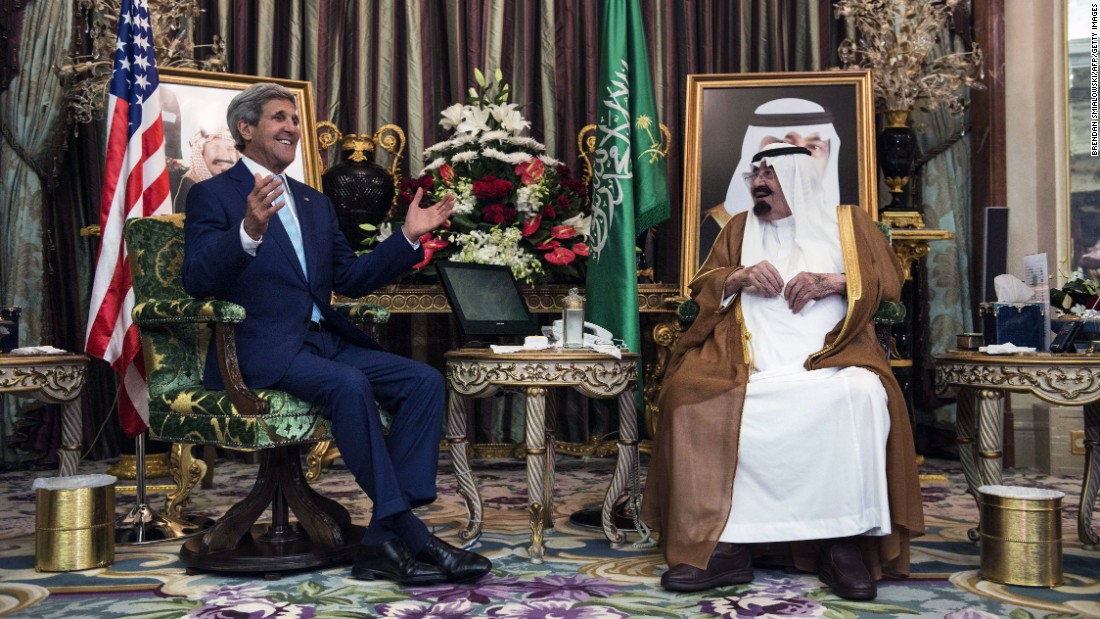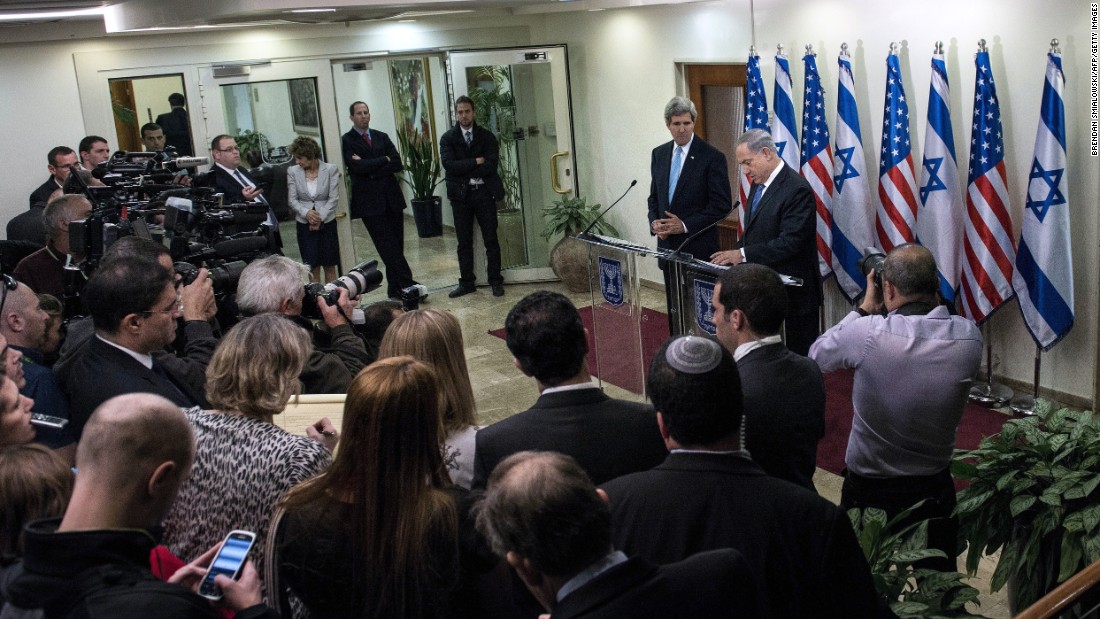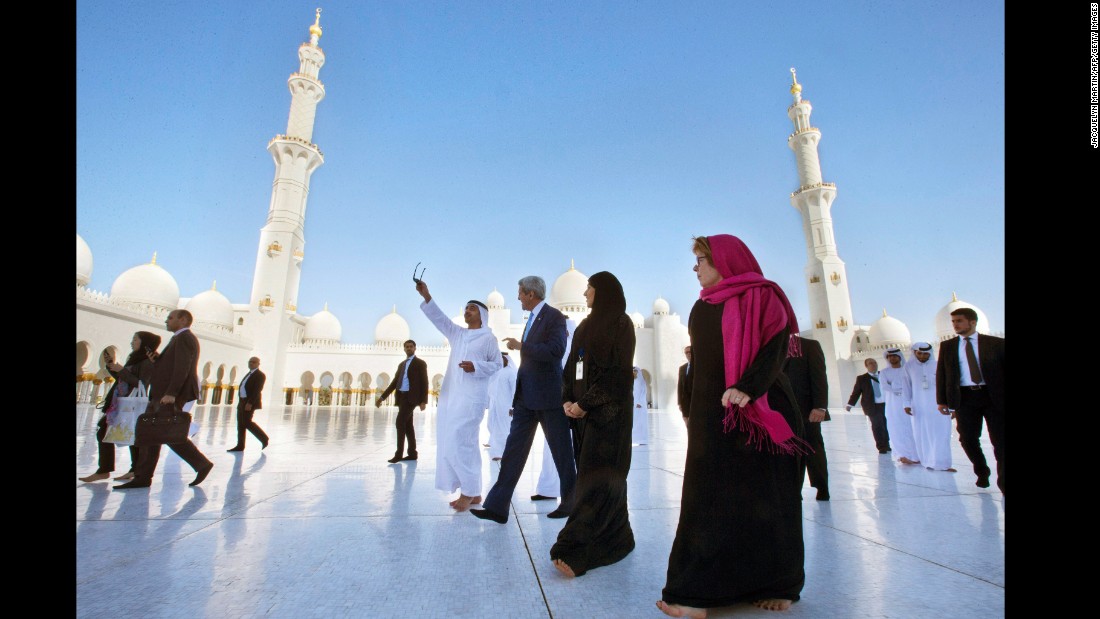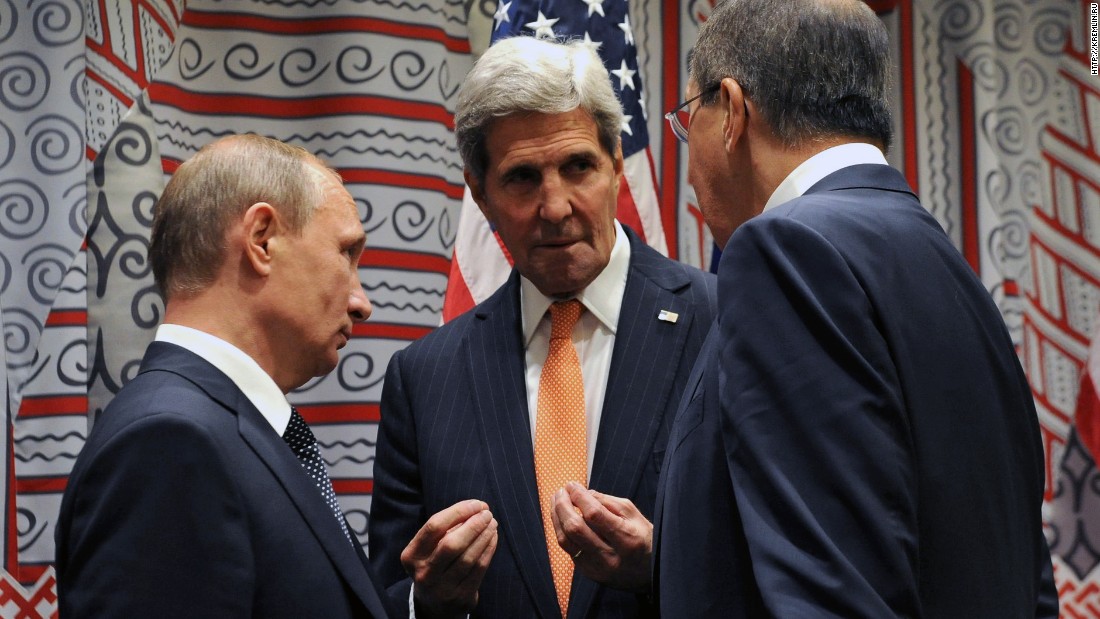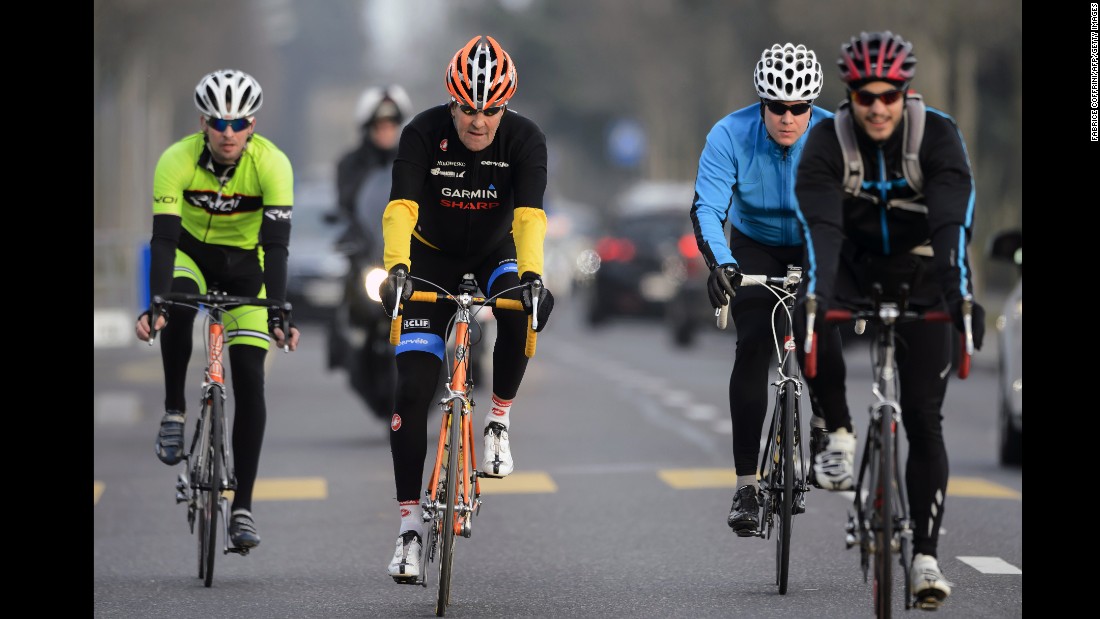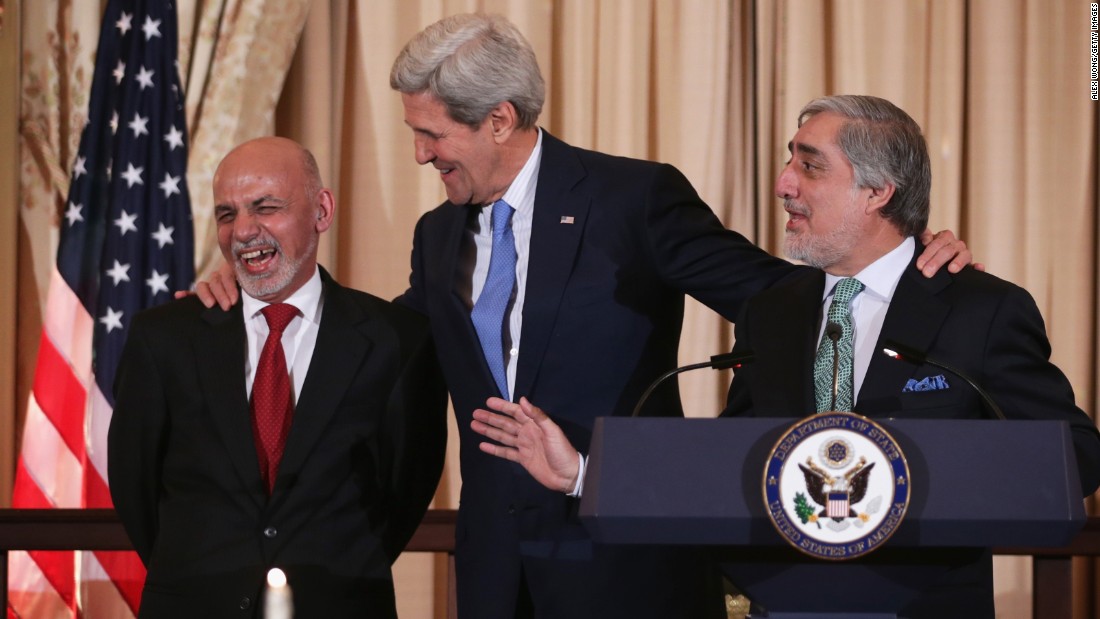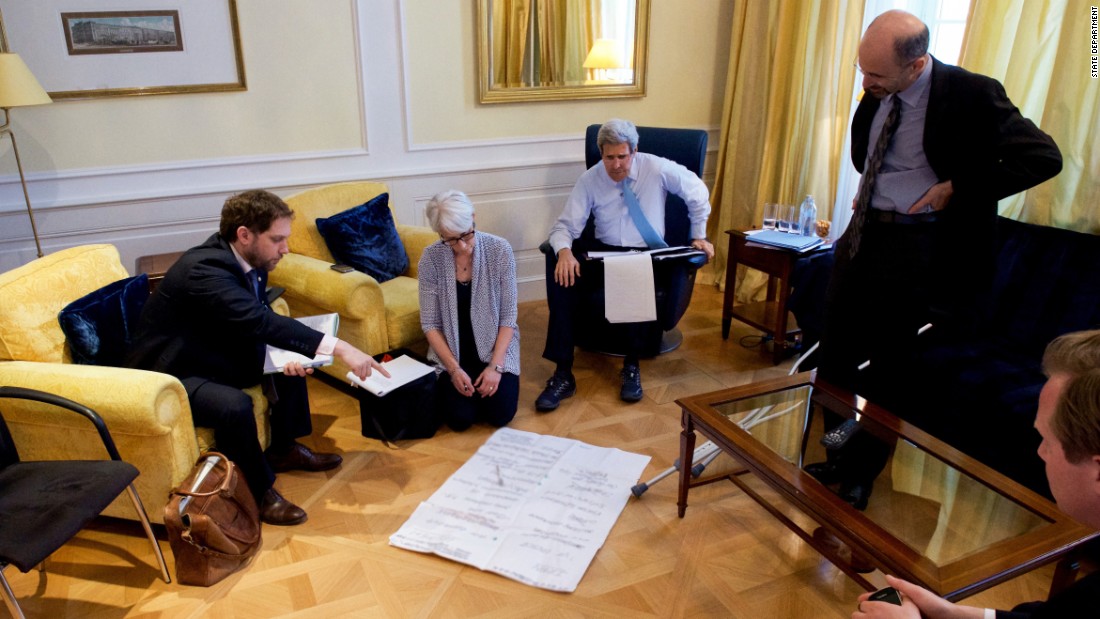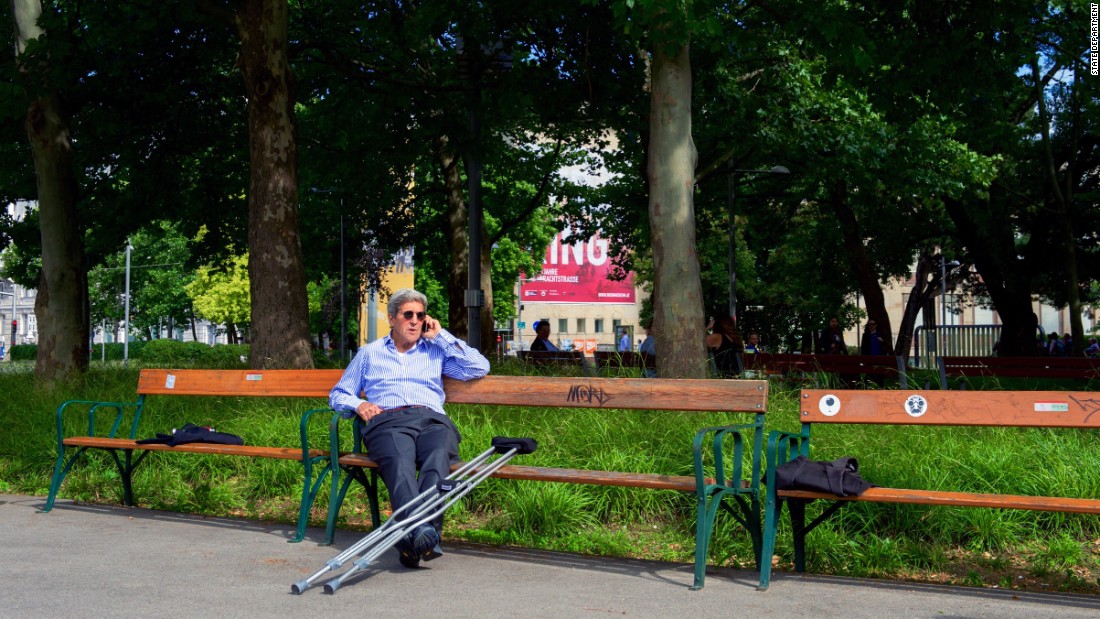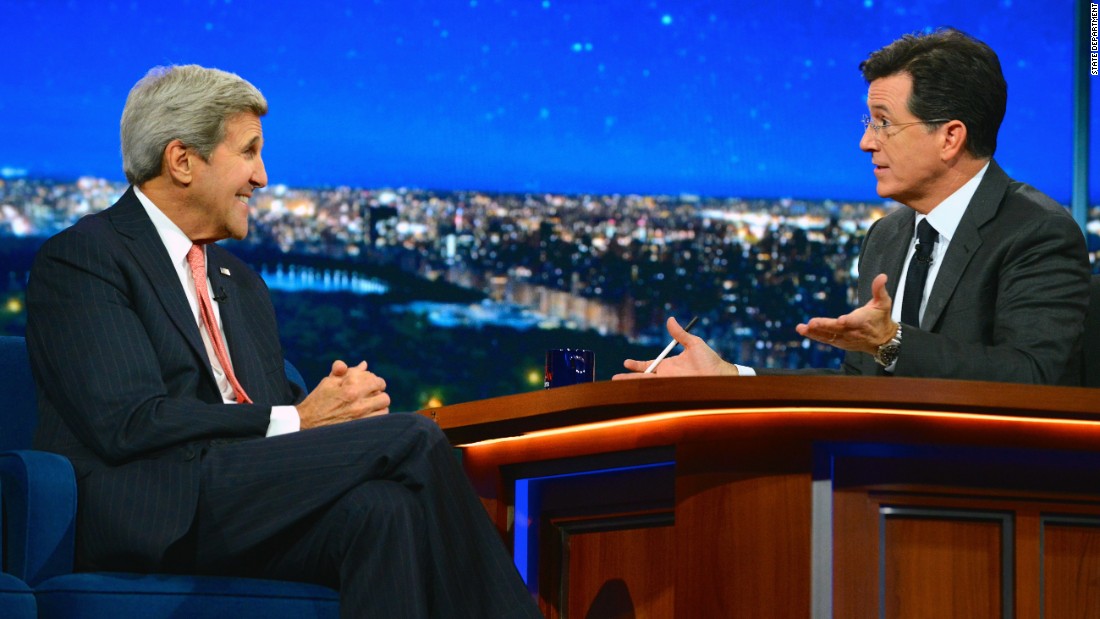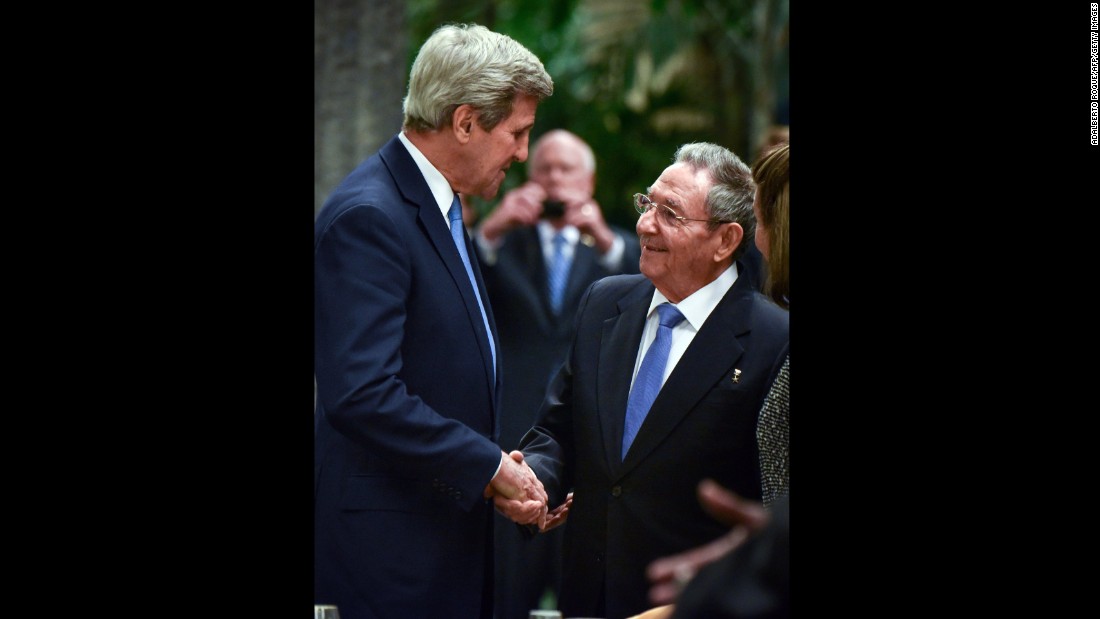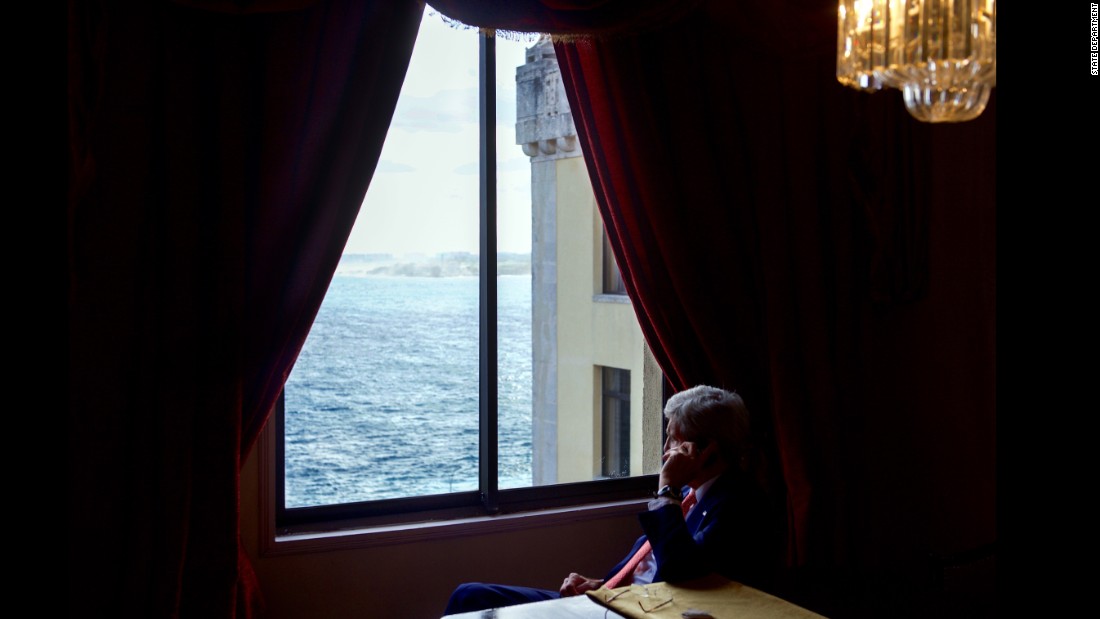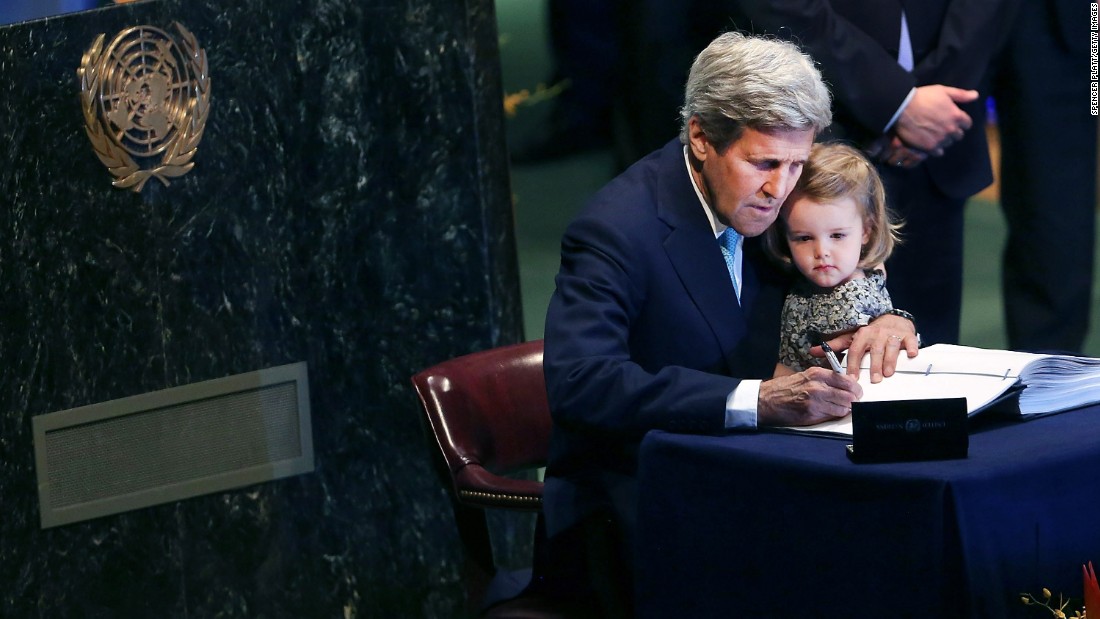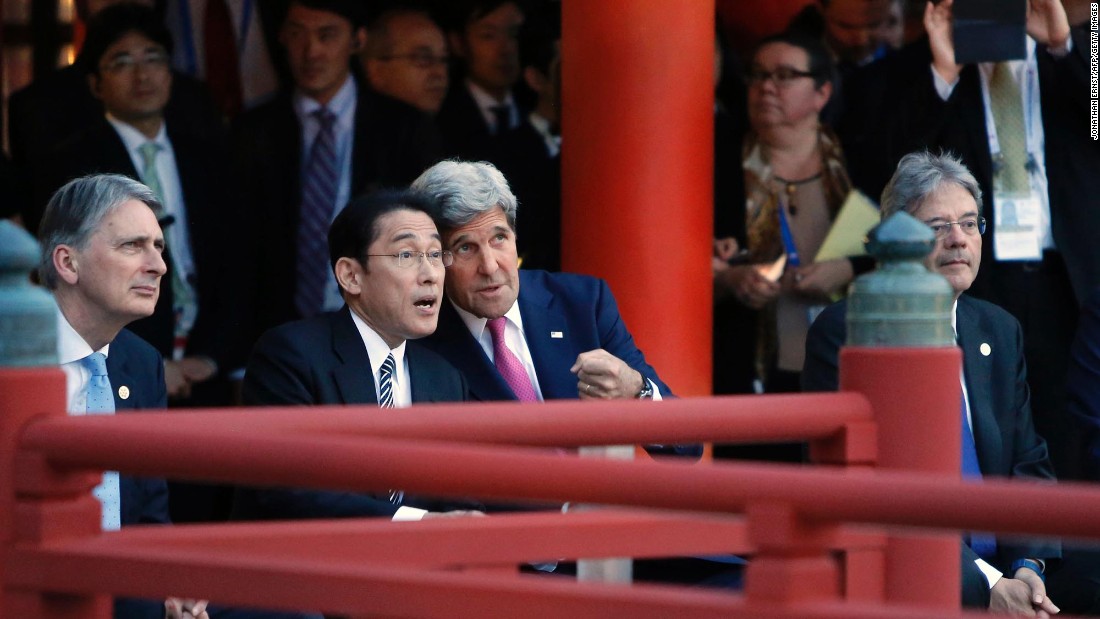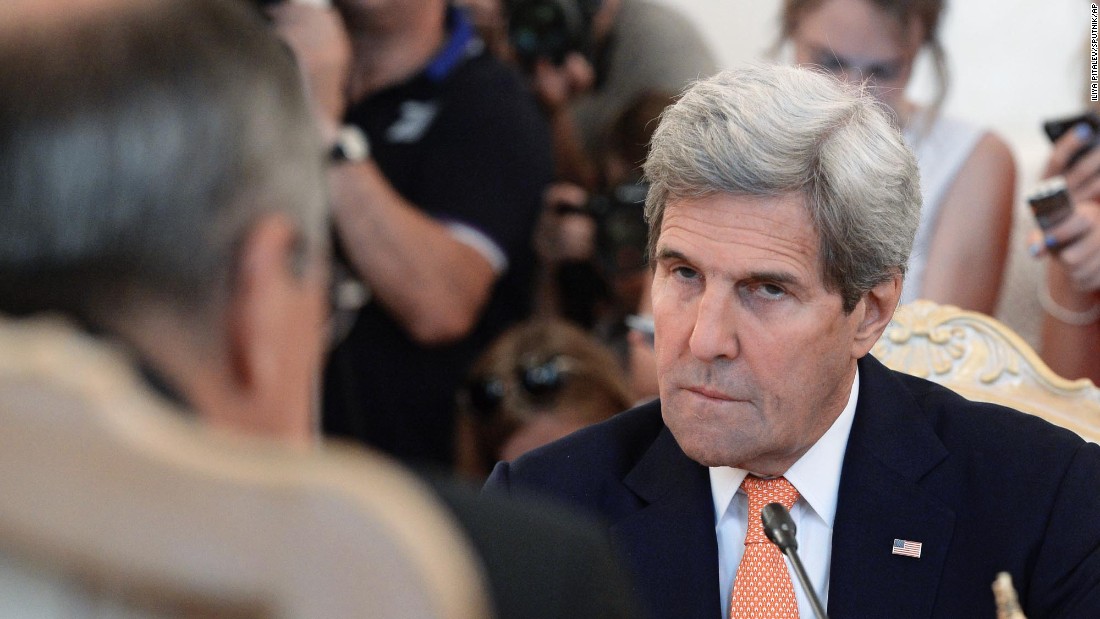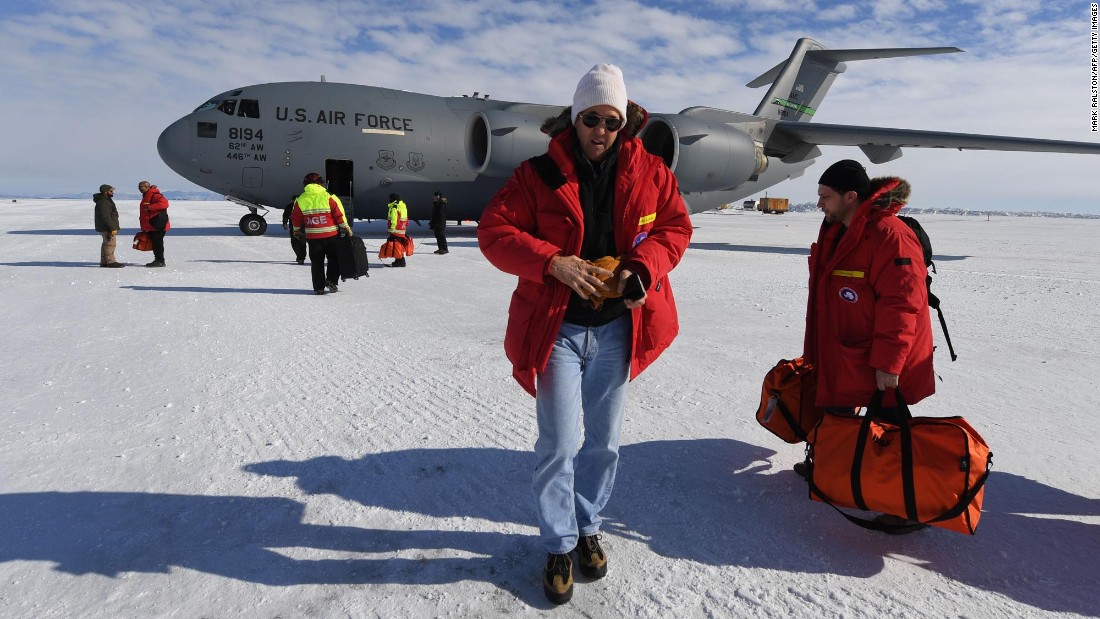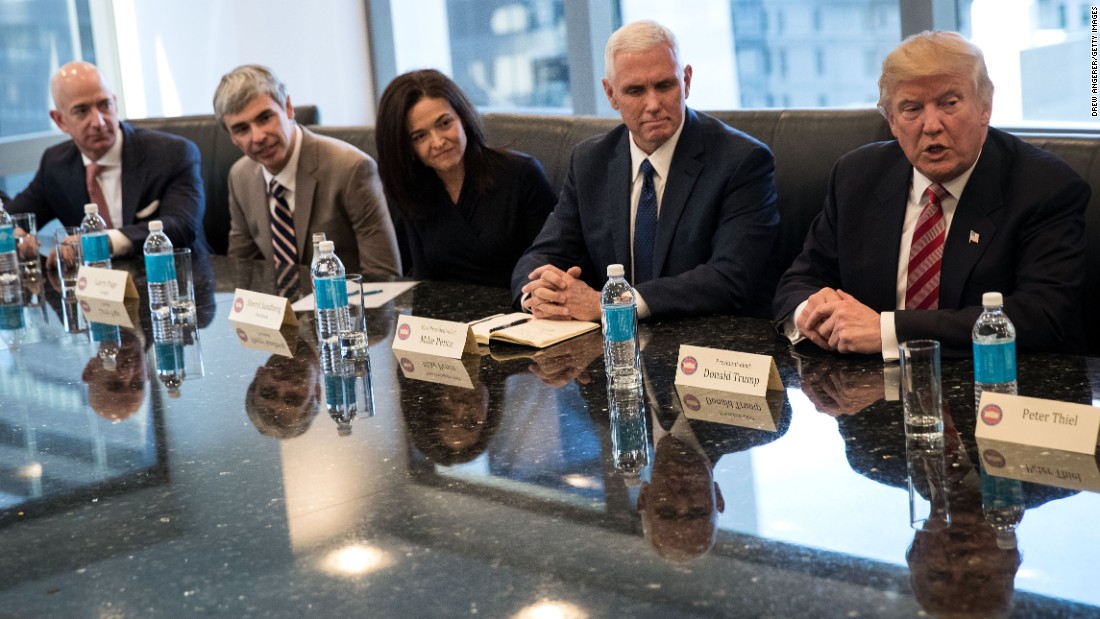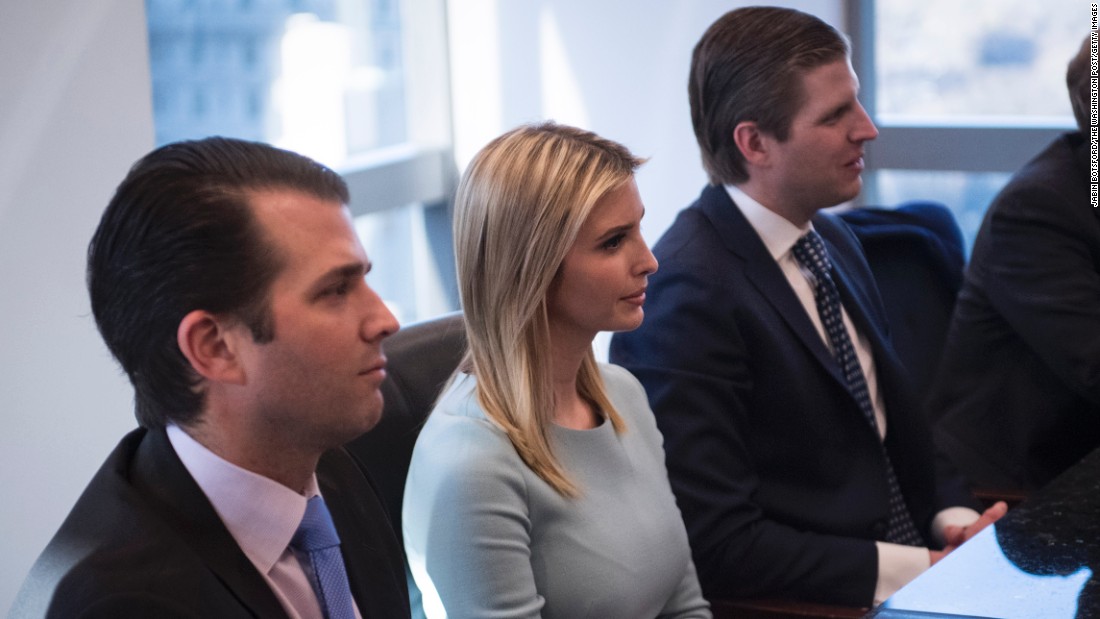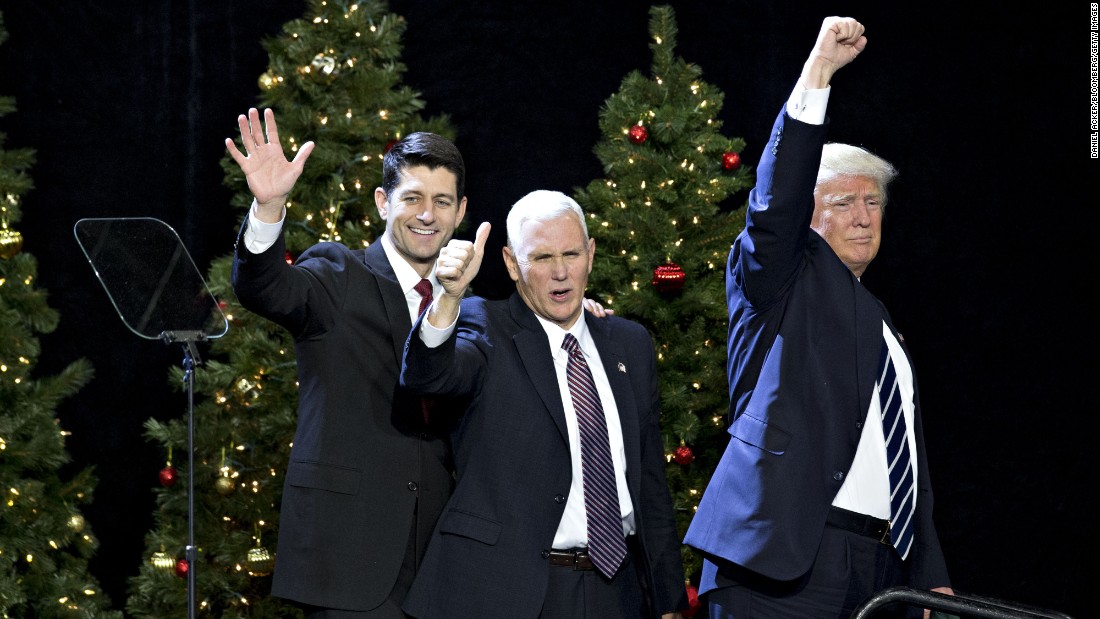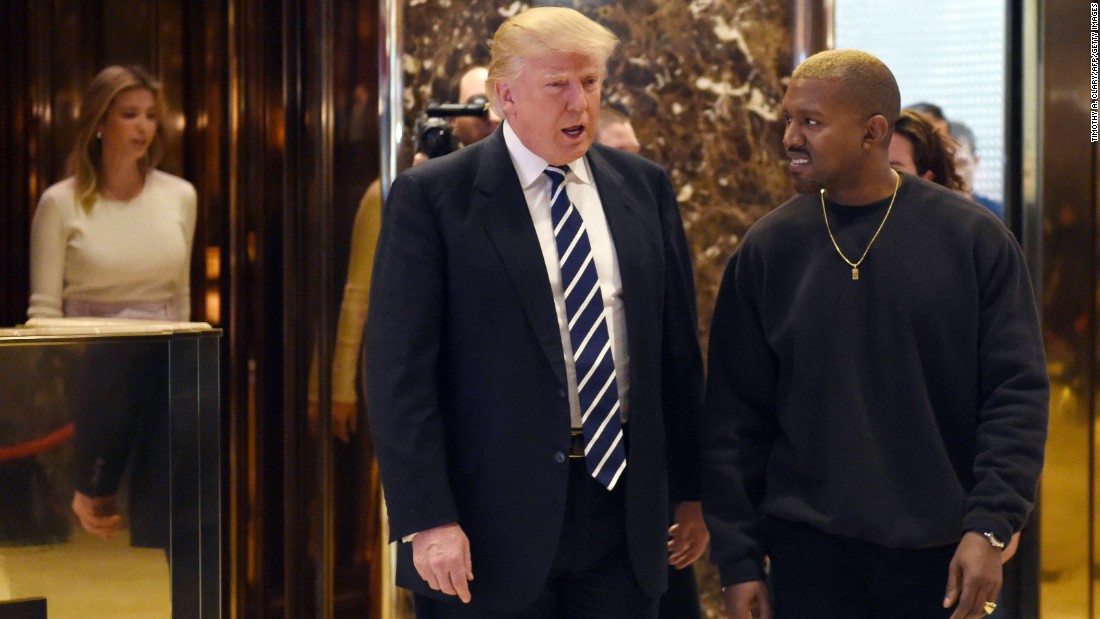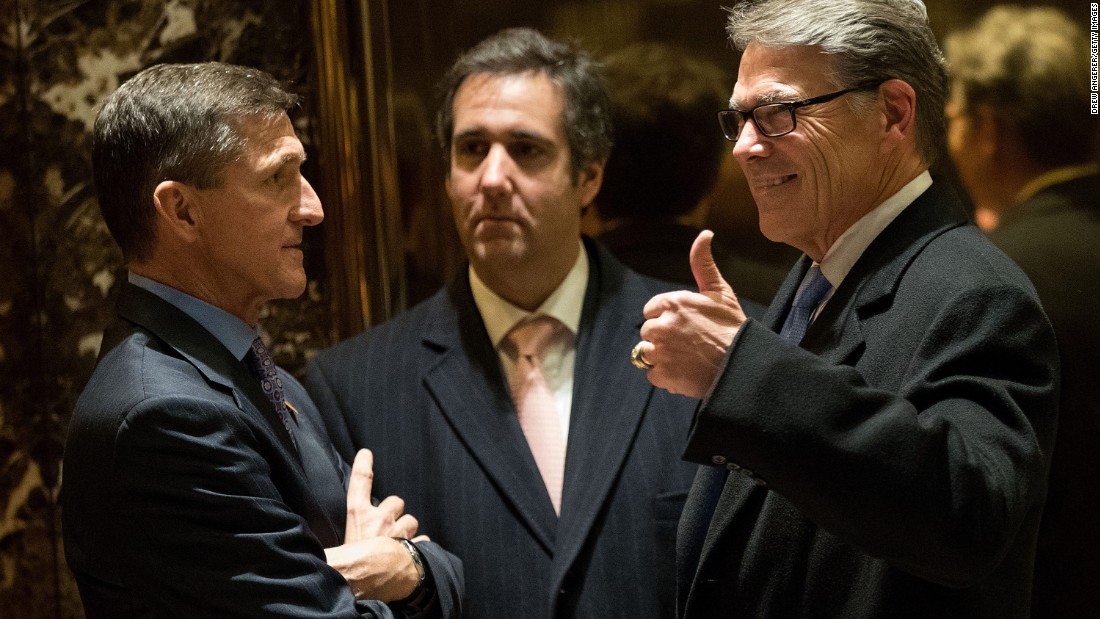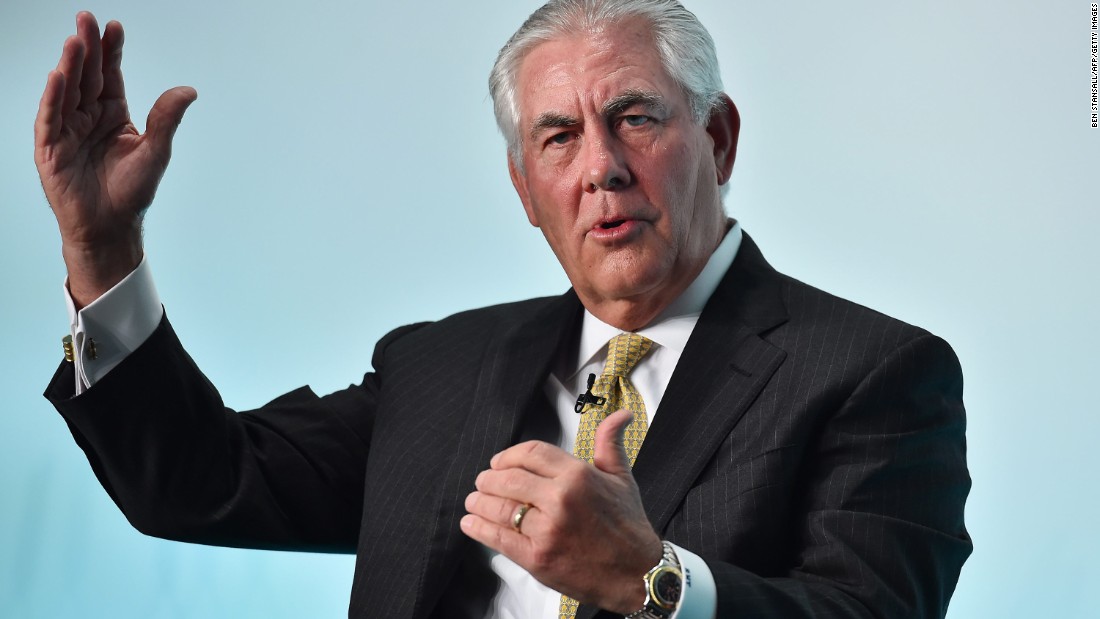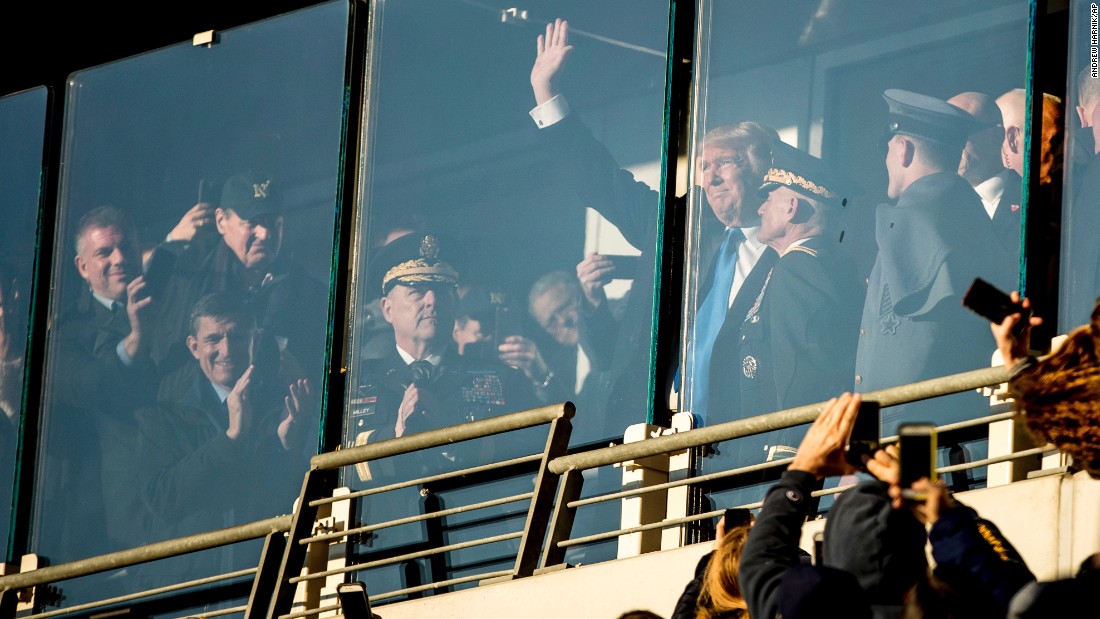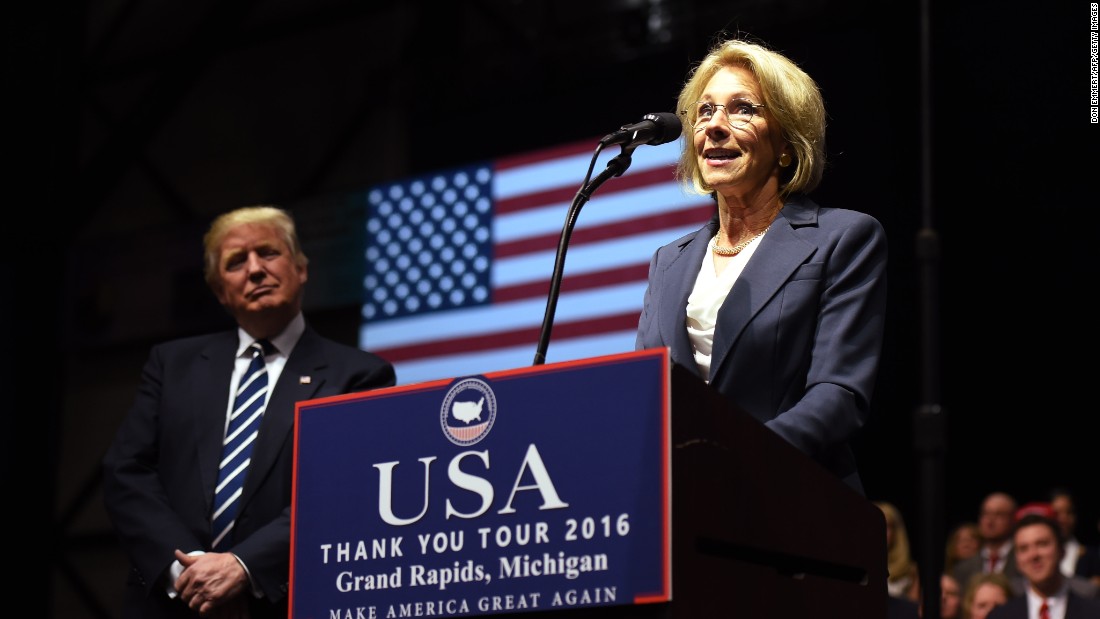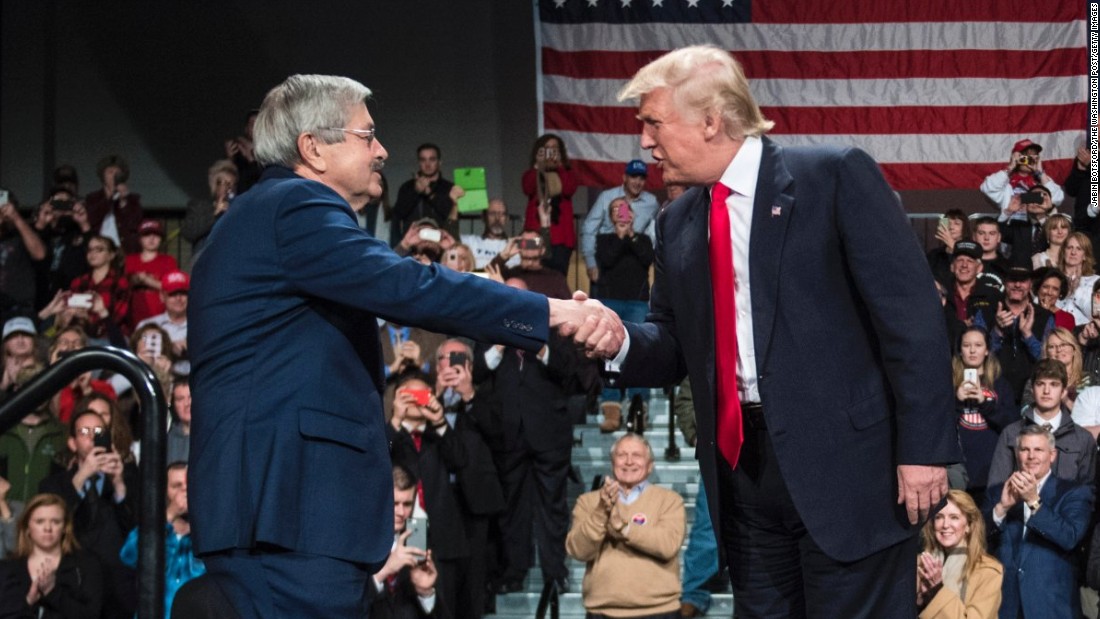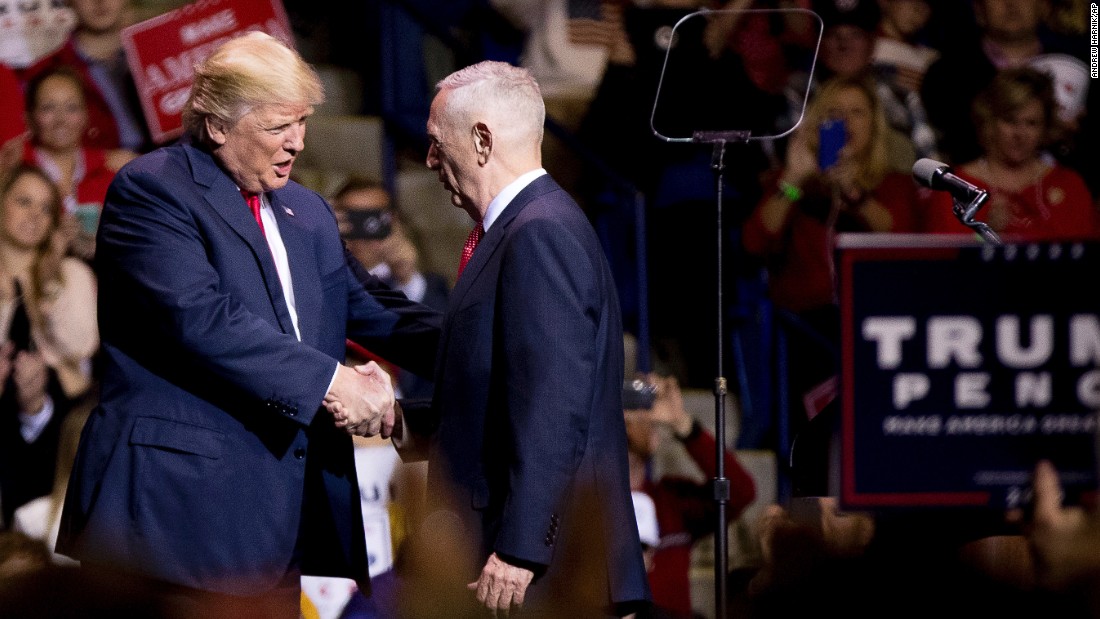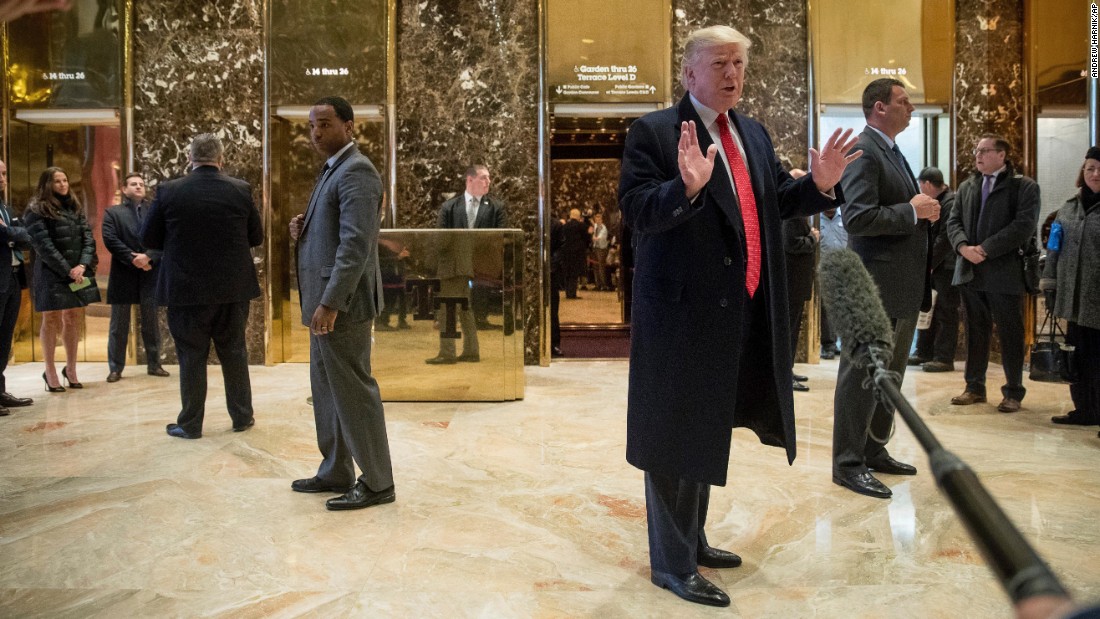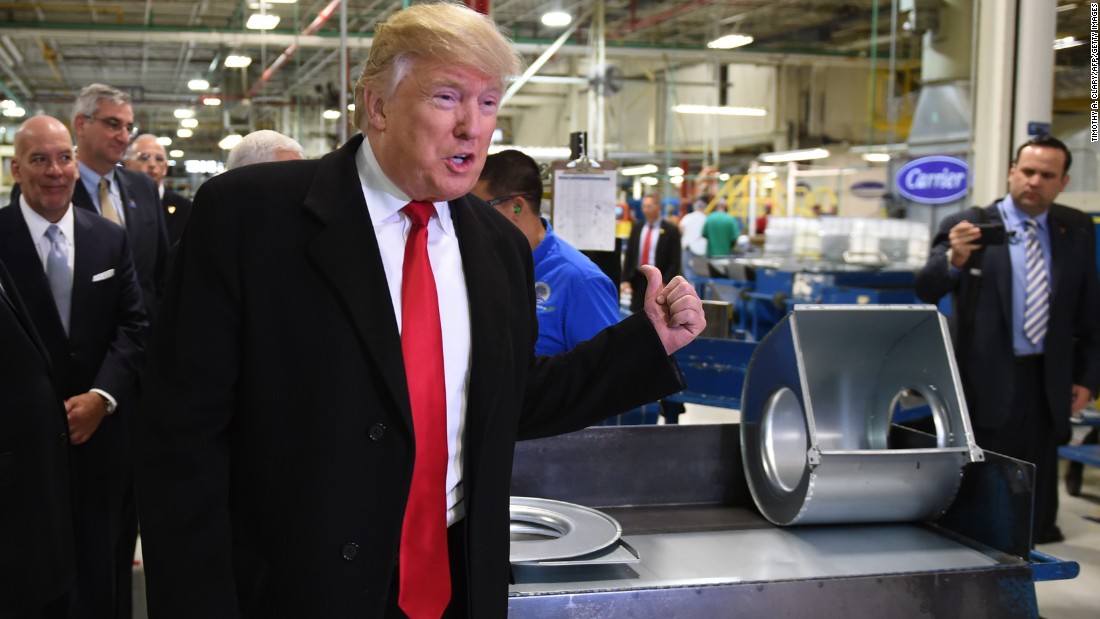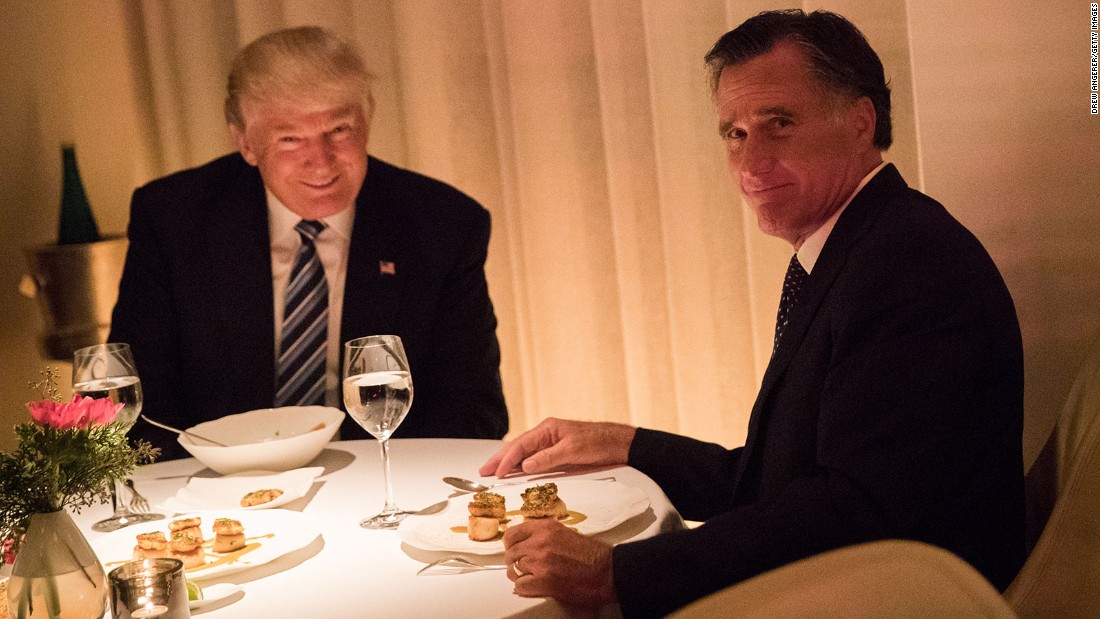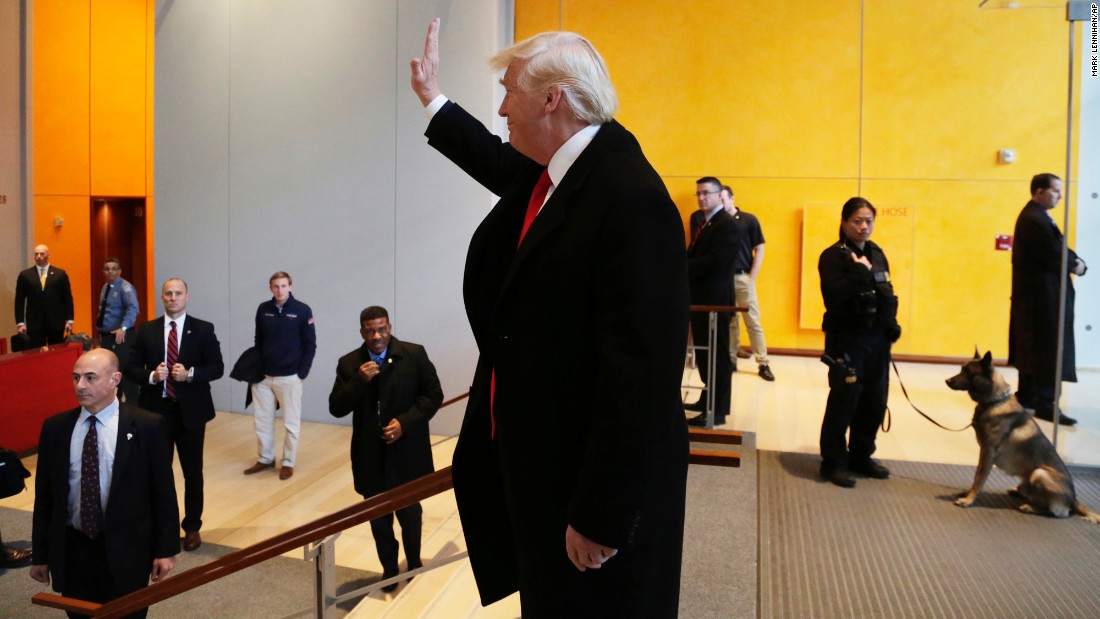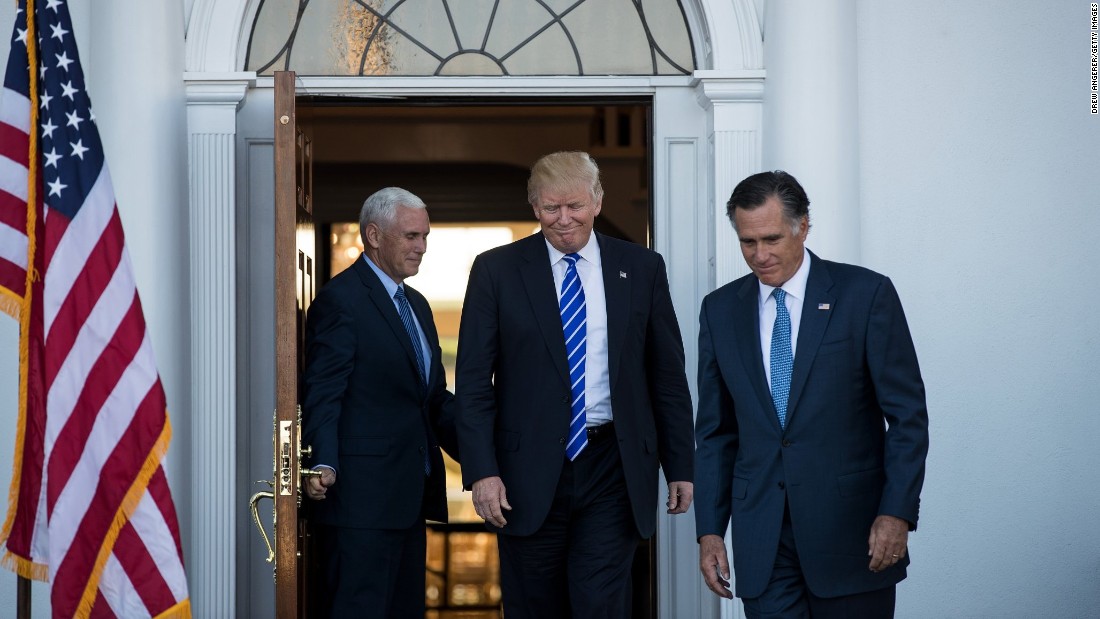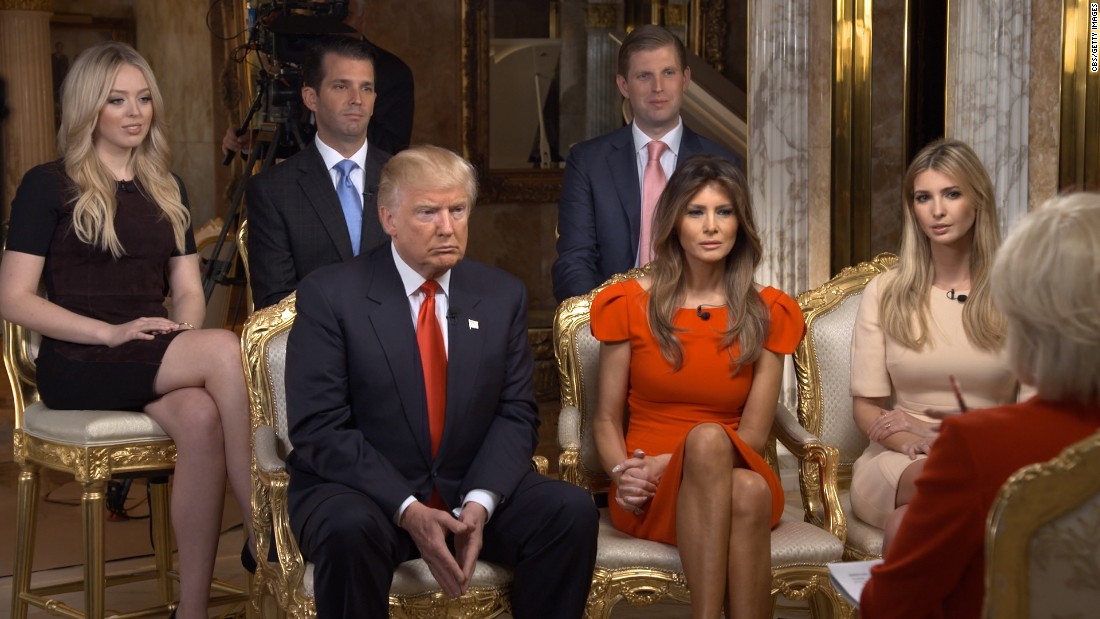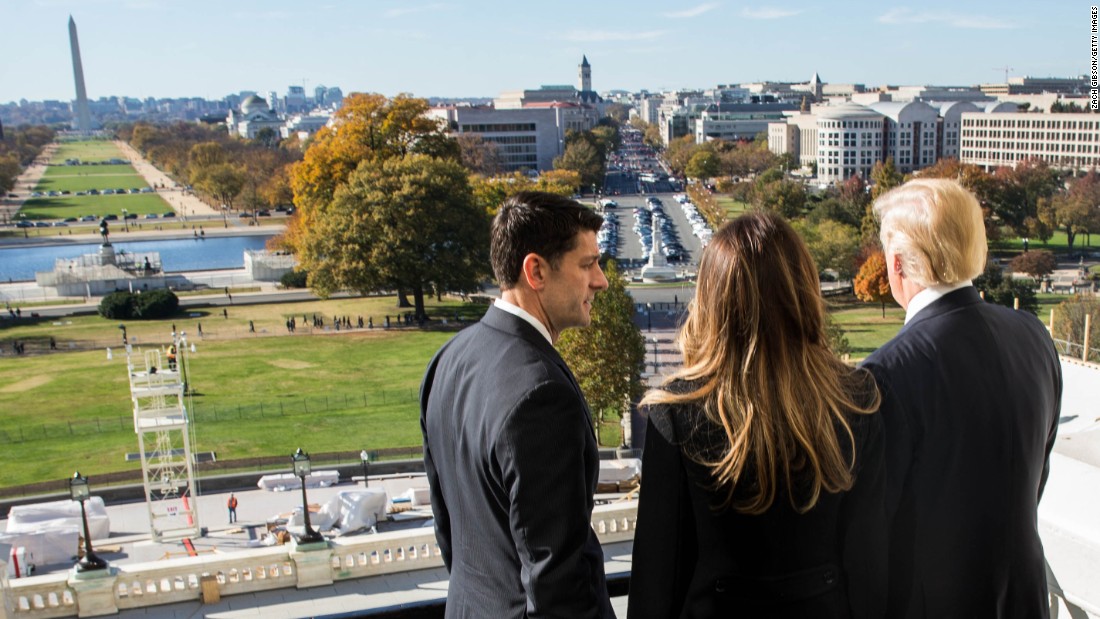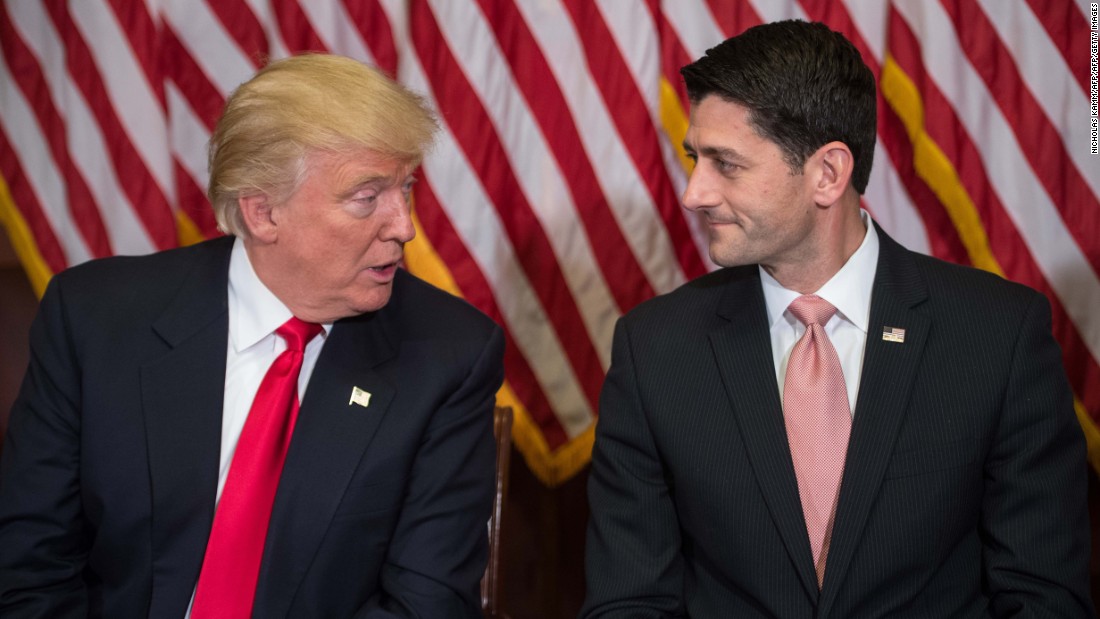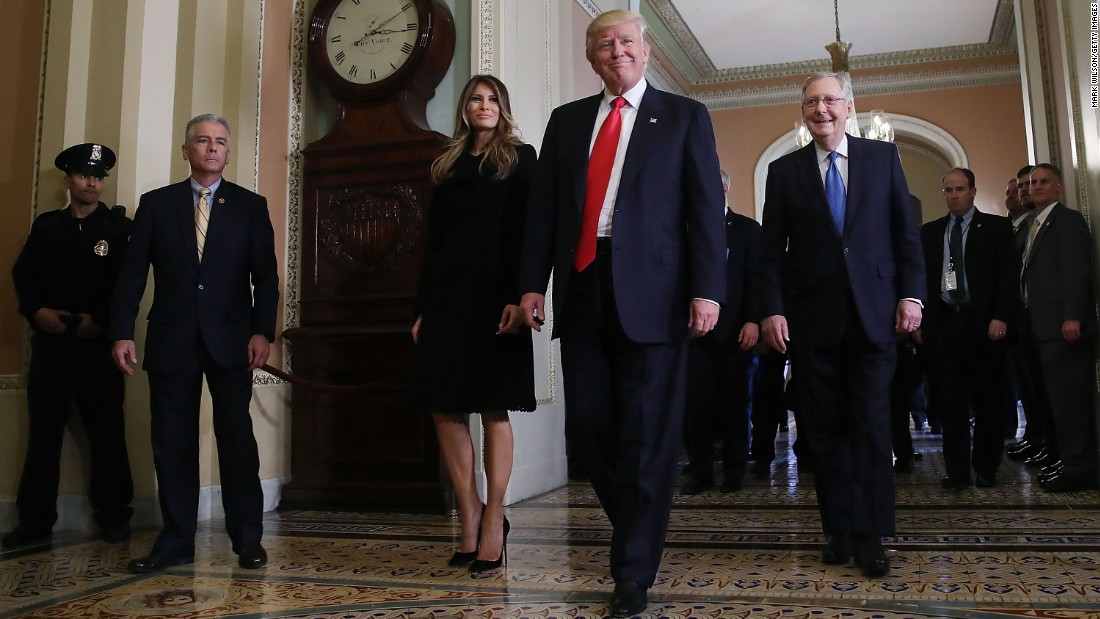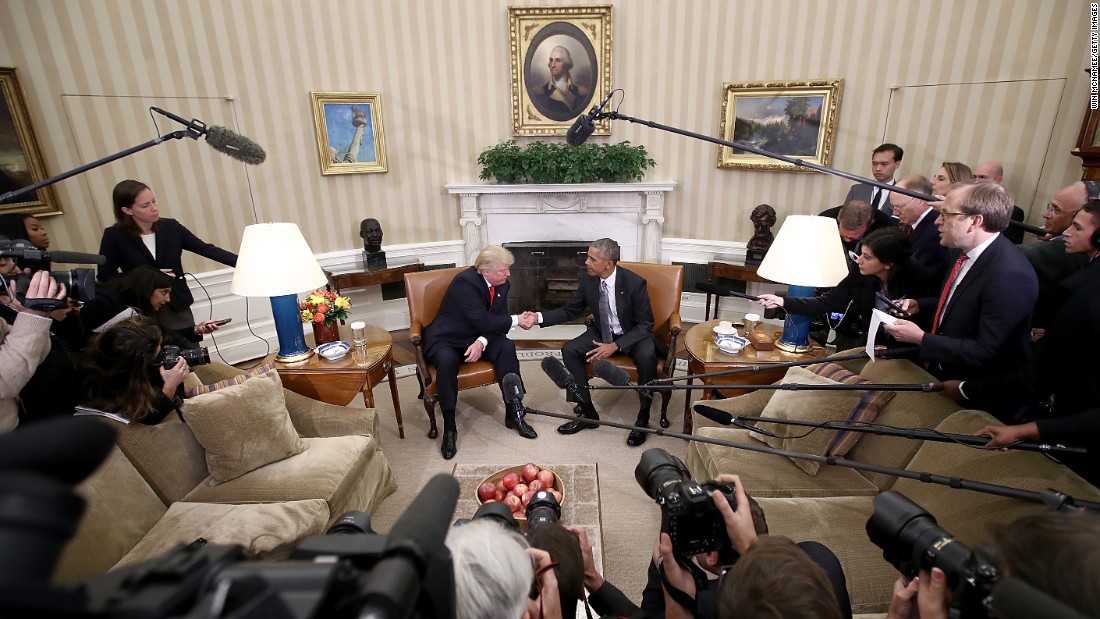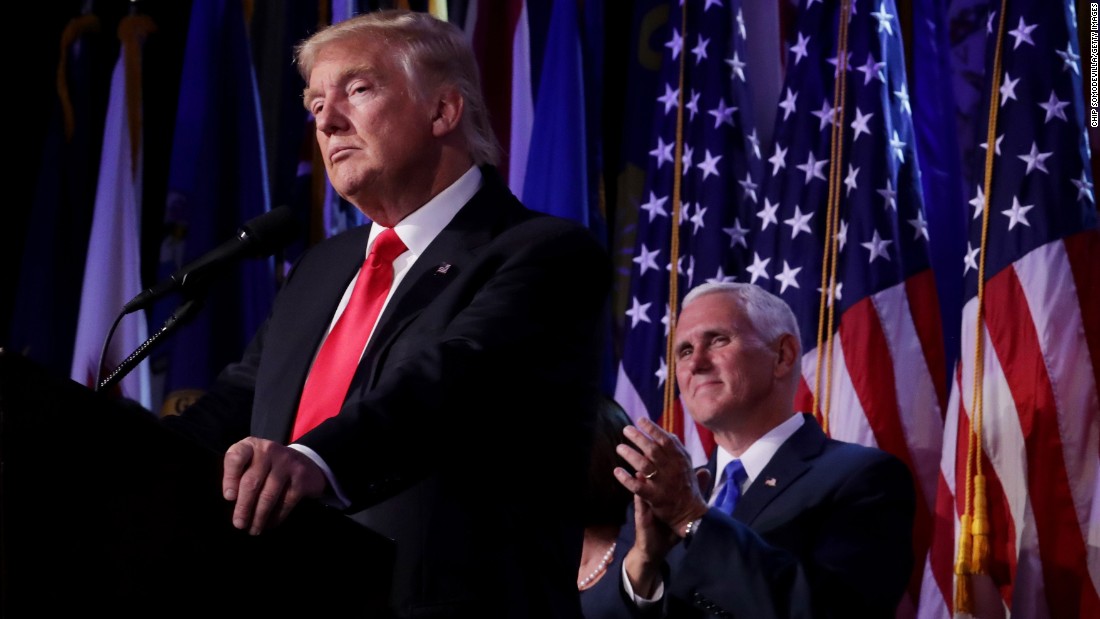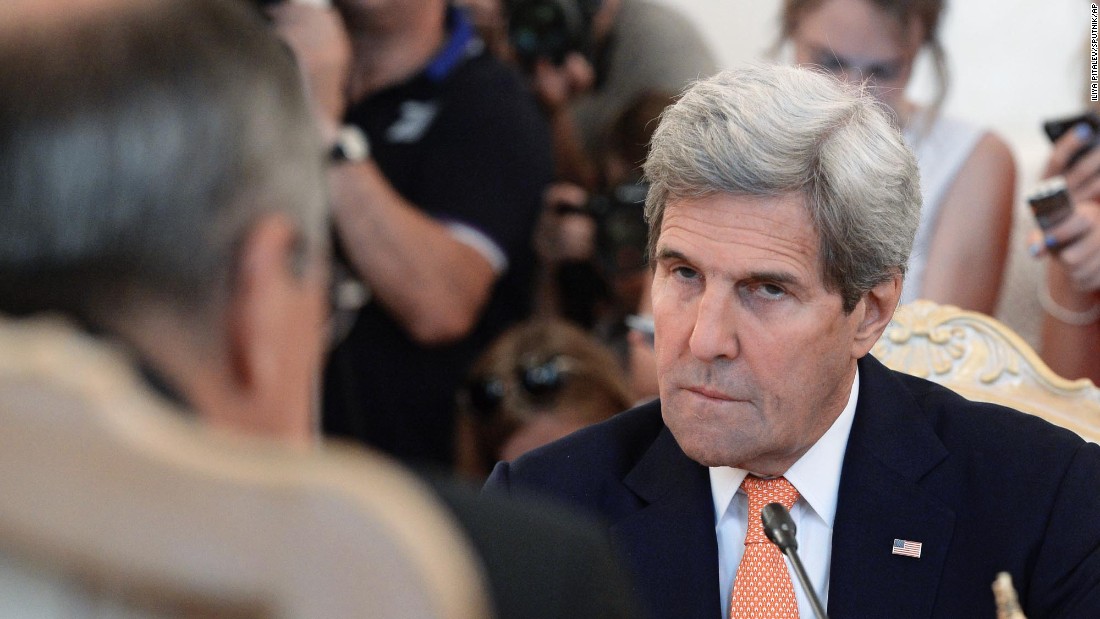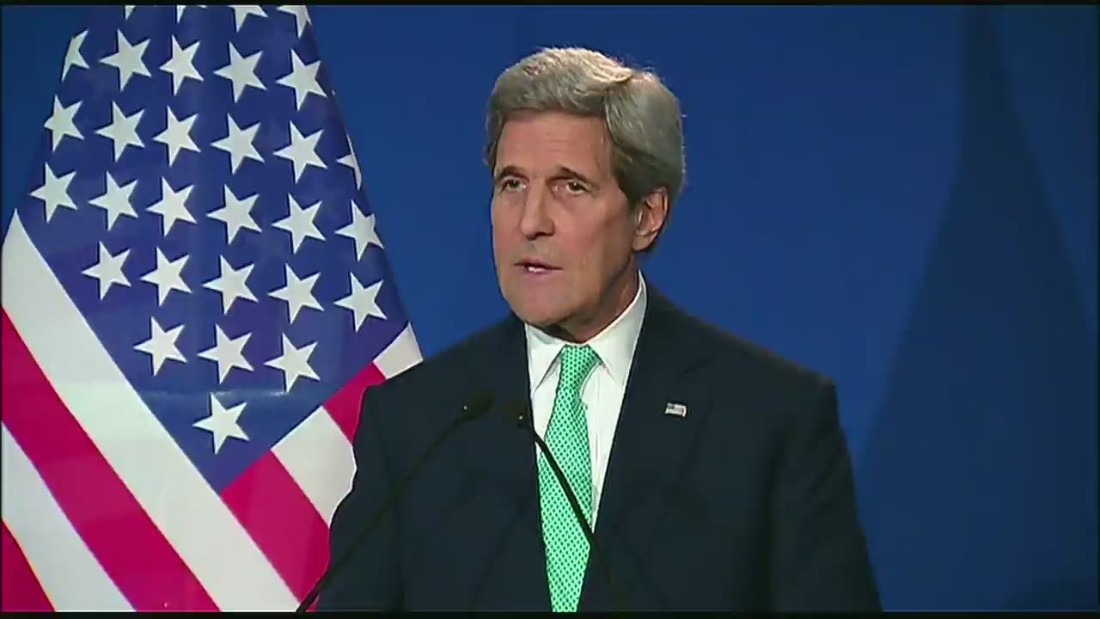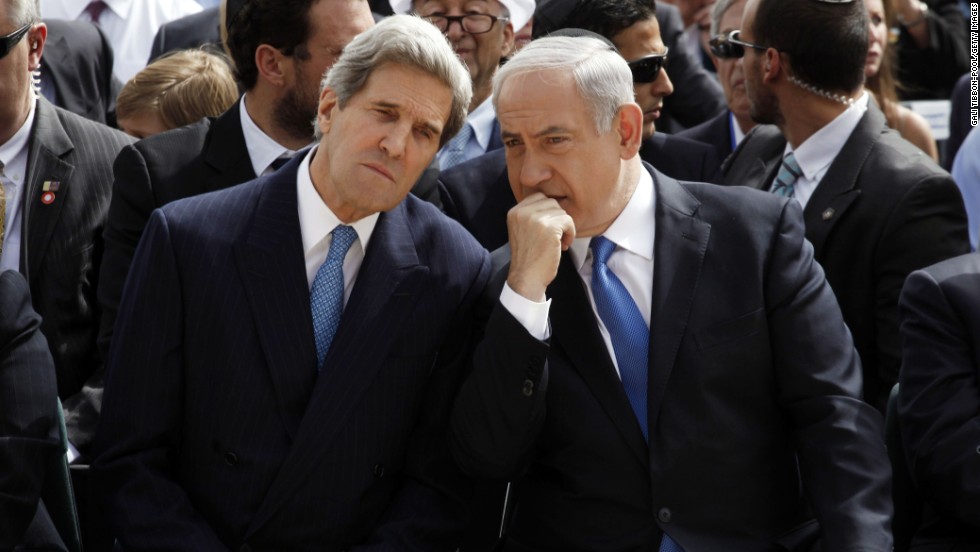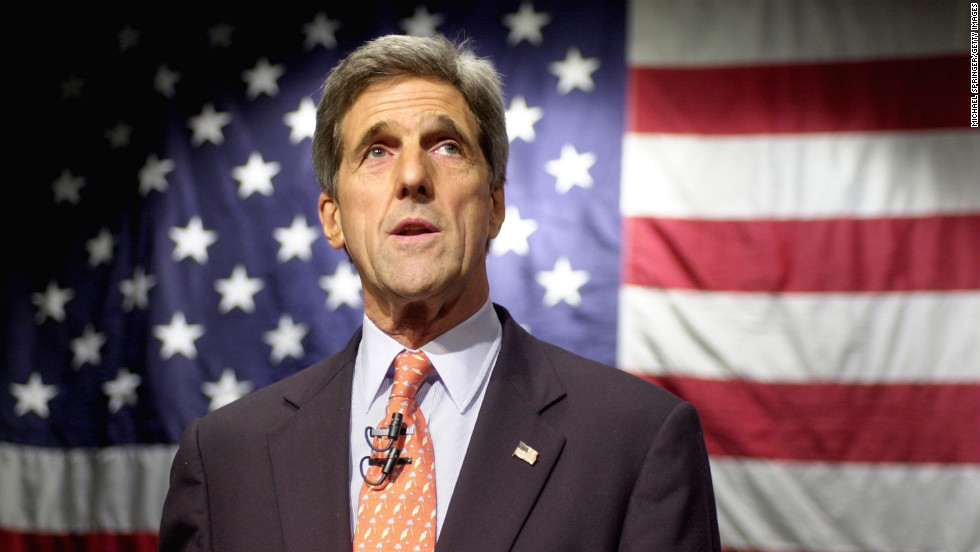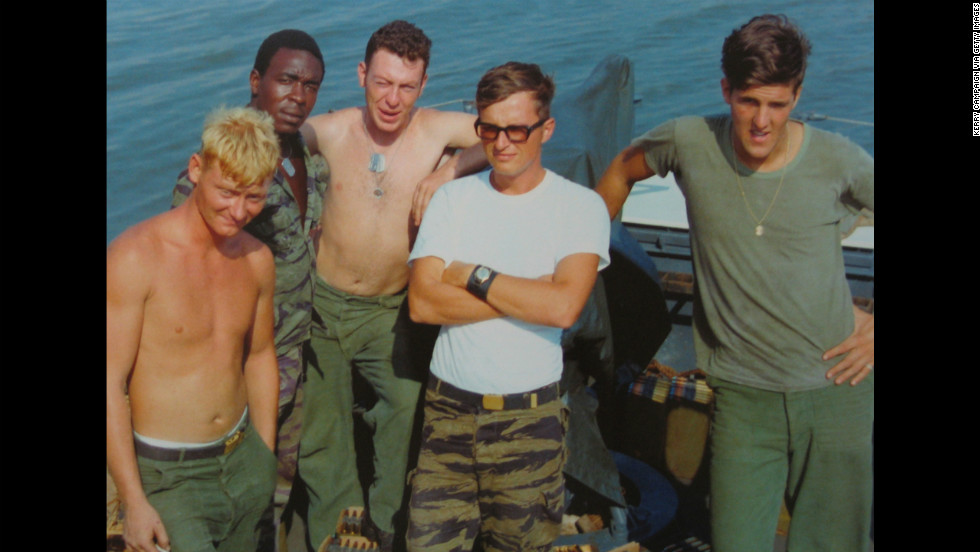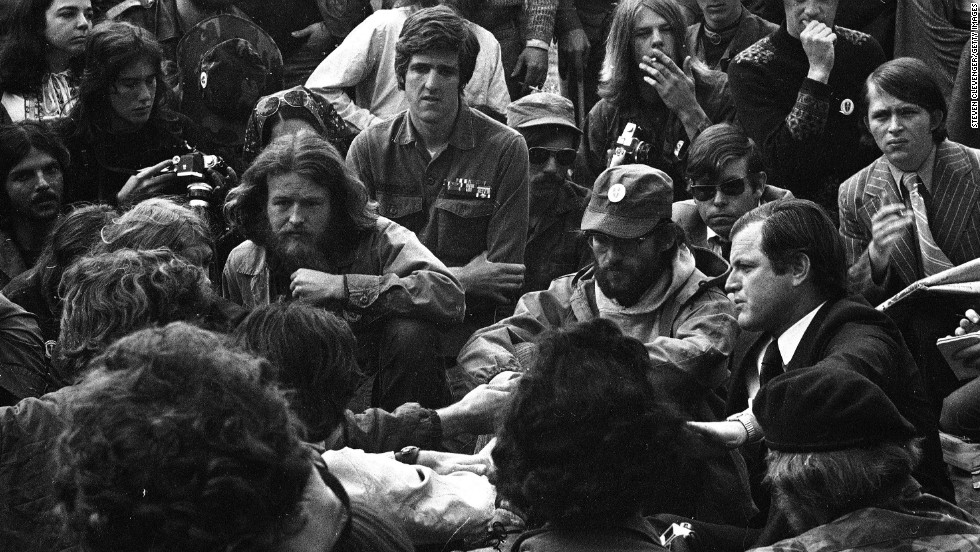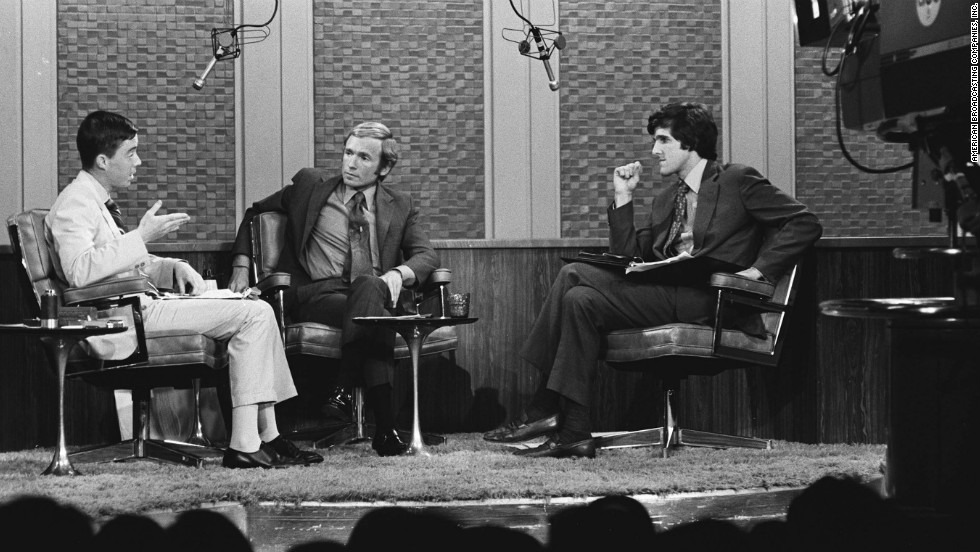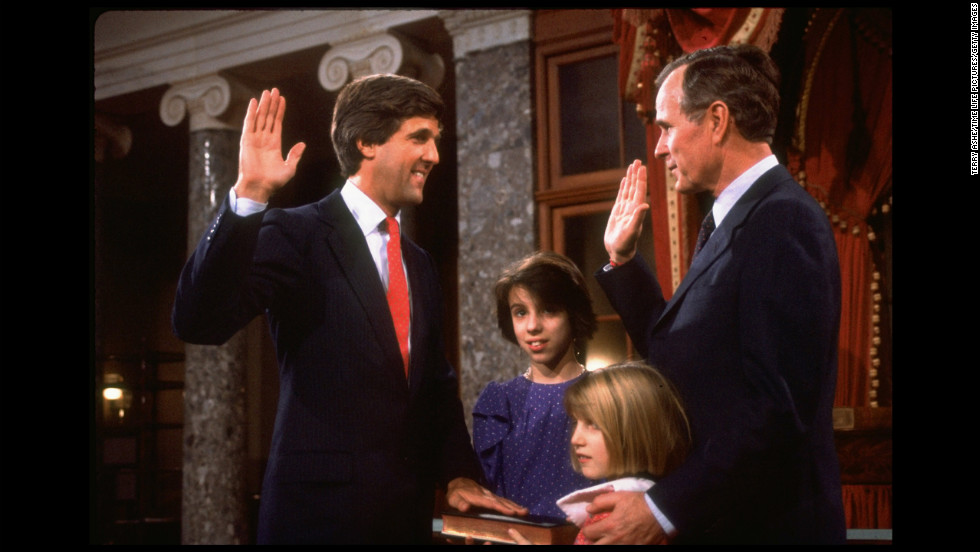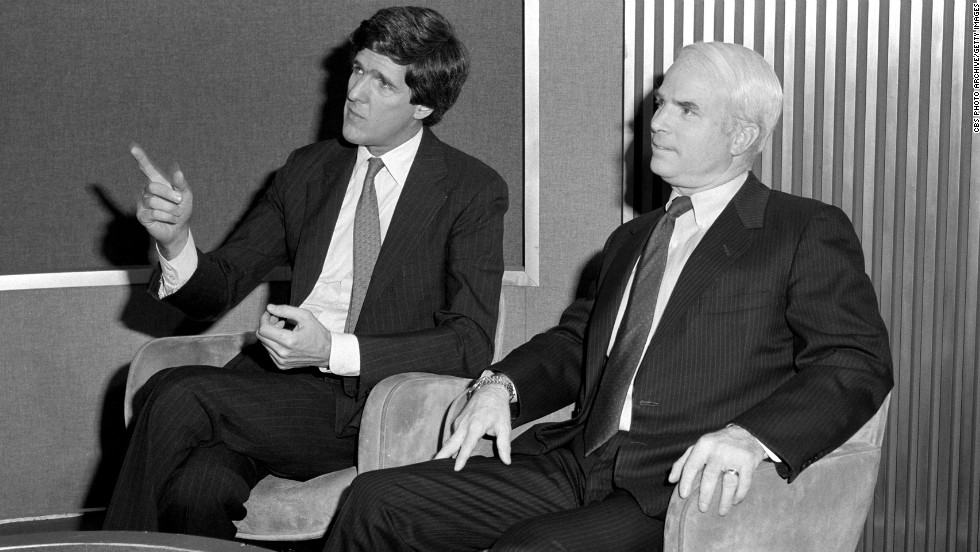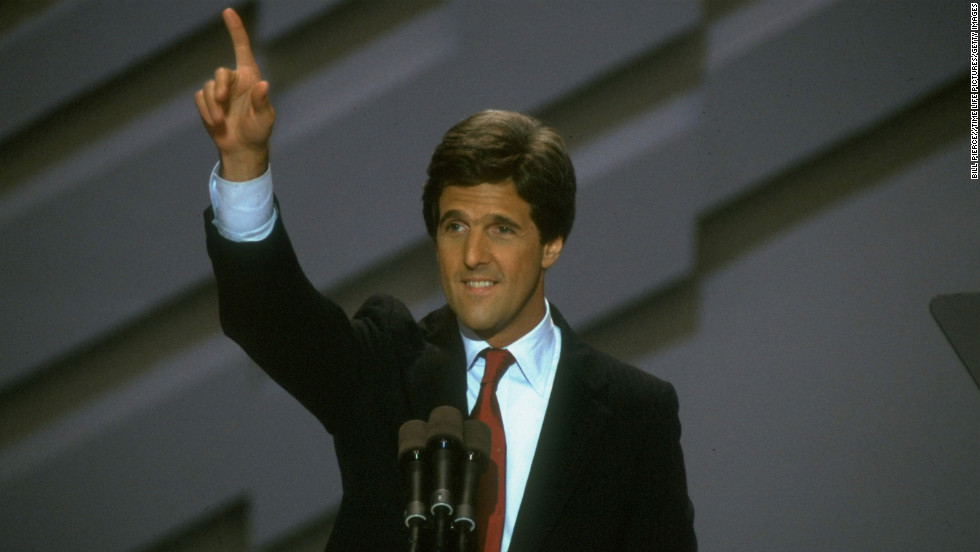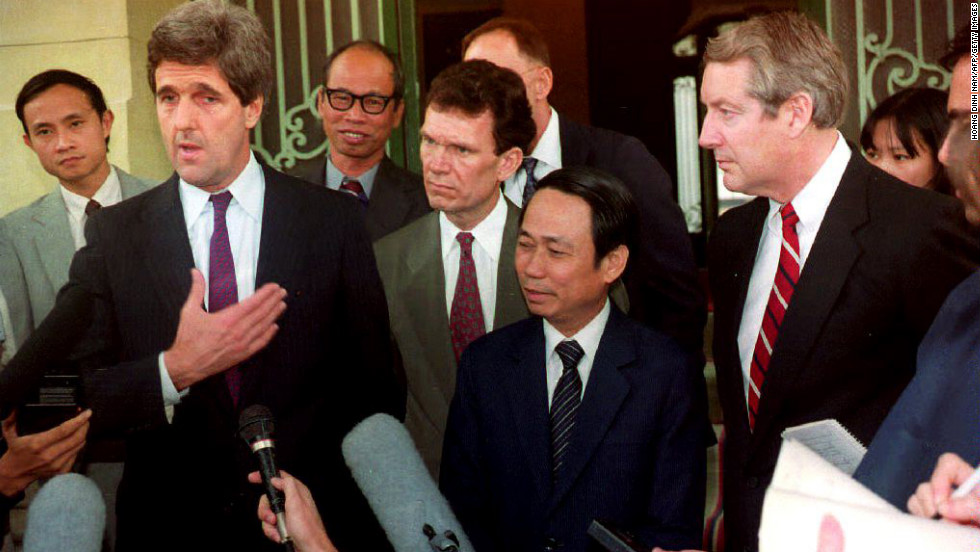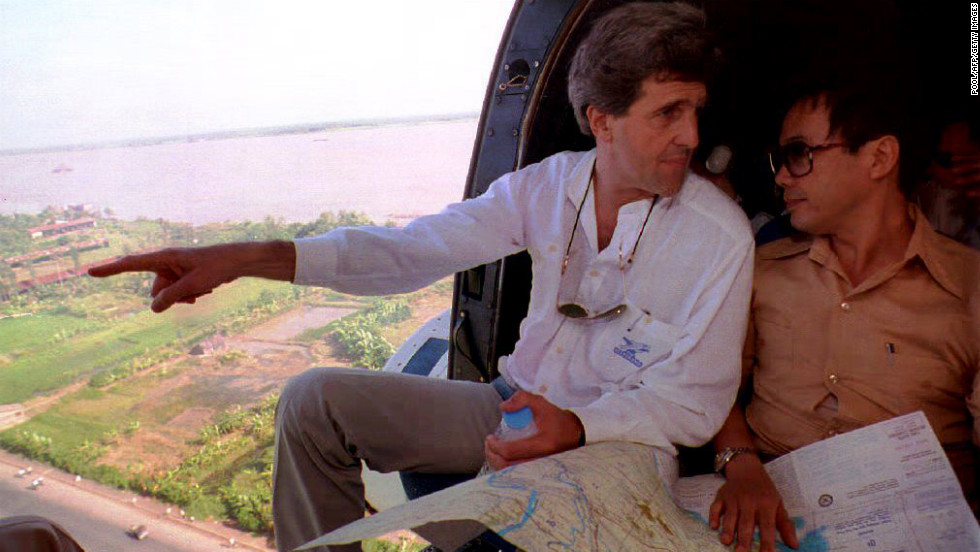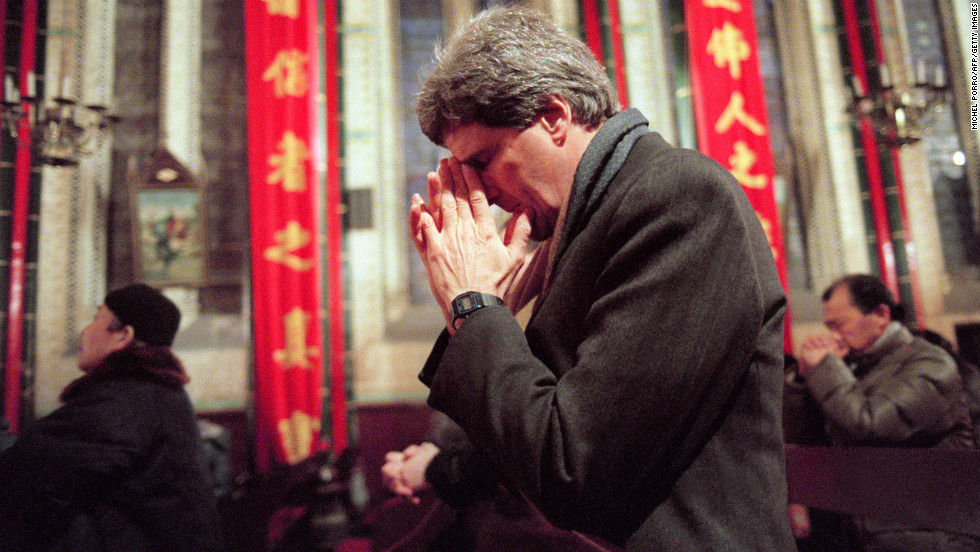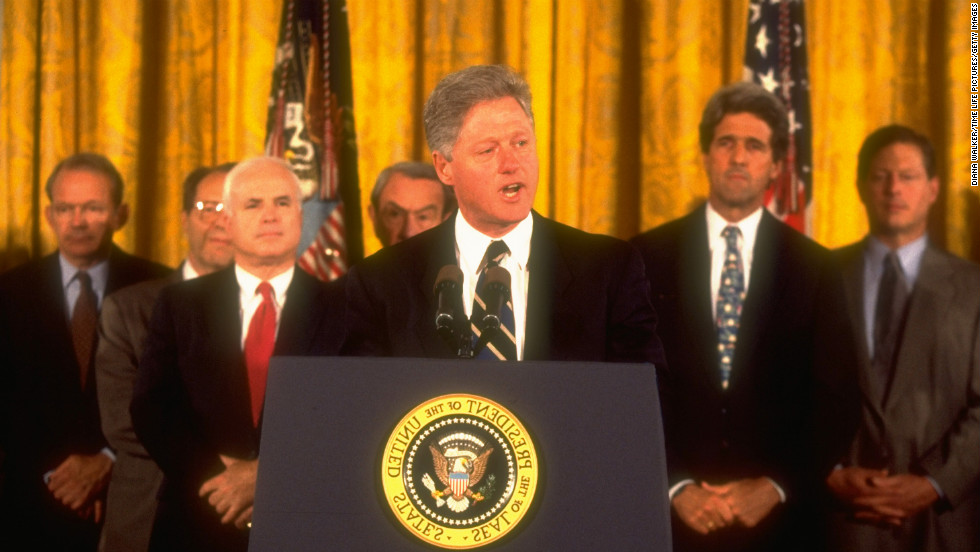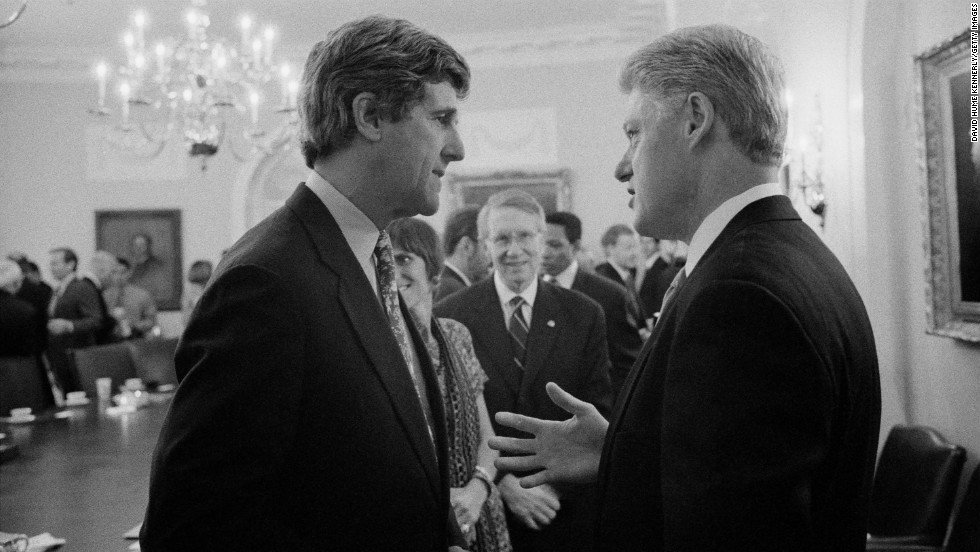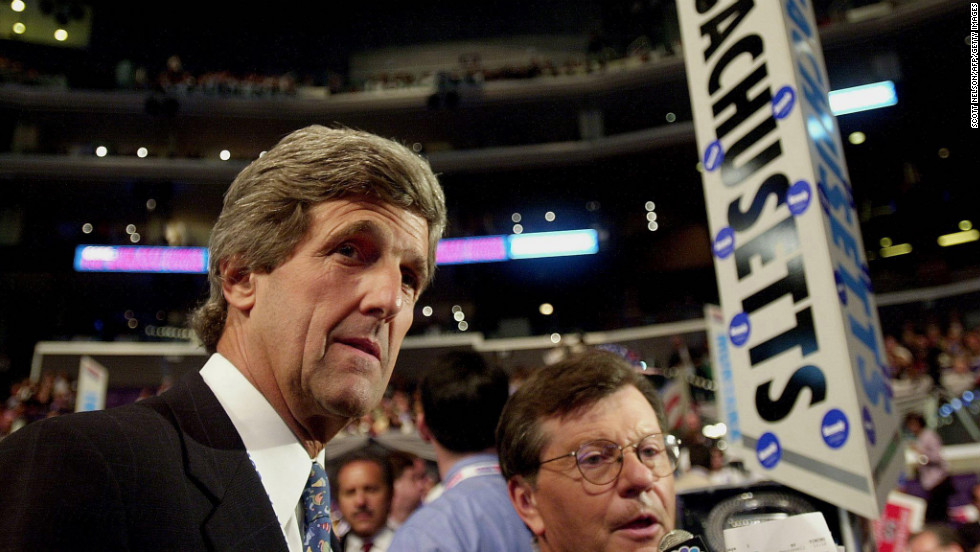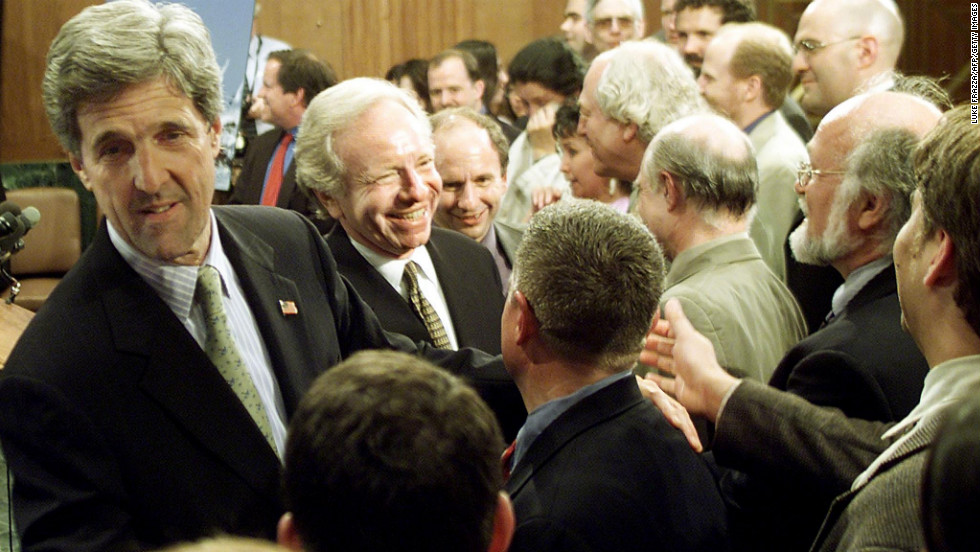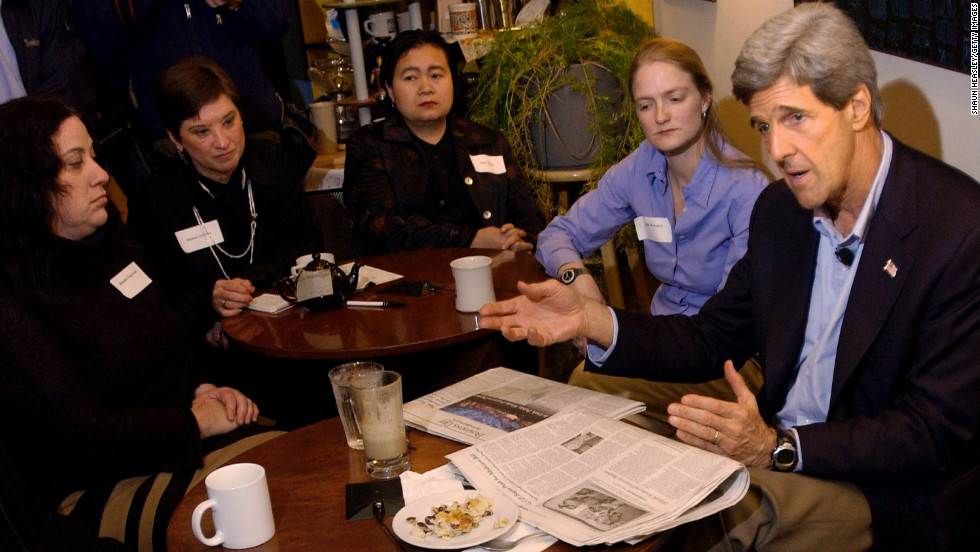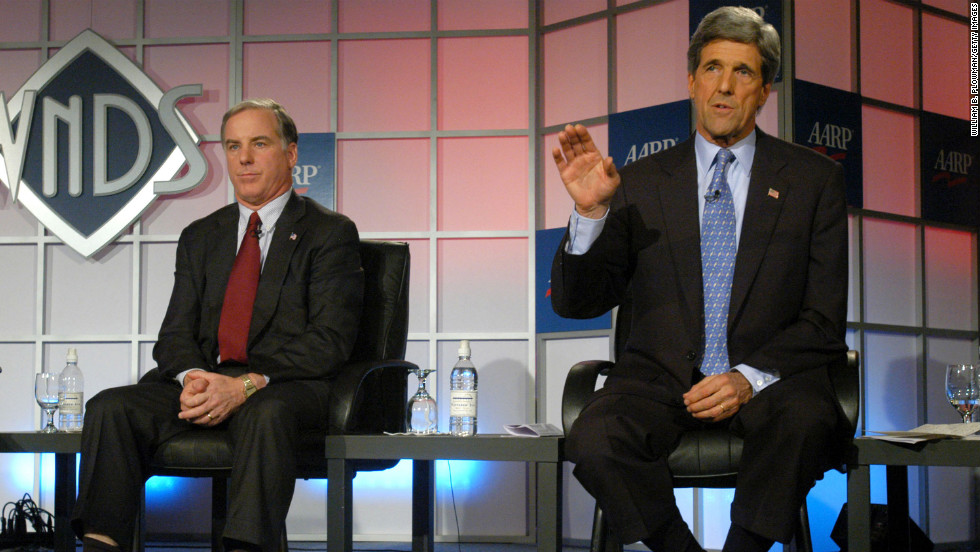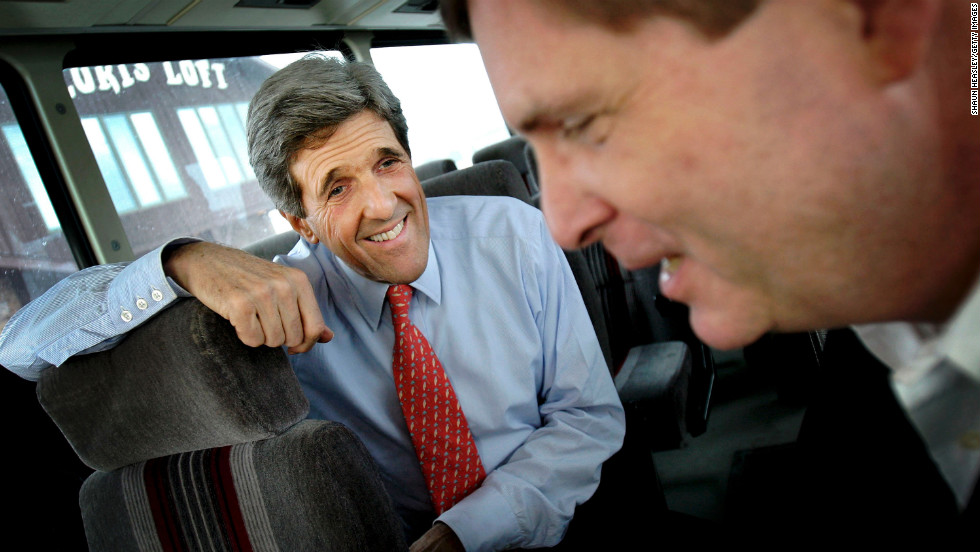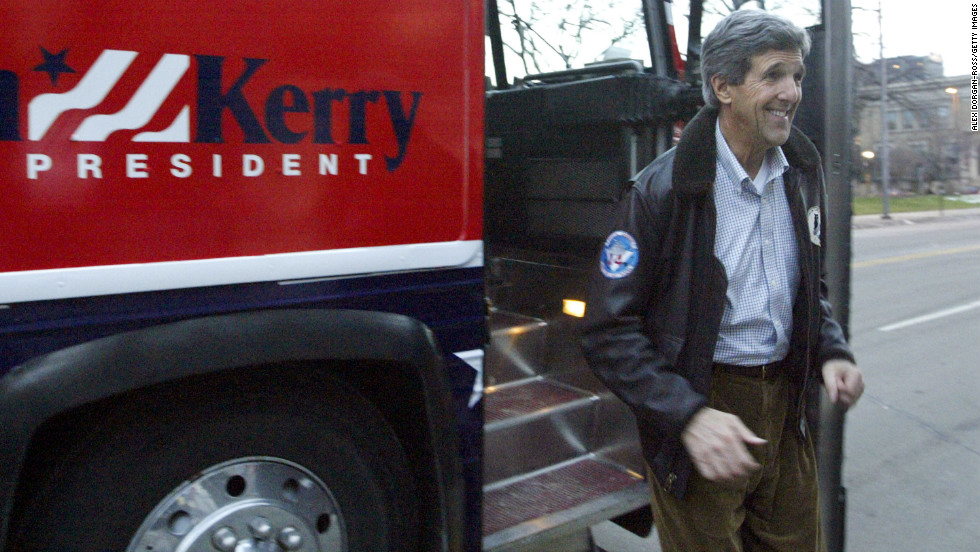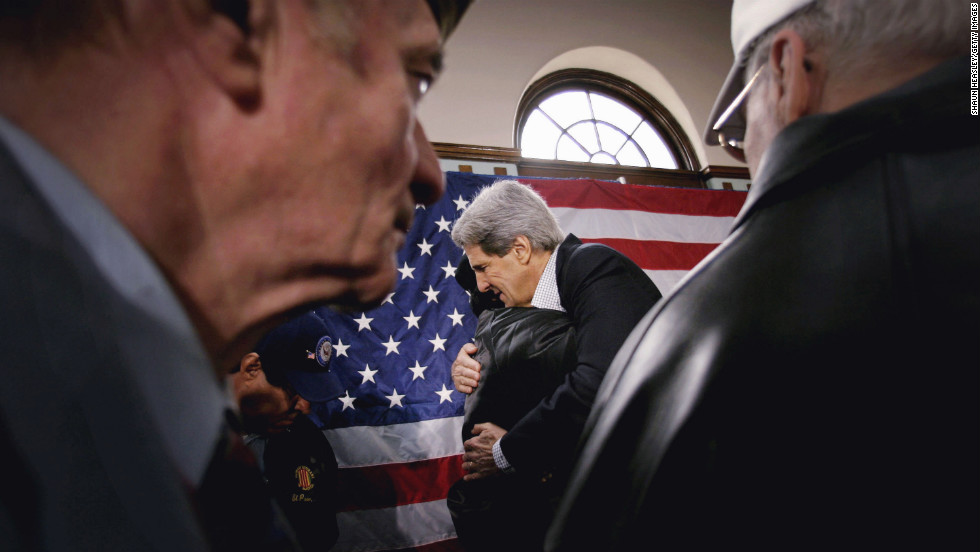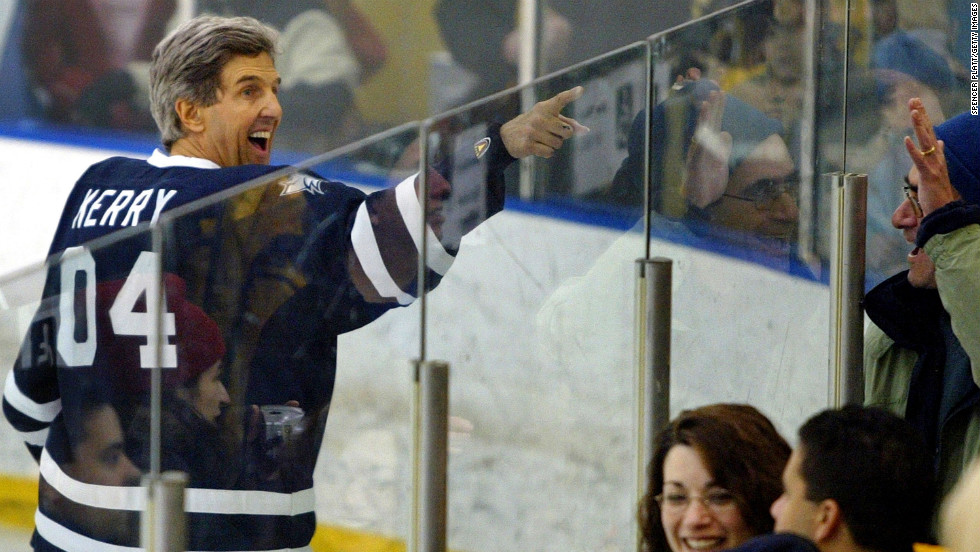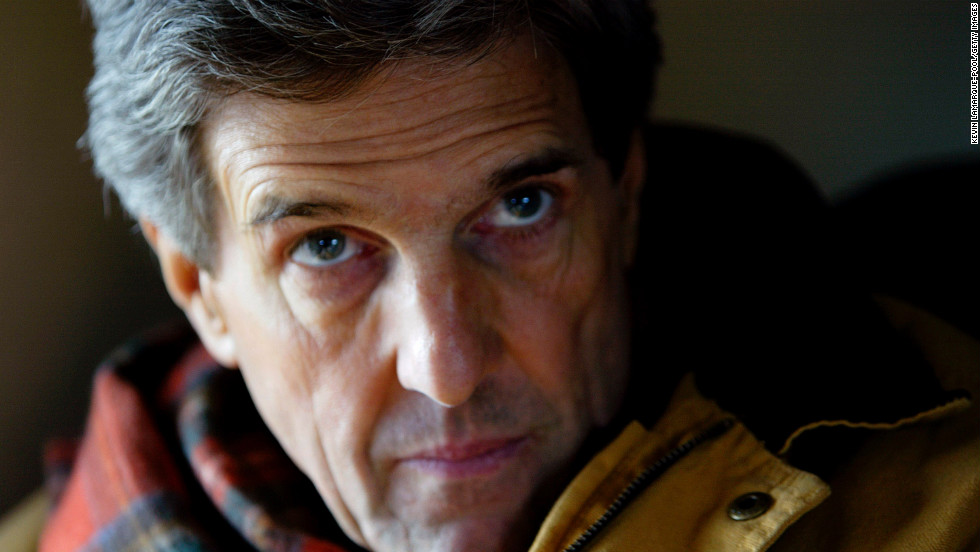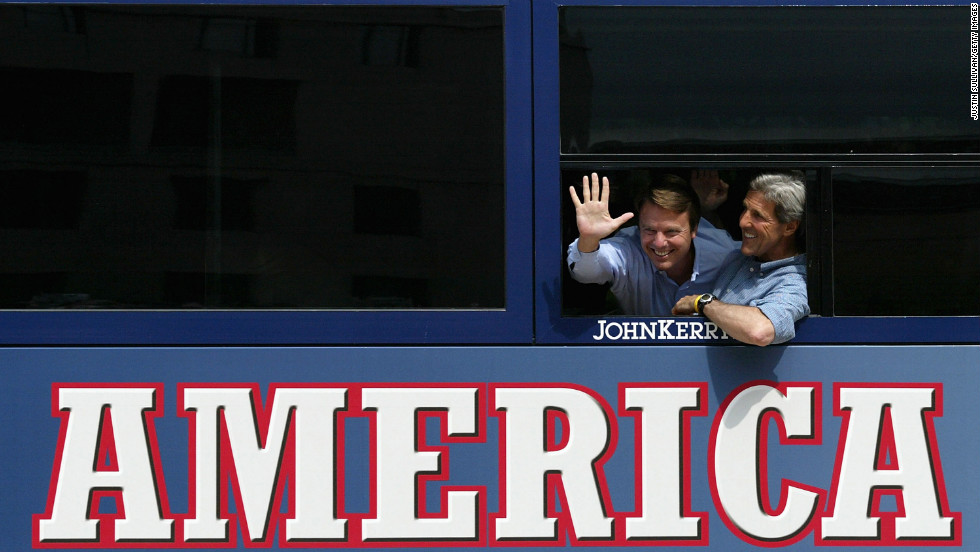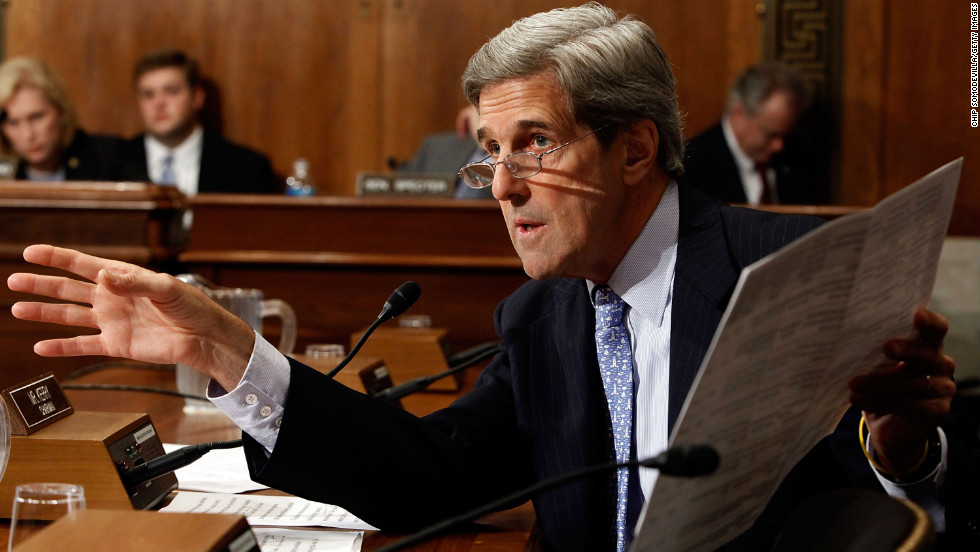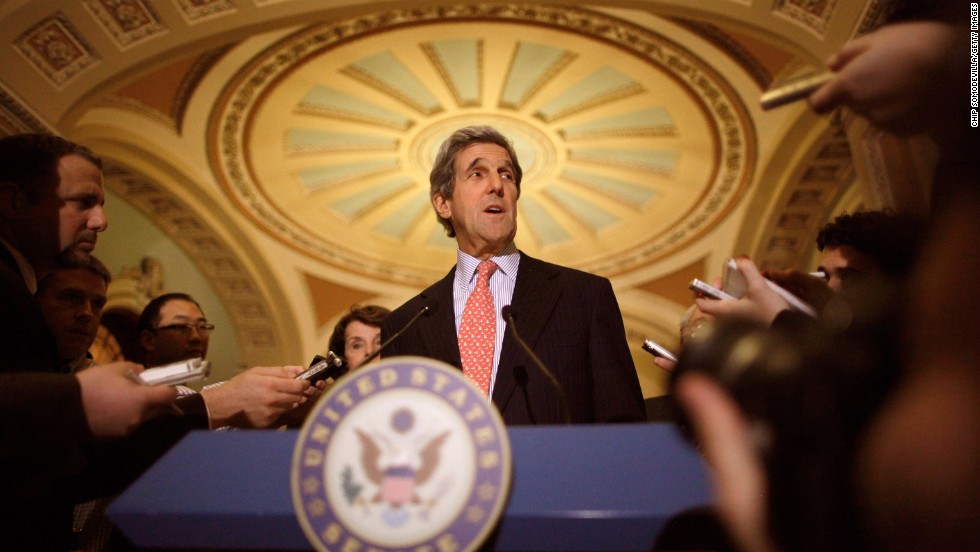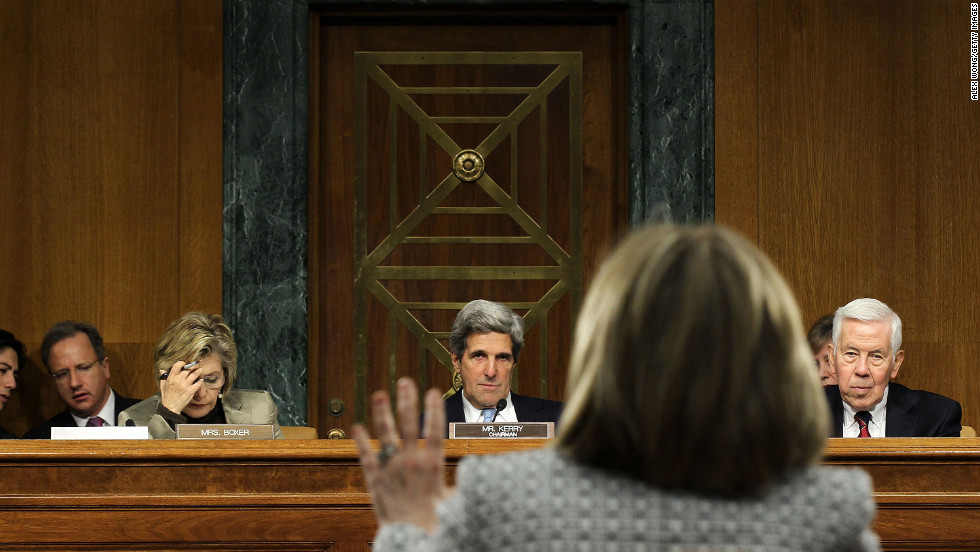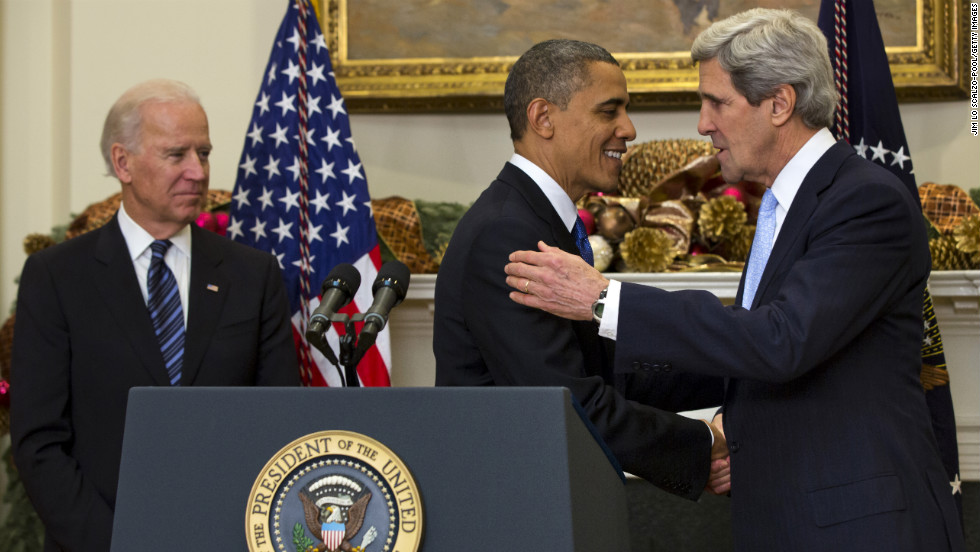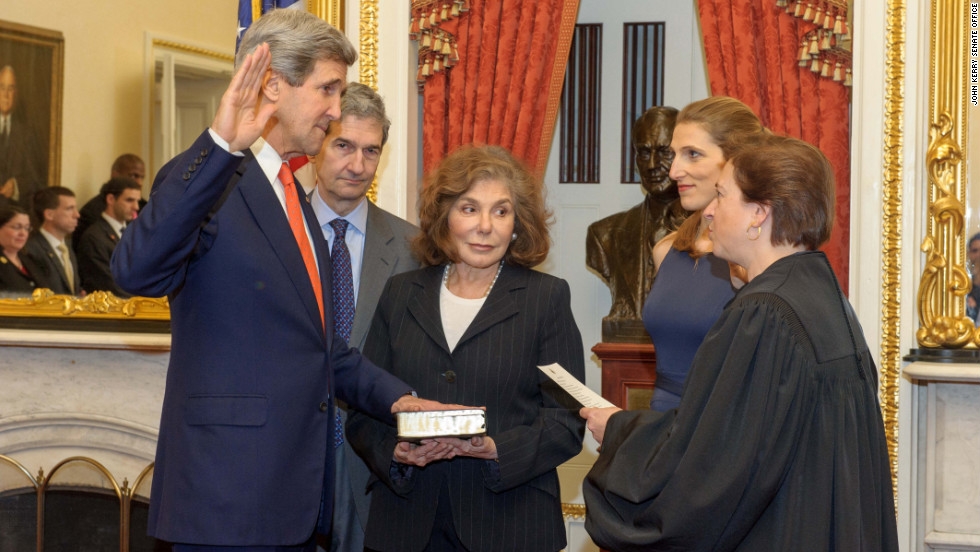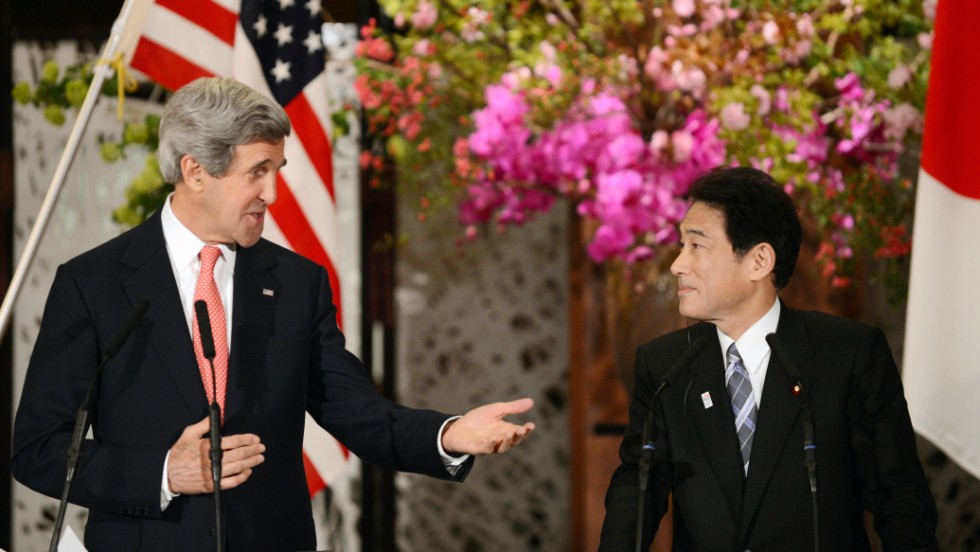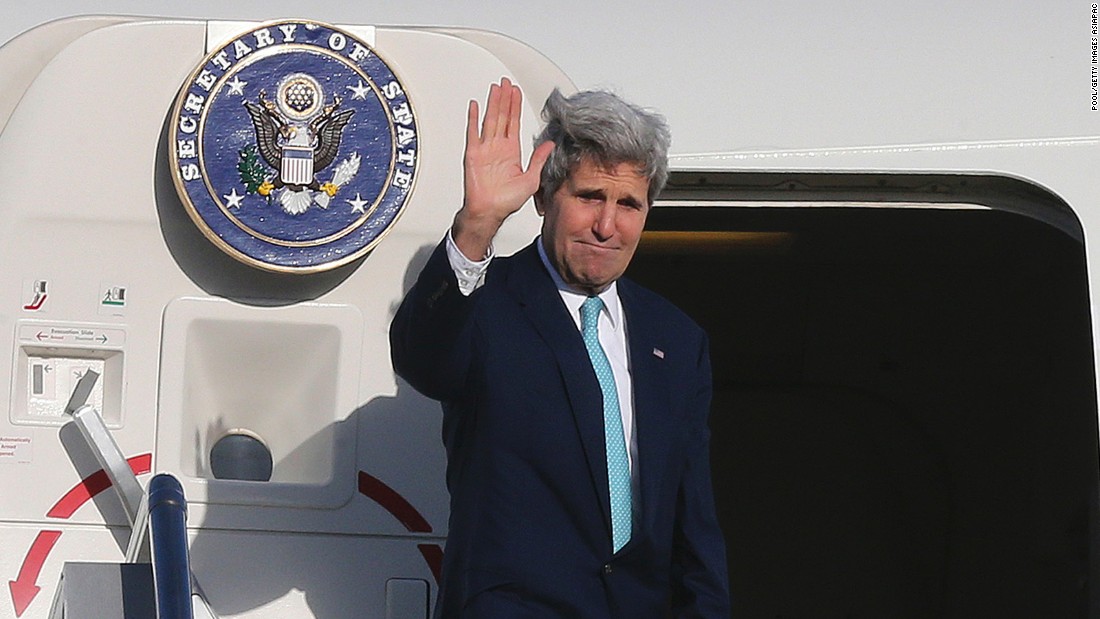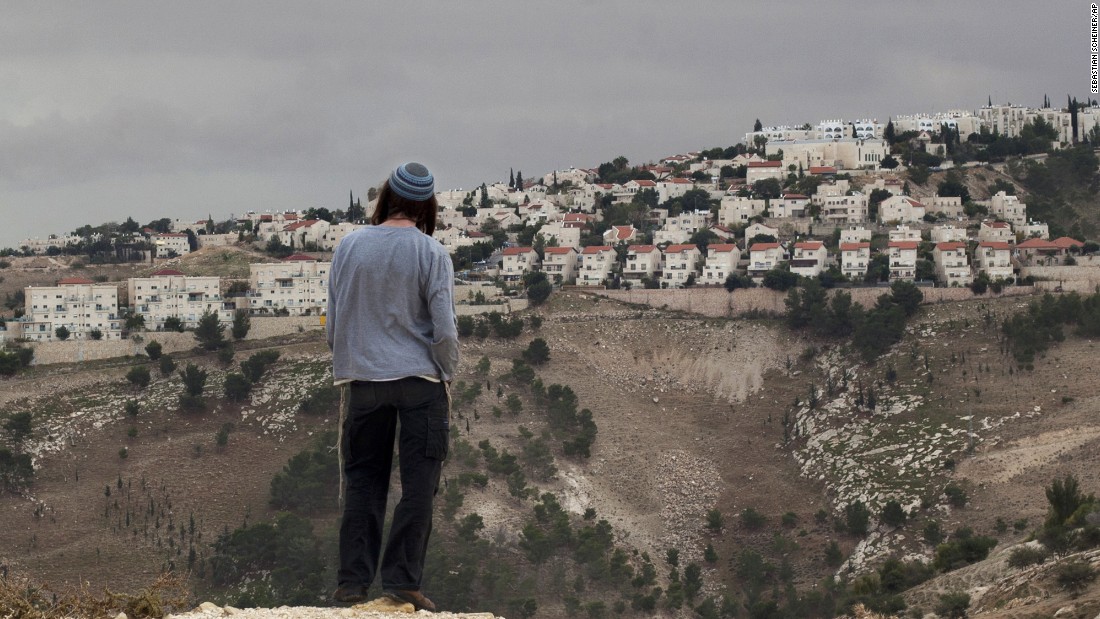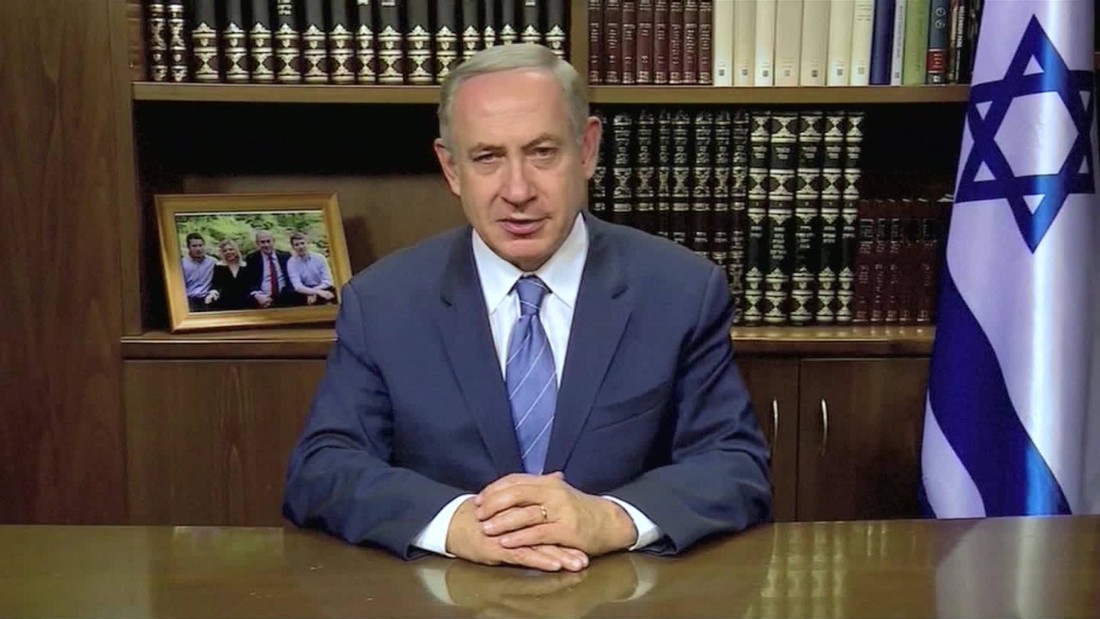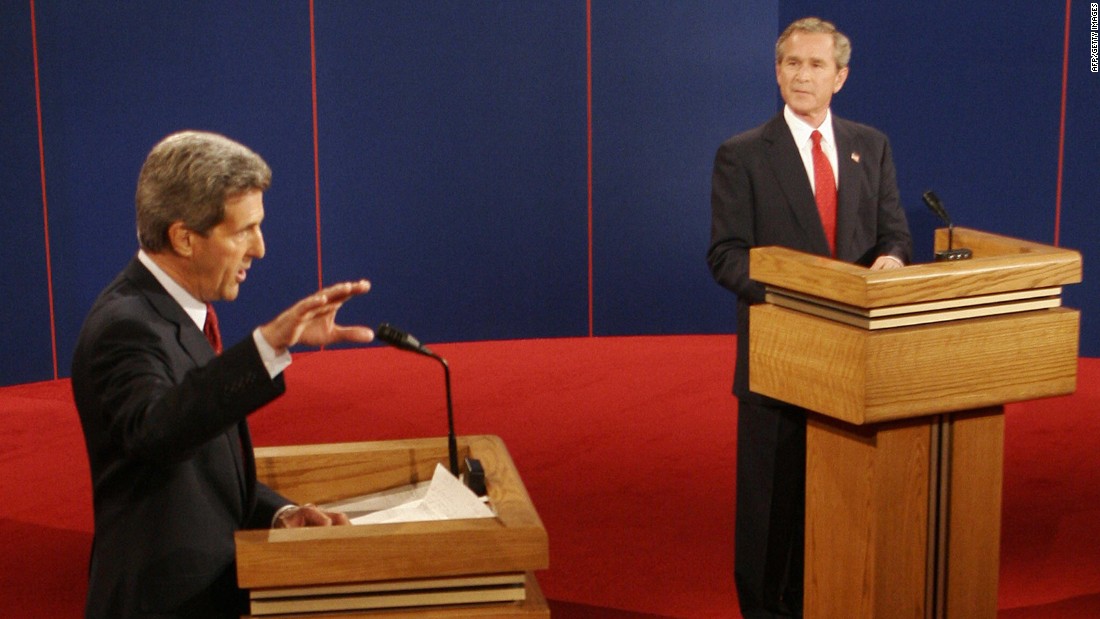 In the world of diplomacy, though, Kerry's pedigree and Ivy League education seem to give him an edge. Diplomats say he has a sense of "noblesse oblige" that puts him at ease in foreign capitals (though diplomats at the US embassy in Belgium groaned when he once spoke about bicycling along the "future foie gras").
On the rare occasion he is at the State Department, Kerry is often accompanied by his dog Ben, a yellow Labrador retriever who has been in more diplomatic meetings than many of the State Department's top officials.
But more often than not, Kerry is traveling on a Boeing 757, an Air Force jet that has broken down on more than one occasion. His small, private cabin is outfitted with a secure phone to call the White House or foreign leaders and a couch that folds out to a bed. To relax, he strums his guitar. He often can be seen lurching from his cabin in jeans and an orange Yale hoodie to take pictures of a cloud or something on the ground far below.
An avid biker, he sometimes brings his own racing bike on his travels. Last year, he decided to cycle a route in the Alps that had been part of the Tour de France, but crashed on a curb and broke his leg. This summer he returned to complete the ride.
Kerry is also known for adding impromptu meetings to his trips — detouring, for example, from Rome to Brussels and London the day after the Brexit vote — so that a five-day trip might end up lasting two weeks and logging thousands of additional miles. His traveling press corps (sometimes affectionately) refers to the phenomenon as "Kerry-go-round."
For Kerry, personal relationships matter, and showing up is more than half the battle.
Foreign leaders aren't always excited to see him. There is a bit of, "Oh God, here comes Kerry; I'm going to have to change my weekend plans," said one European ambassador. "They don't always feel the meeting was useful, but I assure you they would be complaining if he didn't consult."
Kerry enjoys conducting business over a good meal, particularly in Paris or Rome, where he will dine with foreign ministers late into the evening.
"He is like a bon vivant," said one senior State Department official who has traveled with Kerry. "He likes life. He likes good conversation. He likes good food. He likes to see interesting things. He sort of soaks it all up."
Abdullah bin Zayed Al Nahyan, the foreign minister of the United Arab Emirates who has had his share of late-night dinners with Kerry, said the secretary's premium on personal relationships and face-to-face discussions is an old-school form of diplomacy seen infrequently in the age of email and video chats.
"He is probably one of the last of his kind," he said in an interview. "When you are a foreign minister you meet a lot of people, but you don't get to make friends with a lot of them. With John, I can honestly say I have a friend."
His years as a senator gave Kerry an amazing confidence in his ability to win people over. He often says something akin to: "Get me in the room with (insert world leader or foreign minister here) for 60 minutes and I will convince him."
"I have never met anyone who had more self-confidence in his own capacity and belief that, by force of personality and sheer will, he could create the kind of environment for successful negotiations," said Aaron Miller, a former Mideast negotiator for six secretaries of state. "But it has helped him get a lot done."
Kerry shrugs off such descriptions of himself, offering a less muscular explanation for his diplomatic successes.
"I read that John Kerry thinks if he can talk to someone long enough he can convince them. I don't believe that," he said. "There is a ripeness to diplomacy. …And if you can push at it a bit, you sometimes can get people to see some benefit that they haven't necessarily seen. Or be able to understand why this, in fact, in the long term is actually going to work out in a positive way."
But Kerry-the-bon-vivant sometimes is faulted — by foreign policy experts, Republican members of Congress and even some State Department officials — for putting too much stock in personal relationships, even confusing them for positive outcomes. Exhibit A is his special bond with Russian Foreign Minister Sergey Lavrov.
'Odd couple'
They are called the diplomatic "odd couple." Kerry and Lavrov have remained friendly even as the US-Russia relationship has deteriorated to near-Cold War levels over conflicts in Syria and Ukraine and amid evidence that Russia used cyberattacks to try to influence the 2016 presidential race.
Lavrov once joked to a roomful of ministers that "only me and John are friends, not the United States and Russia."
Their relationship helped produce the Iran nuclear deal and an agreement for Syrian President Assad to give up his chemical weapons.
A suave 65-year-old, Lavrov is known as a shrewd negotiator. While he credits his rapport with Kerry for making negotiations easier, he emphasizes that there are limits to what they can do.
"Personal relationships help overcome difficult issues, provided the basics are acceptable to the governments in general. But you can't do it alone," he said in in September, speaking to CNN in Geneva as his talks with Kerry over a ceasefire in Syria dragged on toward midnight.
"You have to promote consensus in your own country. You cannot say, 'The government is not happy but we will meet and because we are friends we will have a good result.' It doesn't work that way."
Lavrov isn't loath to take a dig at his "friend." In Geneva, as the clock ticked into the early morning and Kerry disappeared for hours to consult with Washington over the agreement, Lavrov served journalists pizza and vodka — making clear the United States, not Russia, was responsible for the delay.
Republican lawmakers and other critics say Kerry has been "played" by Lavrov, particularly when it comes to Syria. They say his refusal to concede that the United States and Russia do not share common interests there has undermined his ability to revive a ceasefire. Kerry himself has acknowledged that Russia has dragged out negotiations to help Assad gain ground on the battlefield.
"There is a cost to knocking repeatedly on the Russians' door and regularly being rebuffed," said Robert Ford, a former US ambassador to Syria.
Asked whether Kerry was naive to Russia's intentions, Lavrov reduced the criticism to the ramblings of "people in Washington who want to ruin Russian-American relations."
"It's not just John Kerry doing this against everyone else's wishes," he said. "Whatever we managed to wrap up with John, whether it's the chemical deal in Syria or the Iranian nuclear deal, it's something the US wanted. … So I believe he is doing a great job."
Failing in Syria — and trying again
Nothing has tested Kerry quite like Syria. For more than a year, he has flown among world capitals to negotiate with Lavrov. He amassed a Syria Support Group of more than two dozen countries, including Iran and Saudi Arabia, whose own feud is viewed as a proxy war.
His efforts all but collapsed in September at the United Nations General Assembly. Kerry and Lavrov had hammered out a truce days earlier in Geneva, but then Russia seized on an apparent errant US airstrike that killed more than 60 Syrian soldiers to help Assad renew an assault on the besieged rebel-held city of Aleppo.
That week, at a meeting with Syrian activists, Kerry finally ran out of optimism. Facing a barrage of pleas to use force to stop Assad, Kerry glanced at his chief of staff and the US special envoy for Syria and candidly told the group: "I think you are looking at three, four people in the administration who have all argued for use of force, and I lost the argument. Nobody is more frustrated than me."
A week later, the United States broke off talks with Russia over a ceasefire, leaving hundreds of thousands of Syrian civilians trapped in Aleppo. Only last week were they permitted to begin evacuating.
Still, Kerry has not thrown in the towel. He continues to meet with Lavrov to try to solve what he considers the worst humanitarian crisis since World War II. He does it knowing that Trump has suggested he would strike a deal with Moscow that abandons the Syrian opposition — and likely leaves Assad in power.
Kerry is pushing ahead even though, just last week, the foreign ministers of Turkey and Iran met with Lavrov to talk about the road ahead on Syria. Kerry, unable to make promises on behalf of the new administration, was not invited.
Where is the President?
With his late-night dinners and friendships around the globe, Kerry offers a useful counterbalance to a President who is short on personal relationships with world leaders and often perceived as detached. But his can-do attitude (and, some would say, bullheadedness) also can annoy a buttoned-down White House.
"Kerry is like a missile you can fire but you can't control," said one senior administration official familiar with National Security Council discussions. "He is like a dog with a bone when he wants something. That is exasperating to some people when we have made a decision."
They might roll their eyes over Kerry's exuberance, but White House officials concede he has surpassed expectations. If there is anyone the President wants at the negotiating table, it is Kerry.
"Oftentimes, nobody takes up the hot potato. He is willing to pick it up and run with it, and it's served us well," said Deputy National Security Adviser Ben Rhodes. "There is no way you get an Iran deal without a secretary of state who is ready to sit there day after day on a hot issue without knowing he will succeed."
Yet both Kerry's supporters and critics question how much the White House supports him. Several European and Arab ambassadors recalled asking White House officials about the status of Mideast peace talks and hearing, dismissively, "That's a Kerry thing." Both Israeli and Palestinian officials said they were never certain the President was invested.
The Syria crisis laid bare the disconnect between Kerry's optimistic worldview and tolerance for risk and Obama's risk-averse approach to a region in turmoil.
Kerry "has a much more audacious and ambitious vision when it comes to using US power to solve conflict than the president he is working for," said Vali Nasr, dean of the Johns Hopkins School of Advanced International Studies. "The White House wants to do the least required, and Kerry has a broader, more maximalist view of the US role."
On several occasions, Kerry urged Obama to impose a no-fly zone in Syria, arguing that shooting down a few Syrian planes "could change Assad's calculus" and get the Syrian President and Russia to the table. But Obama rejected the idea, at one point forbidding anyone but his secretary of defense from sending him proposals for military action.
Obama's decision in the fall of 2013 to ignore his own "red line" and refuse to launch airstrikes against Assad for using chemical weapons dealt a severe blow to US credibility. It was a personal humiliation for Kerry, who had given an impassioned speech evoking the lessons of Rwanda and the Holocaust the day before the president stood down.
Even Republican Sen. Bob Corker, the current chairman of the Foreign Relations Committee who recently accused Kerry of "lying prostrate" in front of his Russian counterpart Lavrov, said the President has hampered Kerry's efforts.
"How can a secretary of state have any chance of success when the White House is unwilling, at any level, to have a backup to what he is doing if diplomacy fails?" Corker asked.
But as long as he has enough of a yellow light to keep going, Kerry doesn't seem to mind. He said Obama has given him a "long leash" and has been "quite extraordinary in having my back."
Preparing for the "roller coaster"
Kerry might be forgiven for just packing up and planning his exit. After all, anything he does now, in his final few weeks in office, can be undone by Trump and his team.
But Kerry shows no sign of slowing down. Last week, he traveled to Riyadh, Saudi Arabia, to advance negotiations on a Yemen ceasefire. And he is not ruling out more travel before his term ends.
"It will be full-f***ing throttle" until January 20, one aide said.
Another senior State Department official joked, "they will either have to pry him from the building or bring the plane back mid air."
At that point, Kerry said, he will be eager to experience life back in Boston as a "private citizen" for the first time since he launched a career in public service as a Massachusetts prosecutor 40 years ago. But it's clear that politics remains in his DNA.
Kerry told CNN he plans to work in the private sector but continue to fight for environmental and other causes, perhaps with "one foot" in the public sector. From his work to create the first Earth Day in Massachusetts in 1970, which drew 20 million people, to a failed Senate effort to limit US greenhouse gas emissions, Kerry has long been devoted to the environment. His first substantive cable to every US diplomatic post made climate change a central focus of American diplomacy and since then he has broached the issue regularly with world leaders.
Still, Kerry must face a sobering reality: When it comes to foreign relations, the new administration is likely to change course, possibly in a very big way. The international climate change agreement took effect just four days before Americans elected Trump, a candidate who called global warming a "hoax" and threatened to tear up the accord. (More recently, Trump told Fox News that "nobody really knows" if climate change is real.)
Though he criticized Trump's rhetoric during the campaign — particularly his suggestions that the United States abandon NATO and allow Japan and South Korea to have nuclear arms — Kerry has since adopted a wait-and-see approach to the incoming administration.
Even now, with his achievements on the line, he remains that indefatigable optimist — expressing hope that some of Trump's nominees, including retired Marine Gen. James Mattis at the Pentagon and Tillerson at the State Department, will moderate some of the new president's stated intentions to abandon decades of US policy.
Which doesn't mean there won't be a little upheaval or, as Kerry put it, a "roller-coaster ride."
"We're going to have one hell of a debate over the course of the next few years, I assure you," Kerry told the Women's Foreign Policy Group following Trump's election. "And I can promise you this: After coming back in the 1960s and being involved in that period of time, I am not going to go quietly into the night."
Read more: http://www.cnn.com/2016/12/28/politics/john-kerry-legacy/index.html