If you have more than one dog, you've probably noticed that one of them loves stealing the spotlight.
Every time I pay a lot of attention to my Labrador mix, my golden retriever always feels the need to make himself known by pushing his way straight in front of me and completely snubbing his sibling. He definitely shares a lot in common with this hilarious pup from Nakhon Sawan, Thailand.
WhenChayen the golden retriever decided to show his owner how smart he was by filling a kiddie pool with a hose, his brother, Basil, couldn't miss the opportunity to take his thunder (and bath) from him.
He looks so sad and defeated.
Don't worry, cutie. I'm sure you'll have plenty of opportunities to prove your intelligence in the future.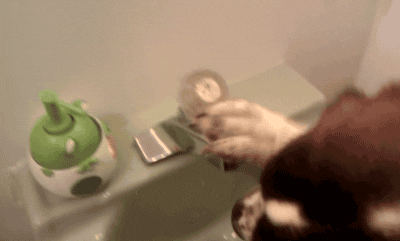 Read More: No One Hates Baths More Than This Pooch — And It's Downright Hilarious
Read more: http://www.viralnova.com/bath-stealing-pup/