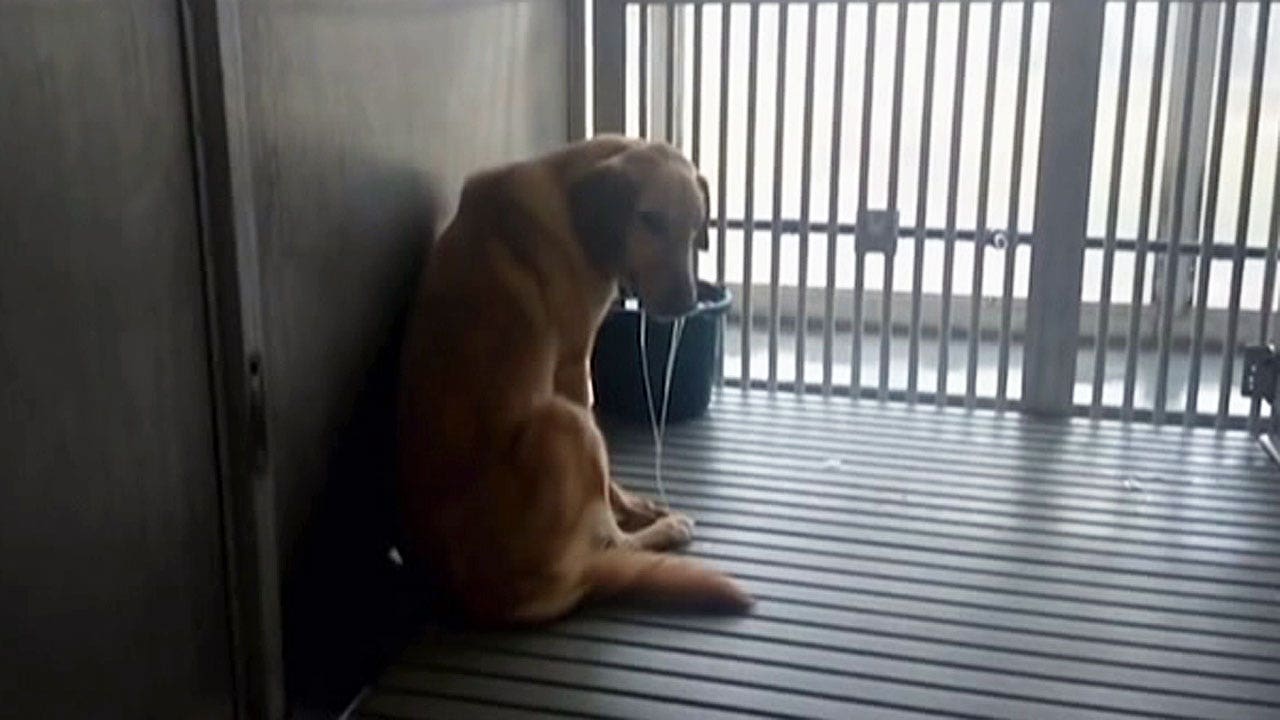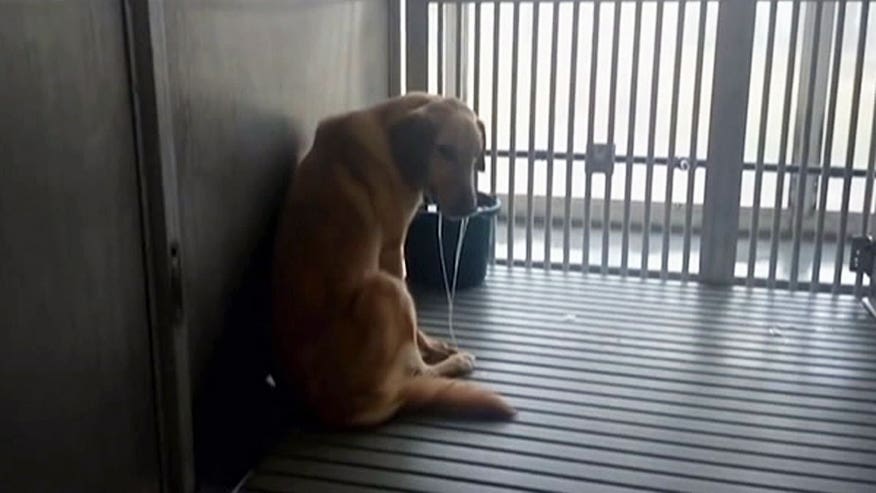 Animal rights activists have unleashed their anger at Texas A&M University, where they say a professors experiments on golden retrievers amount to animal cruelty.
People for the Ethical Treatment of Animals (PETA) claims Dr. Joseph Kornegay, who works in the schools Department of Veterinary Integrative Biosciences, is conducting cruel, useless experiments on the dogs. The tests involve muscular dystrophy research that PETA says could be carried out without using live canines.
"Three decades of painful experiments on generations of debilitated and suffering golden retrievers have failed to result in a cure or even a treatment that can reverse the course of muscular dystrophy in humans," said Dr. Alka Chandna, PETA's senior laboratory oversight specialist. "PETA is calling for an immediate end to these cruel, useless experiments."
Those claims were amplified in a letter PETAs Dr. Emily Trunnell wrote to college President Michael Young that asked the college to instead conduct tests with what they call modern, non-animal, human-relevant studies.
In the letter, PETA cited Kornegays own research saying researchers stretch muscles of the dogs with levers to induce mechanical damage, and that some dogs experience a shift in their hind limbs and an inability to open their mouths or jaws.
The letter also accuses the colleges program of specifically breeding dogs with muscular dystrophy, and calls for an end to that practice. PETA is demanding that the dogs now in the lab be made available for adoption.
Kornegay acknowledged the practice, but said there arent enough client-owned dogs with the disease for research. He said similar methods are used for dogs with other diseases like hemophilia or retinal diseases.
Theres not another way, said Kornegay. Im a dog lover, Im a veterinarian, Ive had dogs all my life. So every time we have a research project we want to be as sure as we can that the research will be valuable because the dogs are valuable. Not financially valuable, but valuable as individuals
Along with the letter, PETA released a video which they claim was taken undercover inside the Texas A&M laboratory. The video also shows dogs in similar conditions at a lab in France.
The footage shows dogs in metal cages, which appear weak as they struggle to eat. Some can be seen salivating excessively, which PETA says is a symptom of the dogs swollen tongues and weak jaws.
Kornegay confirmed that part of the video was shot at a Texas A&M facility, but said based on the dogs in the video, it must be about three years old. He said the facility is regulated by the U.S. Department of Agriculture, and also noted dogs in the video were wagging their tails, walking up to the person taking the video and doing what dogs do.
The suggestion that these dogs are being depicted through the video in a way that theyre being abused or the care for them is not appropriate is just untrue, to be kind. It couldnt be farther from the truth, said Kornegay.
Kornegay has written more than 30 publications about his research on muscular dystrophy in dogs, including a 2013 article titled Comparative Genomics of X-linked Muscular Dystrophies: The Golden Retriever Model.
Today, dogs are providing valuable information toward understanding and treating human diseases, making the phrase mans best friend more appropriate than ever, wrote Kornegay.
Kornegay also wrote that dogs can better predict the potential success of treatments for humans compared to other animals like mice. He told Fox News he believes in the importance of his research.
Ive had to come to terms with what Ive spent over 30 years doing and the value of that, said Kornegay. Im convinced the research is valuable, its important and that progress is being made.
Ray Bogan is a Fox News multimedia reporter based in El Paso, Texas. Follow him on twitter: @RayBogan
Read more: http://www.foxnews.com/us/2016/12/16/peta-bites-texas-m-over-cruel-golden-retriever-research.html