If I could, I would have at least 50 dogs.
For most of us who don't work as part of a rescue organization, however, that's simply not practical. In addition to the huge cost for food, medical expenses, and other items needed to keep our pups healthy and happy, hoarding large numbers of animals negatively impacts their quality of life and constitutes neglect.
One elderly man opened his home to four dachshund puppies, but after he failed to spay and neuter them, his home quickly became overrun. Eventually, he had dozens of dogs he couldn't care for.
Though he would often go without food himself in order to feed the pups, he was relieved when two rescue organizations offered to take them in.
Alaqua Animal Refuge and Save Underdogs took in the neglected dogs and provided them with medical attention and a new lease on life.
They say their previous owner tried his very best to care for them but simply couldn't give them the care they needed.
The 50 pups were all put up for adoption.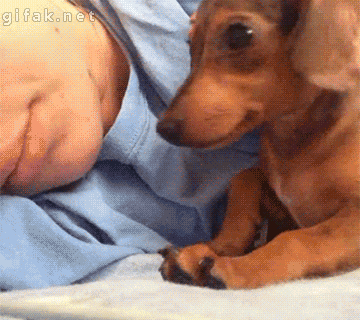 Read more: http://www.viralnova.com/50-dachshunds/