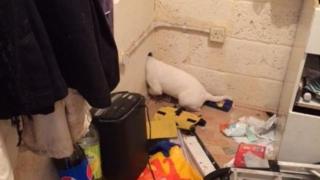 A puppy had to be rescued after getting its head firmly wedged in a tumble dryer vent hole.
Dennis, a 12-week-old American bulldog-cross Staffordshire bull terrier may have been trying to get outside to play, his owner from Peterborough said.
He told firefighters the pup could see the garden through the hole in the kitchen wall and attempted to squeeze through – but his head got stuck.
Officers used a hammer and chisel to chip away at the wall to free Dennis.
Despite his ordeal the puppy was unharmed and is paw-fectly fine.
Click here for more news from Cambridgeshire
We've got lots more animal rescue stories on our Pinterest board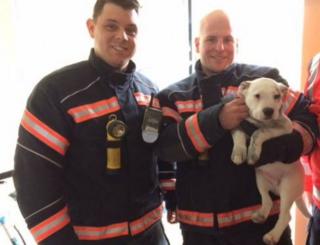 Read more: http://www.bbc.co.uk/news/uk-england-cambridgeshire-38917407