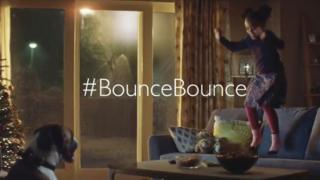 It may only be short, but the John Lewis Christmas advert is again the subject of lengthy seasonal speculation.
Two 10-second clips released on Twitter have stoked anticipation that they are a preview of the real thing.
Tweeted by @bouncing2016 and featuring a nodding boxer dog as he follows a bouncing girl, they have left people guessing.
They were publicised a day after a student's project on an advert for the chain caused confusion when it went viral.
The store's full-length ad is due to be released on Thursday, but a spokeswoman would not confirm any detail about the teaser clips.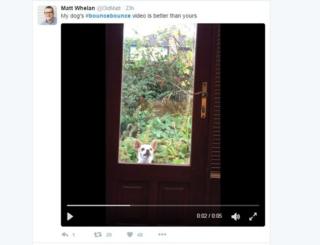 The clips certainly had a warm welcome from many on Twitter, where student Jack Stevens tweeted: "This year's @johnlewisretail ad is already 1000x better than last year's because DOG. #bouncebounce
And Matt Whelan exercised a bit of canine one-upmanship, tweeting: "My dog's #bouncebounce video is better than yours."
Another ribbed their friend, actually called John Lewis: "It's this time of year that @johnlewis absolutely dreads. Prepare yourself, John. #bouncebounce
Coverage elsewhere was a little more sarcastic about prospects for the 2016 festive period. Newsthump wrote: "The much-anticipated John Lewis Christmas advert will feature a post-apocalyptic wasteland alongside the slogan 'Enjoy this Christmas, it could be your last'."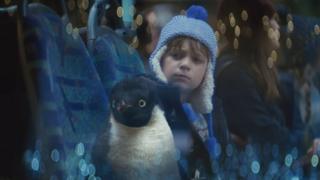 Shorter than a TV special, cheaper than a blockbuster, the ads have become something of a Christmas staple, with the melancholy Man on the Moon in 2015 dividing opinions, the 2014 iteration featuring a boy and a penguin and 2013's Bear and the Hare set to a soundtrack of Lily Allen's version of Keane's Somewhere Only We Know.
In the 20 seconds published on Tuesday, a boxer dog watches a young girl bouncing on the sofa and on a space hopper in the garden.
The pictures are reported to be accompanied by a cover of Randy Crawford's One Day I'll Fly Away, performed by London band Vaults.
The band recorded a track, called One Last Night, for the soundtrack of the movie 50 Shades Of Grey.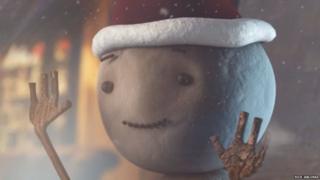 On Monday, student Nick Jablonka seriously confused the internet when his A-level media coursework, which attempted a John Lewis festive ad, began trending.
A sentimental tale of a snowman reunited with his lost frozen love, it was not, however, the real deal.
A John Lewis spokeswoman said: "There is always a lot of speculation about our Christmas ad, which is great, but we never comment because we don't want to spoil the surprise ahead of the launch."
Read more: http://www.bbc.co.uk/news/uk-37907972